'Extreme Makeover: Home Edition' Begins With The Story Of Single Mother Jessica Mosley, Who Hopes To Inspire Others To Adopt
Extreme Makeover: Home Edition returns to television tonight on HGTV. While some things have changed (Jesse Tyler Ferguson is hosting, new designers, more smart-house-like features), the tear-inducing stories of the selected families are still very much the stars of the show.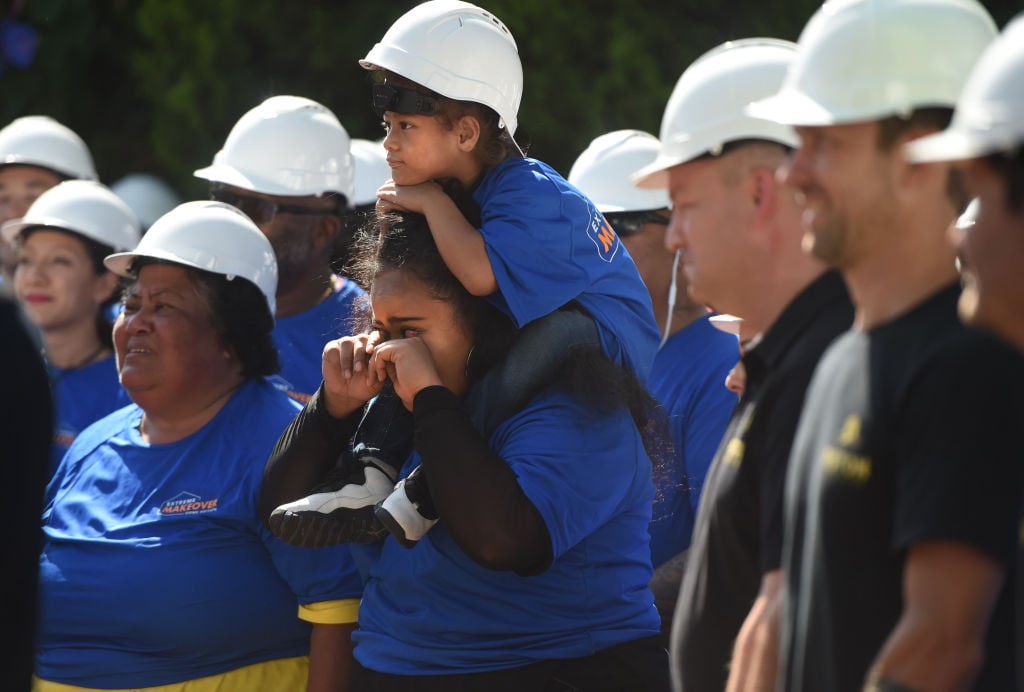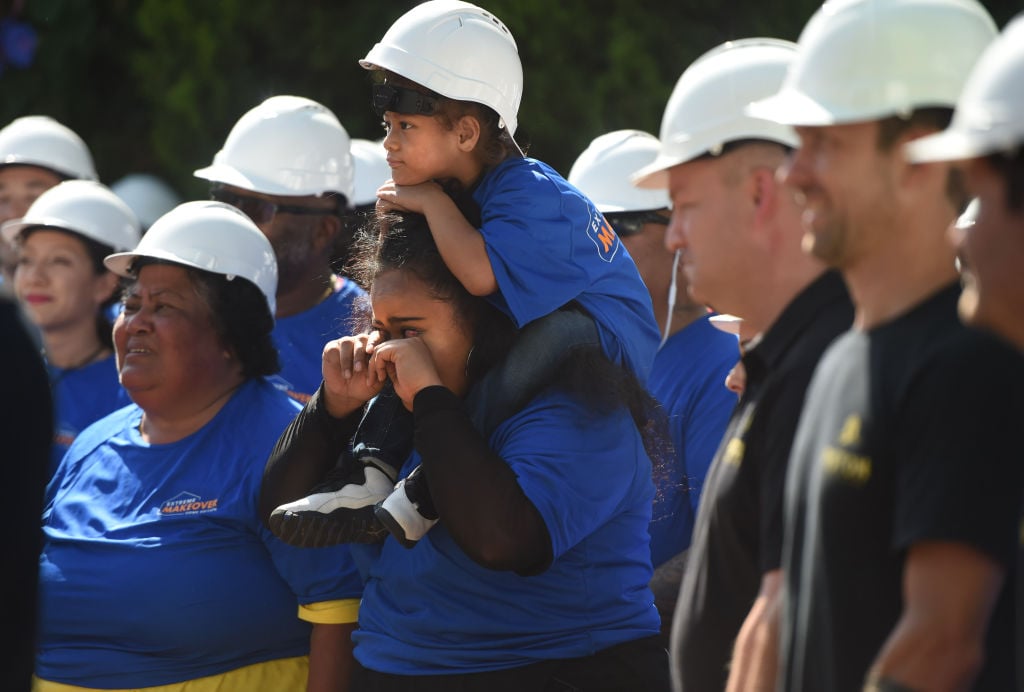 The first episode features social worker Jessica Mosley and her five children, three of which she adopted after meeting them through her work. Before EMHE, Jessica, her mother, and children had been living in a three-bedroom, one-bath house. Jessica and her mother shared a bed.
The premier episode paints a picture of a close-knit family. It's clear that "giving back" is a priority for the Mosleys.
Jessica told Showbiz Cheatsheet she's made a point to instill in her children "to be thankful and grateful for the little that they have and to always give even when you have nothing." (Upon exploring their remodeled, deluxe kitchen, immediately the family expressed their excitement to get to making meals for those less fortunate.)
When we asked Jessica what she and her family have taken away from this experience, she said she's pleased to see the affect the show's had on her children.
"It's allowed us to really own who we are as a family, like giving back. This elderly lady was pushing her cart to her car, she was struggling. So my son, he's so cute bless his heart, was like, 'Do you need help with that?' all on his own. I was like, 'You're just so dang cute.' So it's like really opened up my kids to give more, I think to give back more," she said.
How 'Extreme Makeover: Home Edition' helped the Mosley family heal
When the Mosley family was selected to be on the show, they were still very much dealing with the passing of Jessica's father. Throughout the process, the social worker says she couldn't help but feel her father with her.
"It has brought us all a lot of healing just on so many platforms. The healing of my dad, the kids' grandpa that they were very close with. It's like it happened for a reason at the right time. It's like, how is that not my dad? Like he's still caring for us even though he's not here," she said.
Additionally, Jessica says she's noticed a positive difference in her adopted children since moving into their new home.
"For my adopted kids, they went through a lot, and that came out after my dad had passed away, a lot of terrible, terrible things," she explained. "So this process has helped them heal. I see just a shift in them and their trusting."
Jessica Mosley hopes her episode inspires people to adopt
What Jessica is happiest about isn't her new house, it's the awareness around adoption her episode will hopefully bring.
"It's not necessarily about me, it's that this story captures adoption and foster care the right way, and not the horror stories. This is really how it is. That's what's really changed me. That's what I'm happiest about, I think is bringing awareness to it. I hope we inspire somebody else to do that," she says.
Extreme Makeover: Home Edition is on HGTV Sunday evenings at 9 PM.