Ezria Fans Rejoice: 'Pretty Little Liars' Stars Ian Harding and Lucy Hale On Their 'Katy Keene' Connection
Lucy Hale stars in Katy Keene, which just finished airing its first season. A link between the CW series and Hale's last big hit, Pretty Little Liars, was made public in a recent conversation between the actress and her former on-screen love interest, Ian Harding. Read on to find out what is it.
Ian Harding and Lucy Hale starred in 'Pretty Little Liars'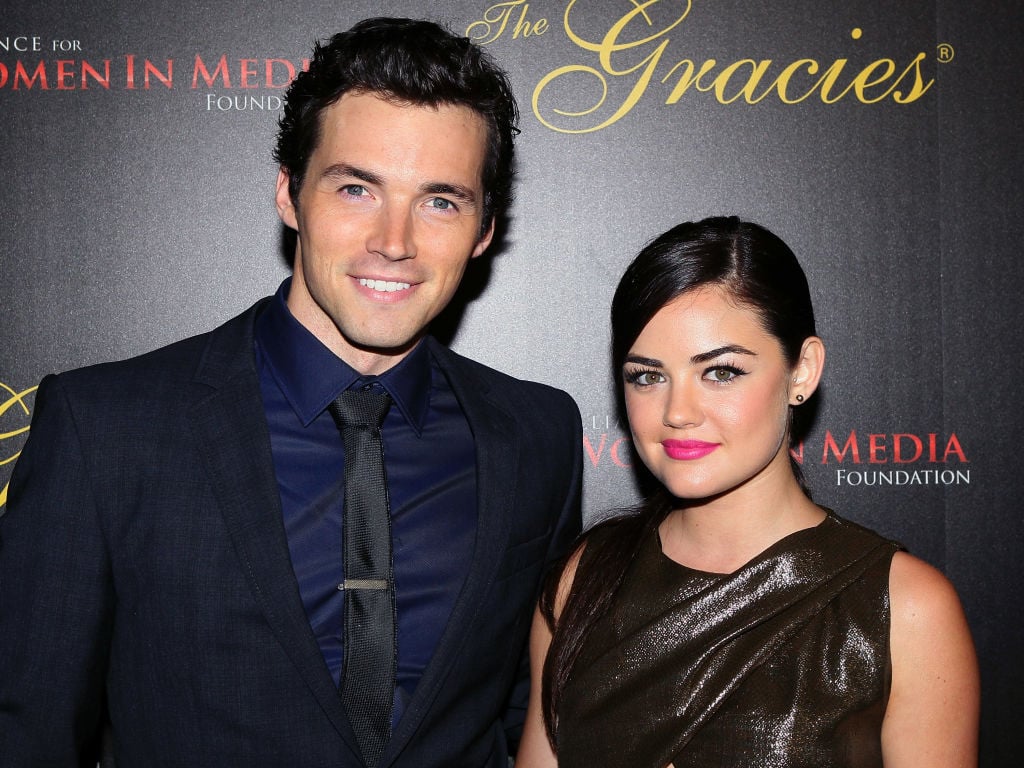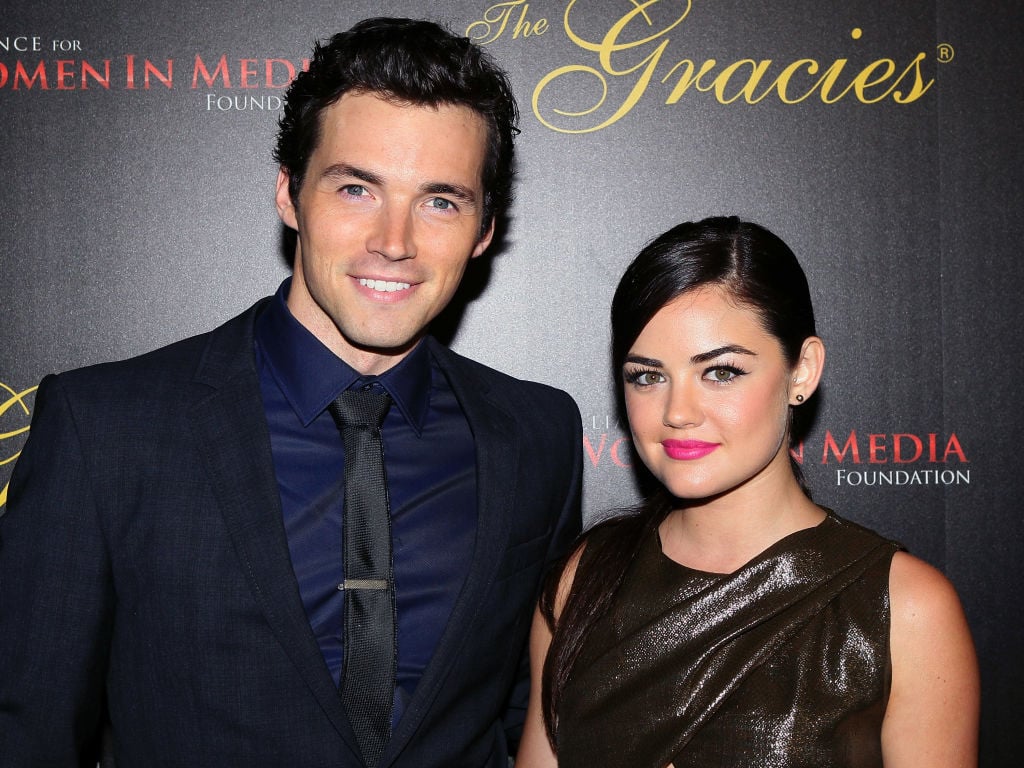 Harding and Hale starred in Pretty Little Liars for all seven seasons of the hit teen drama. Hale portrayed Aria Montgomery, a high school student who meets Harding's Ezra Fitz at a bar, where they hook up. She doesn't tell him her age, and, as it turns out, he's revealed to be her teacher.
Thus begins an on-again, off-again relationship that has been both loved and maligned by the PLL fandom. While many found Ezria's beginning problematic, to say the least, those who embrace the pairing were happy to see them married in the series finale.
Hale now stars in 'Katy Keene'
PLL came to an end in June 2017. Since then Hale has starred in not one, but two TV series. After the short-lived drama Life Sentence was canceled by the CW, the network offered her the title role in Katy Keene, a Riverdale spinoff about a group of young adults living in New York City and working in fashion.
As for Harding, he earned a recurring role on the NBC drama Chicago Med opposite former PLL co-star Torrey DeVitto (she played Melissa Hastings, Spencer Hasting's older sister). He also had a small part in the Oscar-winning film Ford v Ferrari.
The 'PLL' cast reunited
On May 15, 2020, much of the PLL main cast got together — virtually, that is. They participated in a live stream chat through Cast4Good and Looped Live, in support of Feeding America. Along with the stars, creator Marlene King participated, answering questions from TVInsider's Damian Holbrook.
Both Harding and Hale were in attendance. Also on the call were Troian Bellisario (Spencer Hastings), Ashley Benson (Hanna Marin), Shay Mitchell (Emily Fields), Sasha Pieterse (Alison DiLaurentis), Janel Parrish (Mona Vanderwaal), and Tyler Blackburn (Caleb Rivers).
Harding on working with Hale
All of the actors expressed how much they care about the others, and even discussed a possible PLL movie in the future. Harding said that he "loved" portraying Ezra. "But more than anything I miss the people," he added.
"It's so much fun to mess around with and play opposite Lucy Hale and occasionally other people for seven years," said Harding. But he and Hale did disagree on one thing. "I will not miss the sweater vests," he said of Ezra's typical wardrobe. Hale chimed in, "I'll miss the sweater vests."
Their 'Katy Keene' connection
Harding isn't the only one in his family in show business. His sister, Sarah Harding, has been, in his words, "working in production for a minute." That includes working on Katy Keene. According to her IMDb, she's credited as additional second assistant director, though Harding says she worked on the rest of the season as well.
Of the other Harding, Hale said, "She's the best. I think I like her more than you [do], Ian." The actor joked back, calling his sister "great" and the situation as a whole "joyous." No, it's not an Ezria reunion, but as Harding noted, "it's a small *ss world."