'F9' and All the Food In the 'Fast and the Furious' Movies
The Fast and the Furious is about cars, first and foremost. Actually, it's about family but the cars get people in. Food is almost as important to the Fast saga as cars and family are. So, Showbiz Cheat Sheet looked back on the 10 films incuding Hobbs & Shaw and F9 to see how food functions in each one.
[Spoiler alert: This article contains spoilers for the Fast Saga.]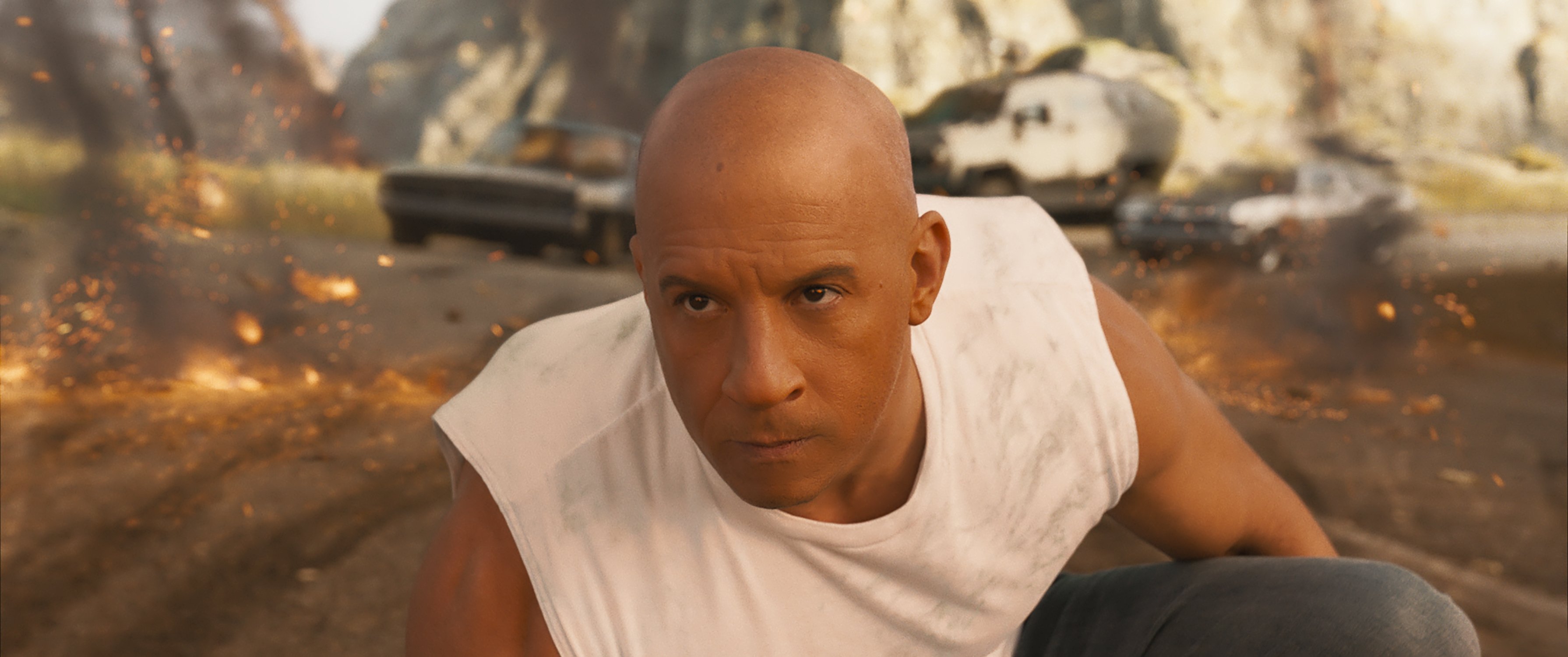 Food begins 'The Fast and the Furious' and ends 'F9'
The Fast and the Furious begins with Brian O'Conner (Paul Walker) stalking Toretto's restaurant ordering a tuna sandwich every day. Once he saves Dom (Vin Diesel) from police and gangsters after a street race, Brian is finally invited into the family. That includes the traditional Toretto family barbecue, including one in which Vince (Matt Schultze) asks and receives forgiveness. There's chicken on the grill and corn, beans, cornbread and salad on the table. It establishes the tradition that the first one to reach for food says grace. The last scene in F9 is one of Dom's barbecues so it's full circle, so far.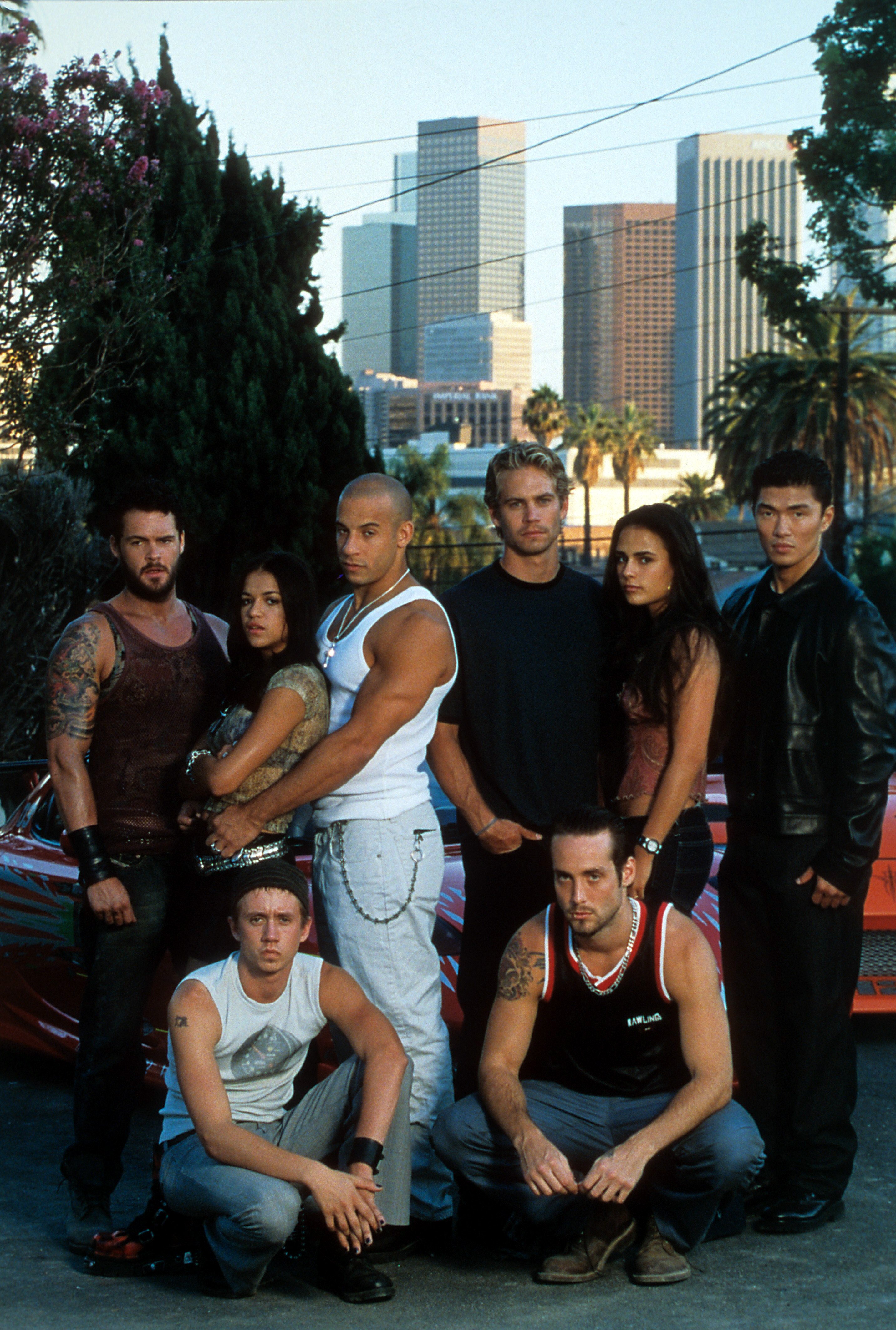 RELATED: Do People Still Care About The Original Fast and Furious Cars?
But that's not all! Johnny Tran (Rick Yune)'s crew gets interrupted at lunch by a bust. They're at a Chinese restaurant, but Tran's family is busted at home having dinner. Dom and Brian also have shrimp by the beach.
'2 Fast 2 Furious' is 2 Fast 2 Foodious
When Diesel didn't want to return for the sequel, 2 Fast 2 Furious introduced Roman Pierce (Tyrese Gibson) to be Brian's partner. Roman is always grabbing sandwiches wherever he goes, so it's hard to log each one. But, eating would become a character trademark for him, too. Bilkins (Thom Barry) has some popcorn at the demolition derby and there's a fruit plate at Carter Verone (Cole Hauser)'s house. A soda from Gallo's Pizzeria is a significant plot point, too.
'The Fast and the Furious: Tokyo Drift' is the first exotic cuisine in the series
Introducing entirely new characters, The Fast and the Furious: Tokyo Drift is about American high schooler Sean Boswell (Lucas Black) abroad in Japan. Sean sees his neighbor eating noodles through the window. Later, he goes for noodles with Neela (Nathalie Kelley). The school cafeteria is serving Japanese cuisine which even Twinkie (Shad Moss) can't identify. As the first Fast Saga appearance of Han (Sung Kang), this also introduces Han's compulsive snack habit.
'Fast & Furious' has no time for barbecue
The fourth movie reunites the original cast members, but it's in a fraught situation. Dom and Brian go undercover to avenge Letty (Michelle Rodriguez)'s presumed death. They don't have time to make full barbecue, so they plot their mission with Mia (Jordana Brewster) over Chinese takeout.
'Fast Five' is a return to food form
Picking up where Fast & Furious left off, Fast Five finds Brian and Mia on the run in Rio de Janeiro, Brazil. It's Vince who feeds them. As the gang plot their heist, Dom hosts a traditional barbecue with ribs in the warehouse. Vince again begs forgiveness for an earlier betrayal and gets a seat at the table.
RELATED: 'F9' Star Jordana Brewster Says 1 Character Was Cut Out of the Latest 'Fast and the Furious' Movie
'Furious 6' is a buffet of food styles
As Furious 6 reassembles the team, it picks up Han and Gisele (Gal Gadot) enjoying street food in China. They never open it so we don't get to see what they're eating. Once Hobbs (Dwayne Johnson) briefs them on the mission, Roman raids the vending machine. When Hobbs grants them full pardons after a successful mission, they return to the Toretto house for a traditional barbecue. It looks like chicken on the grill, but maybe it's ribs and they have sausage standing by.
Supporting characters dine in 'Furious Seven'
When Deckard Shaw (Jason Statham) seemingly kills Han and pursues the rest of Toretto's family, they don't have time to eat. Hobbs goes to the hospital where he gets hospital Jello and salad. The gang bursts in on Deckard eating a steak, but they don't have their own barbecue.
'The Fate of the Furious' makes you wait to eat
There's no food until the end of The Fate of the Furious, a missed opportunity perhaps in its opening in Havana, Cuba. But, it ends with a traditional Toretto barbecue on a rooftop. There's ribs, corn and cornbread as Dom introduces baby Brian. Likewise, F9 saves the barbecue for the end so perhaps a new tradition is emerging.
'Hobbs & Shaw' have breakfast before they get fast and furious
The spinoff introduces buth Hobbs and Shaw (Jason Statham) making breakfast. They both have eggs, but Hobbs drinks his. Hobbs does take his daughter for a pancake breakfast before he teams up with Shaw for the mission.
'F9' connects many characters over food
When Mia and Letty go to Hong Kong looking for Han, they have ramen together. Tej (Ludacris) and Ramsey (Nathalie Emmanuel) play a mean trick on Roman using a magnet to interrupt his lunch. A bunch of stray candy wrappers in the finale also reveals that Roman has been stress eating. In that final barbecue, we see burgers and corn on the grill, wings on the table and Mia brings the salad.