'F9' Is the First 'Fast and the Furious' Movie Where These 2 Original Cast Members Have a Scene Together
Jordana Bewster talks about a series first in 'F9.' It's not about going to space or introducing Dom's brother. Her 'Fast and the Furious' first was a scene with this costar.
The Fast Saga is an ensemble that keeps growing. The 2001 original Fast and the Furious introduced Dom (Vin Diesel), Brain (Paul Walker), Letty (Michelle Rodriguez), and Mia (Jordana Brewster). Each sequel introduced more characters, but it took until F9 for two original cast members to share a scene together. 
[Spoiler alert: This article contains spoilers for the Fast Saga.]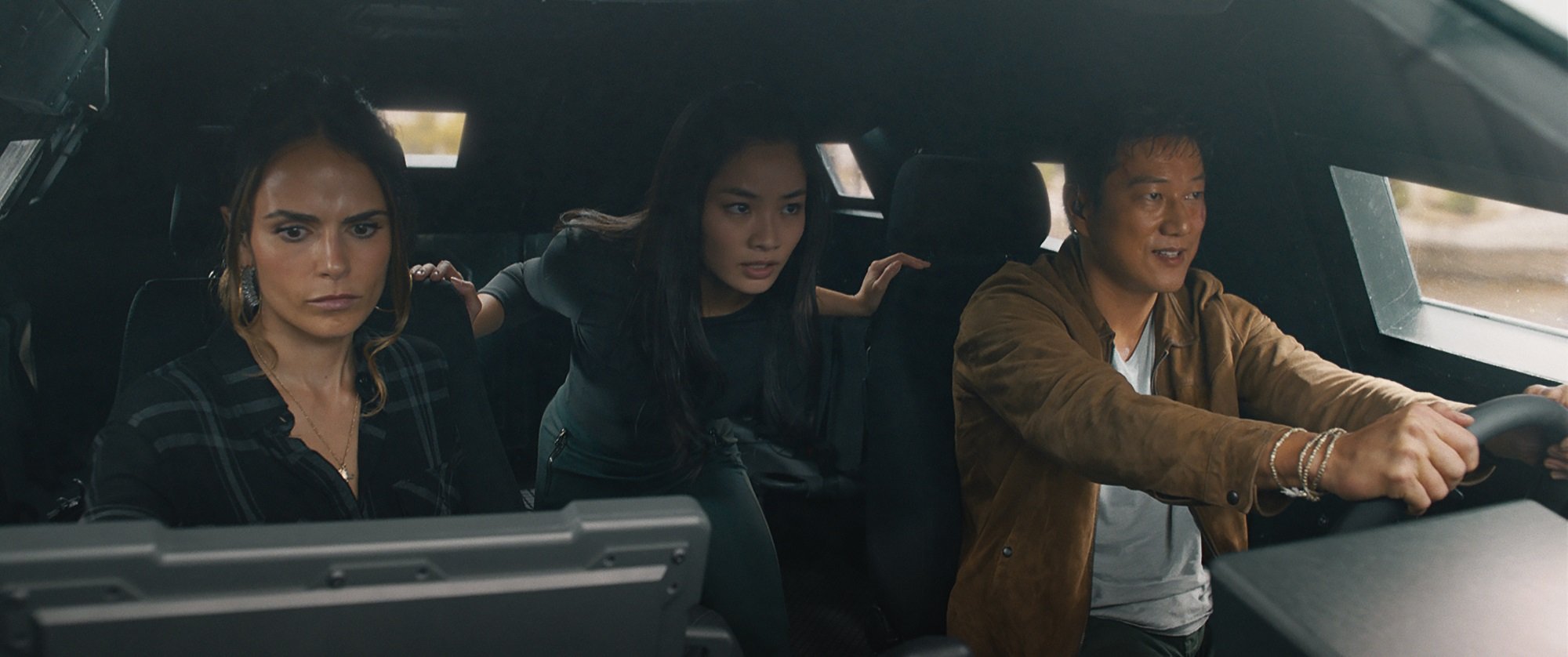 Jordana Brewster spoke at a F9 press conference on June 12. She marveled that F9 was the first time she had dialogue with another co-star in the series. F9 opens June 25. 
'Fast and the Furious 9' finally gives Michelle Rodriguez scenes with Jordana Brewster
Even though they were in the original film together, Mia and Letty never shared dialogue. After the original, that sort of makes sense. Letty was presumably killed in Fast & Furious and not discovered alive until the end of Fast Five. In Furious 6 and Furious Seven, Mia was taking care of her baby while the rest of the team went on a mission. She stayed home with Brian for Fate.
"It's sort of unbelievable that in the last 20 years, we've never had a scene together," Brewster said. "So it was really fun to explore that and I really hope that we get to explore that further. I love working with Michelle. She's always been such a great example to me because she's always been fearless, outspoken, and she's always spoken her truth. I can't say the same with me. I think I've always been the follower instead of a leader. She's a trailblazer so I think what people are doing now, she's been doing since the very beginning."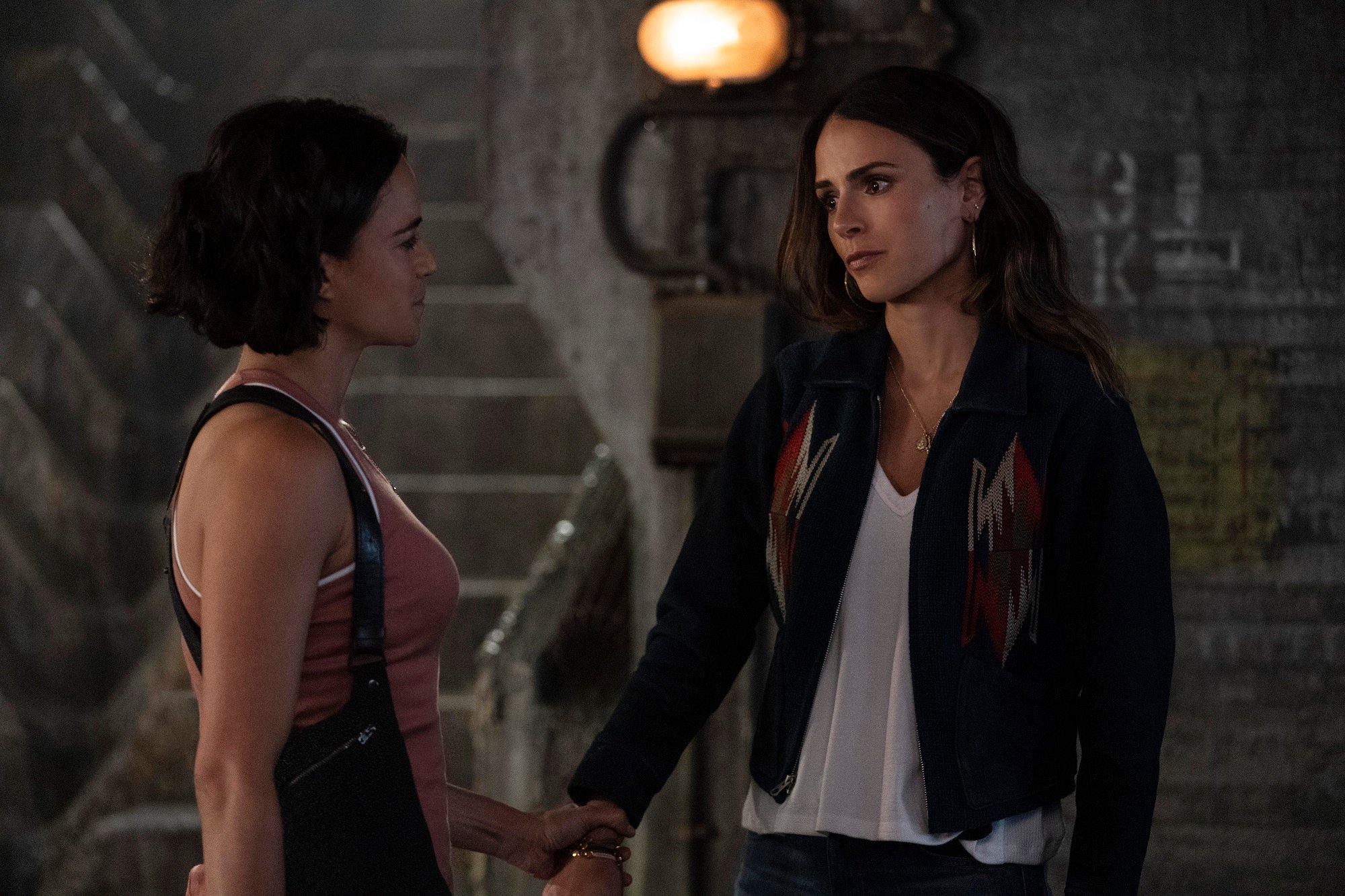 So Mia and Letty didn't talk, but Brewster was privy to Rodriguez's pushback on the set. 
"I remember her stepping on set and being at the table read for the first Fast and Furious," Brewster said. "She was like, 'I'm not going to talk that way. Letty's not going to do this. If you want me to play her, we're going to give her some more dignity, and some more to do.' Whereas I was a bit more passive so I've learned a lot from Michelle."
Mia and Letty's 'F9' mission
Mia and Letty go to Tokyo to find Han (Sung Kang), presumed dead since Tokyo Drift and Furious 6. When some bad guys follow them, they fight them off in a kitchen together. 
"I trained a lot for the kitchen scene in Tokyo, the fight scene," Brewster said. "They built the entire set, the apartment, the whole city, within a London soundstage. I was dying to get on that set in order to train in that set. But, it wasn't ready until the day before we started shooting, so we had to make do with makeshift cardboard boxes. The stunt team built them to look like the kitchen so we could do the best we could."
Brewster was behind the wheel in the first and fourth movie, and ran from Hobbs (Dwayne Johnson) in Fast Five. She never engaged in fisticuffs before though.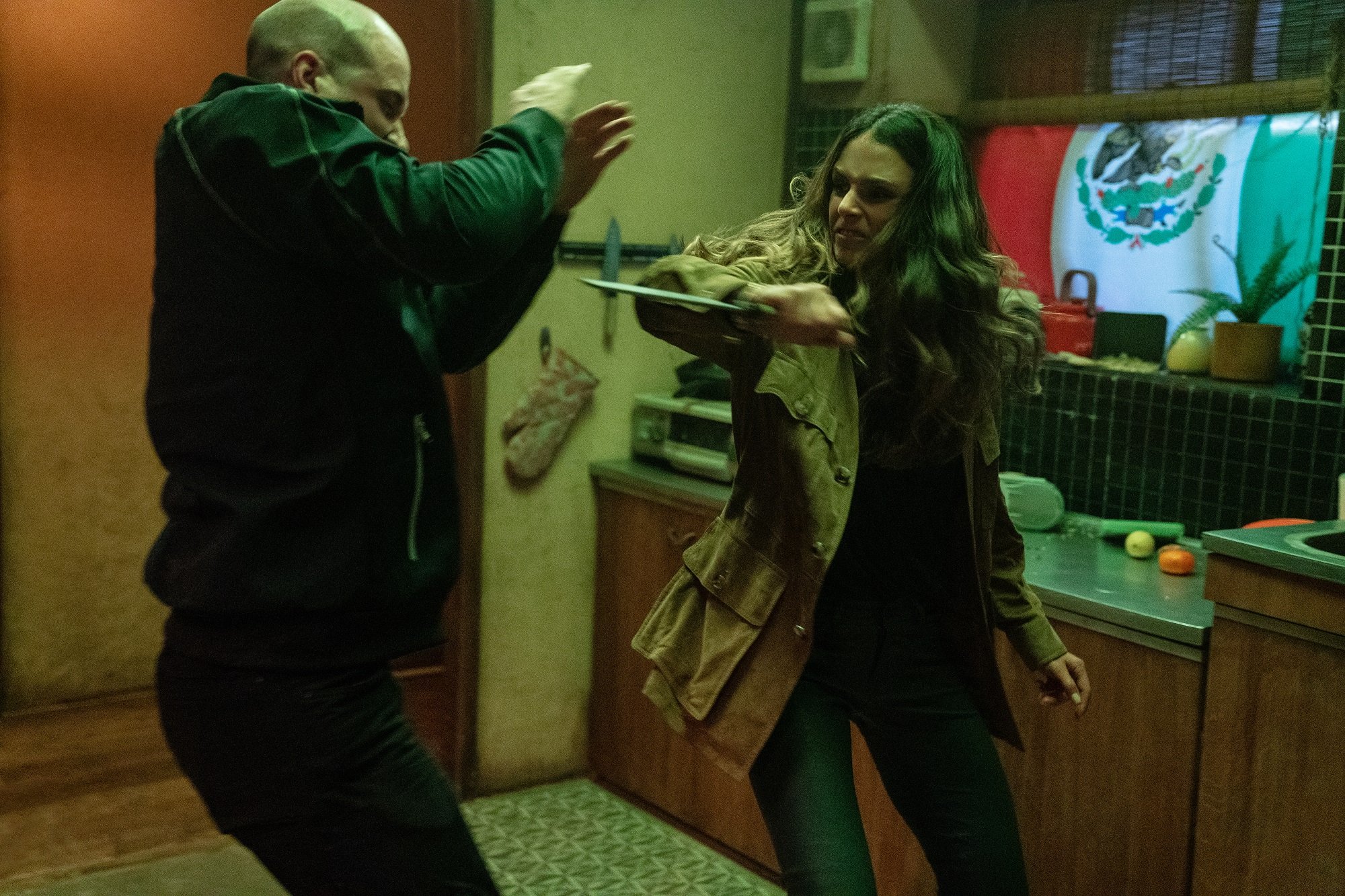 "It was really important to me that I learn the sequence front and back so that when [director] Justin [Lin] then chops up the scene and maybe wants to start from the middle or he wants to start from the end, I knew exactly what to do. I loved it so much. And I also loved that It was a little dirtier and grittier and not as sleek as the other scenes. Justin was like, 'You guys don't have any weapons. So you're going to have to get to the kitchen and figure out what to use because you didn't expect her to be under attack.' So I loved the realism in that."
Jordana Brewster fought for Letty and Mia
The more the ensemble grows, the harder it is to find time for every character. Returning after an absence, Brewster wanted to be sure she had a reason to come back.
"It's interesting because I love all the characters," Brewster said. "When I came back it was just very clearly, when they're underutilized, I wanted to fight for real estate so that we can hopefully do all our characters justice. I think the fact that it maybe becomes more apparent, I just felt like I miss Letty, I miss Mia. I miss all our characters, I want to see them be part of this journey that I just haven't seen before."