'F9' Movie Review: The Fast and the Furious Family Gives the Fans What They Want
F9 is not the best of the Fast and the Furious movies. When you've reached the heights of 6 and 7, it's hard to maintain. Even coming close is better than most movies in other franchises can hope for. There won't be a faster, more furious movie this year, even if there are faster, more furious movies in the series.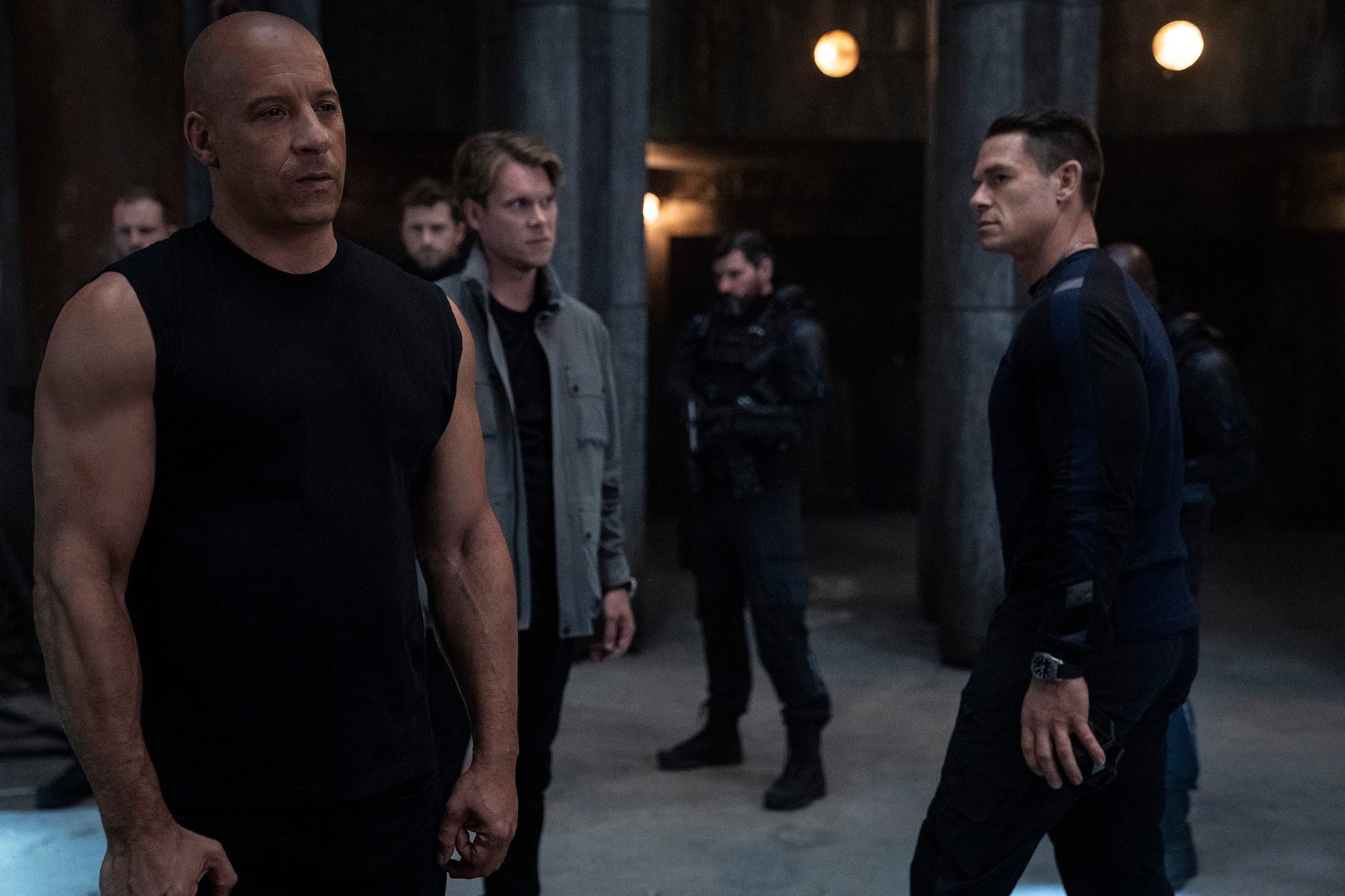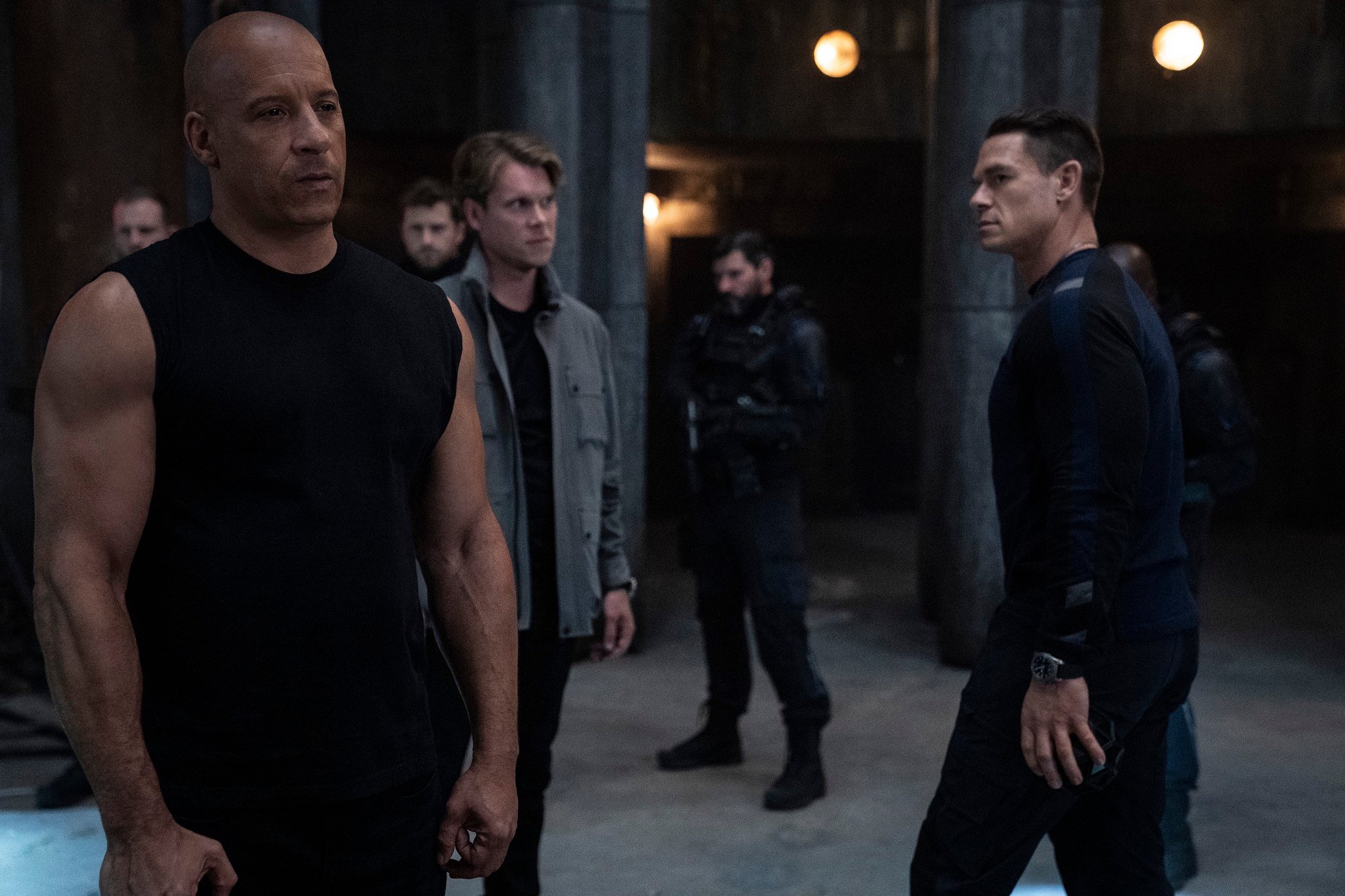 The 'Fast and the Furious' family gets bigger
The trailer for F9 has already explained a lot about which characters are in this movie and how they're all connected. There's actually a lot more in the film. That they cut a three minute trailer that made sense is remarkable. F9 includes lots of flashbacks to young Dom (Vinnie Bennett), his father Jack (J.D. Pardo) and his brother Jakob (Finn Cole). You can see where Dom gets his family wisdom from.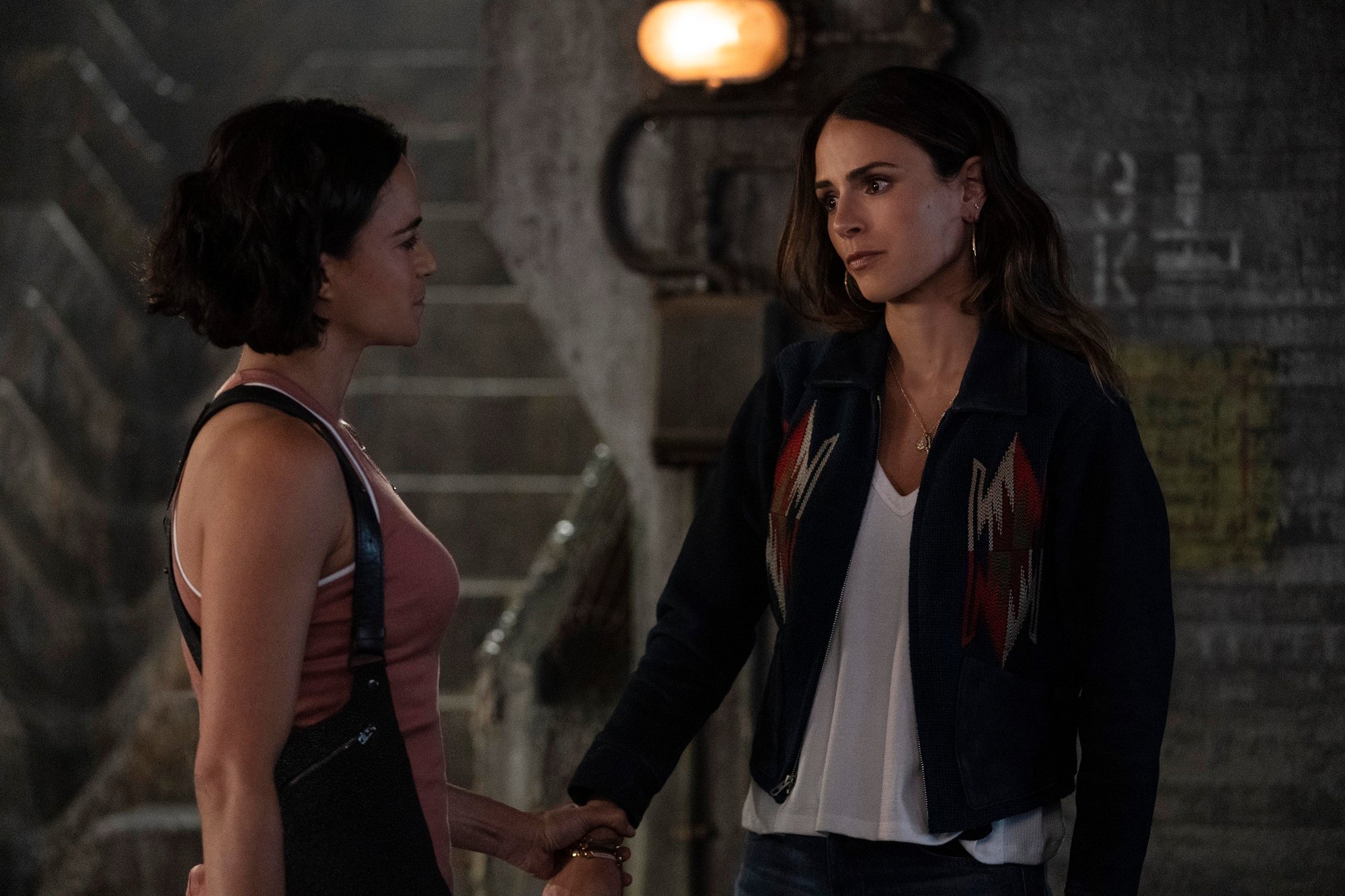 RELATED: Has 'The Fast and the Furious' Franchise Recovered From Paul Walker's Death?
In the present, Mr. Nobody (Kurt Russell) sent the team a SOS message so they can recover the technology that got hijacked from him. Jakob (now John Cena) is back trying to beat Dom and his team to it. There is a reasonable explanation for Mia (Jordana Brewster) to be on this mission without Brian (the late Paul Walker's character). That's enough to get us started but we'll come back to the story in a bit. 
'F9': Fans have been waiting for this
F9 takes The Fast and the Furious to the next level. Considering previous movies jumped a car between skyscrapers and chased a submarine, that's saying a lot. When there's a car chase through a minefield, the land mines aren't even the craziest element.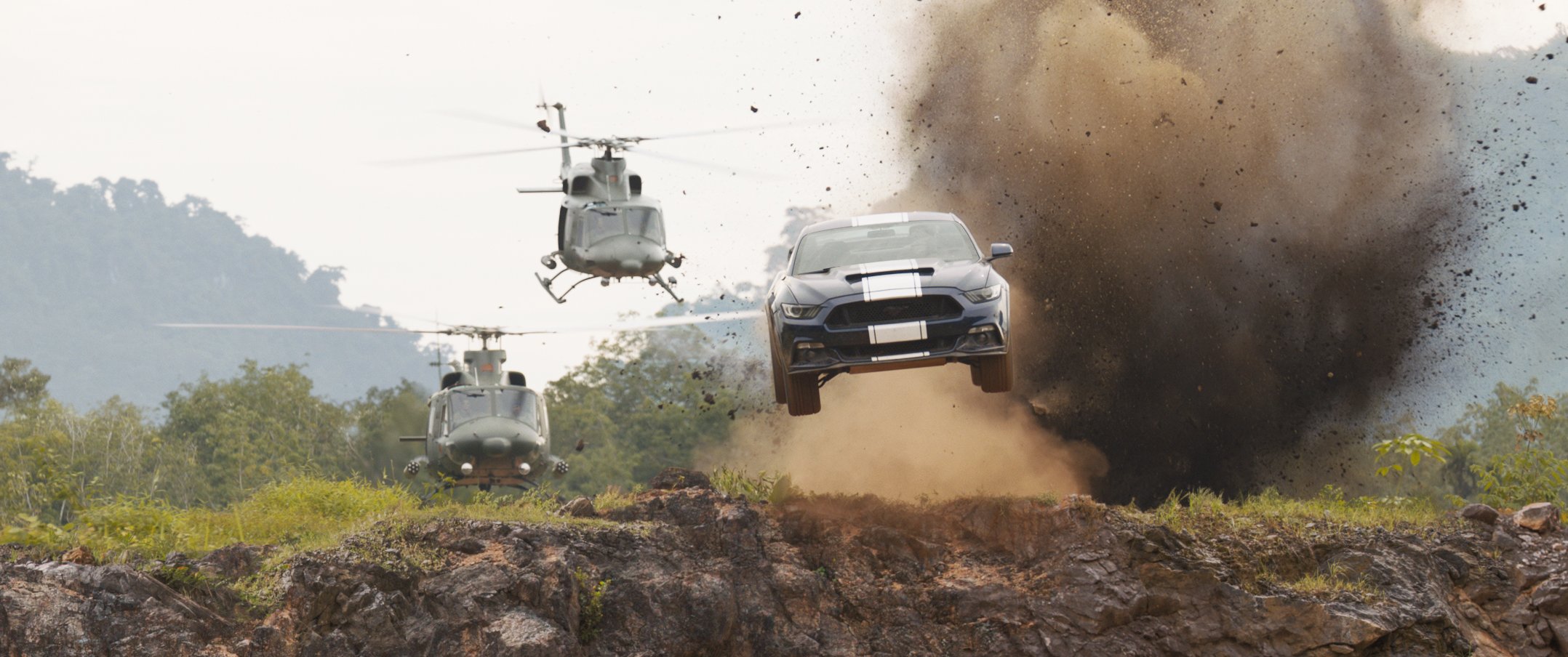 RELATED: This Man's 'Fast & Furious' Car Collection Veers Out of Control
People talk about how the Fast and the Furious movies operate on their own physics, but it's a very important form of cinematic physics. "Because it's awesome" trumps gravity every time. And, if one stunt stretches credibility, they go again even harder. 
They're certainly trying everything to entertain us so you can't complain they slacked off and phoned in part nine. Amid all the outrageous action, they even manage to include a classic street race like the old Fast and the Furious in one of the flashbacks. 
Maybe slow your roll on the exposition next time
F9 is the most exposition heavy entry in the franchise, and it isn't fast about delivering it. Usually it's enough to explain the maguffin du jour and get on with the action. F9 is opening up corners of the Toretto family past and you could definitely see Bennett and Cole having more adventures in prequel/spinoffs. But, in F9 that means there are long stretches of hashing out fictional history. We love these characters, but sometimes you need to tell your loved ones to get on with it so we can all have dinner.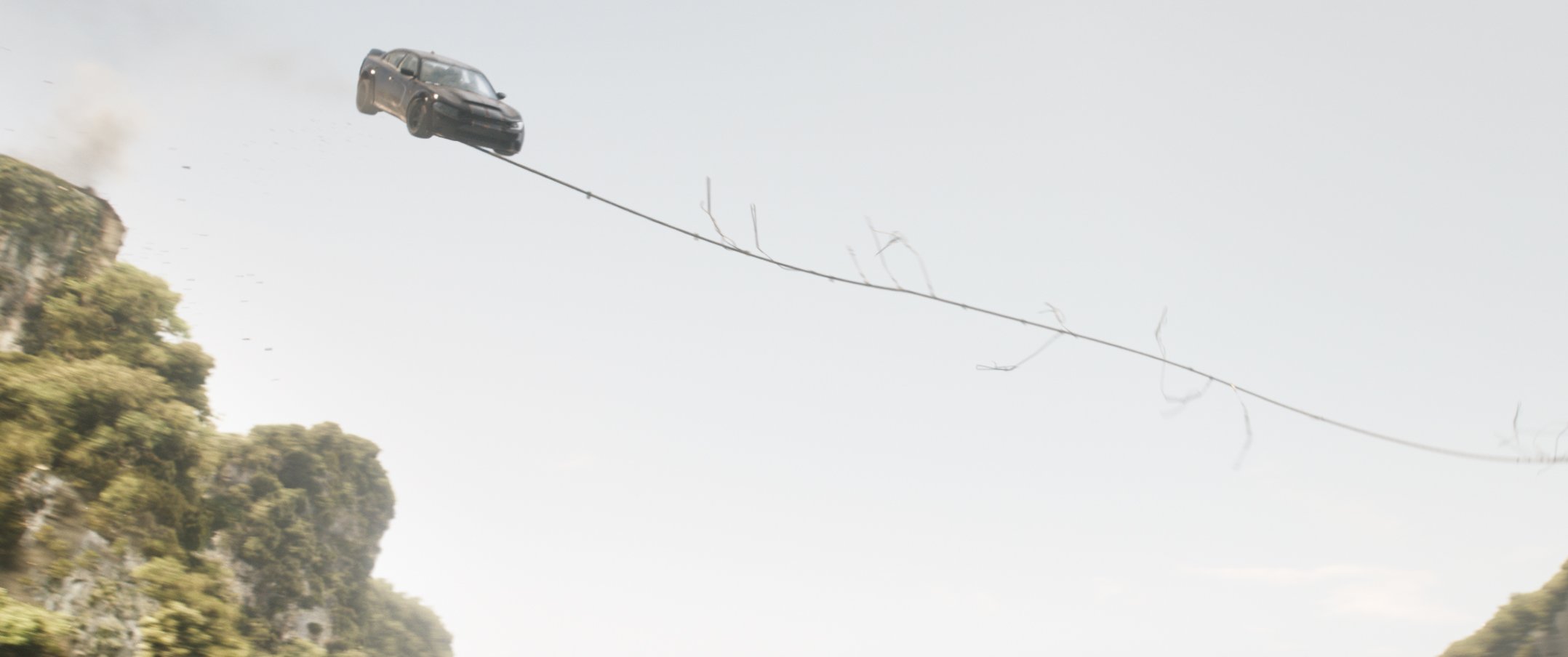 RELATED: How the Fast and Furious Changed Car Shows Forever
F9 also brings back so many characters that it has to bend over backwards to explain what they're all doing there. It all ends up fun, but it slows the pace down getting to the good parts, be they action, comedy or heart. Roman (Tyrese) addresses their improbable survival rate. Tej (Ludacris) and Ramsey (Nathalie Emmanuel) mock him for it, but it feels like the movie trying to address critics. You owe nobody an explanation, you magnificent outlandish franchise. 
A lot of the movie feels crowdsourced, and that's fine in a way. Give the fans what they want, and they're the ones who demanded Letty be alive. But the best ideas in The Fast and the Furious were the ones Chris Morgan, Gary Scott Thompson and other screenwriters came up with themselves. Maybe get back to that now that you serviced the fans with this one.