'F9': Vin Diesel Says Paul Walker Was the 'Guiding Spirit' for the New Movie
F9 is the beginning of the end of the Fast & Furious franchise. Paul Walker's character, Brian O'Conner, is still alive in the movies even though the actor died in 2013. Vin Diesel talked about how Walker was an important part of the new movie. 
Vin Diesel says Paul Walker was the 'guiding spirit' for the new movie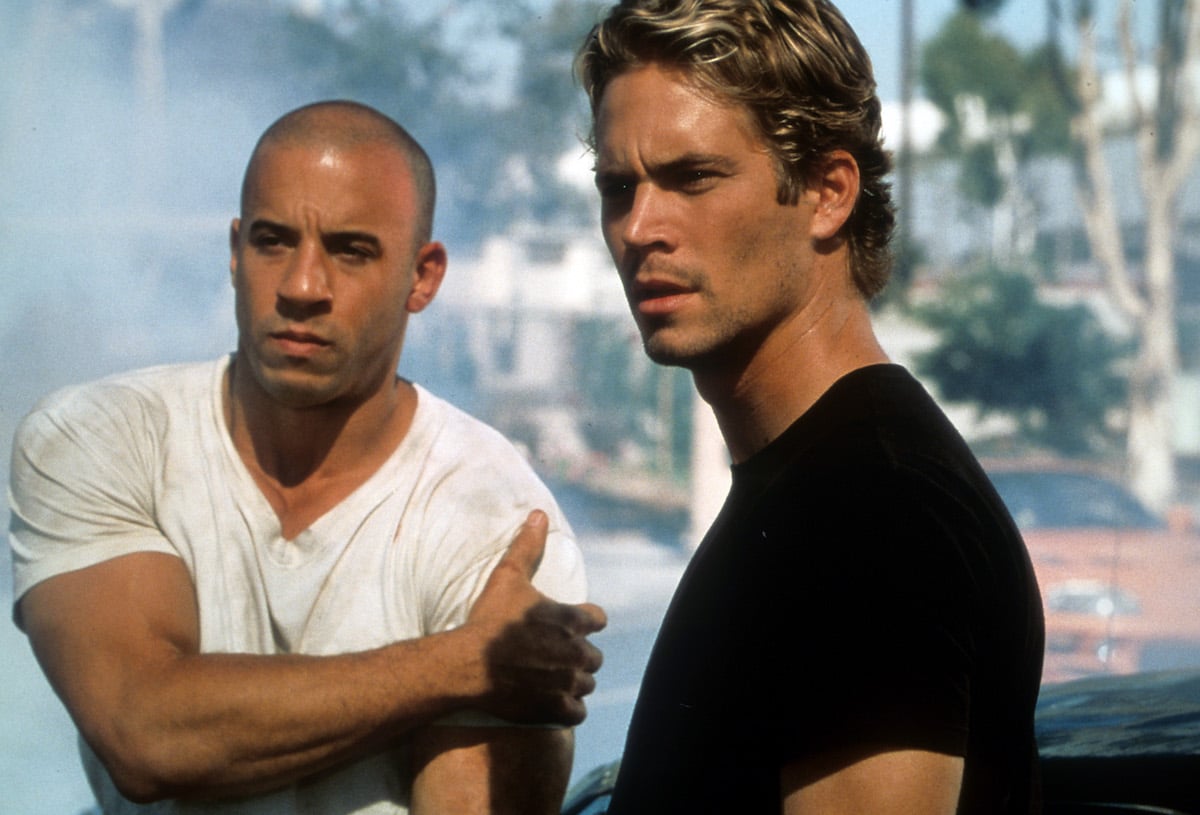 The new movie will have to address Brian since Mia (Jordana Brewster) returns to help Dom. Diesel talked about keeping Walker's memory alive in F9.
"That does absolutely have to happen," he told Entertainment Tonight. "I can't envision making a Fast film continuing this mythology without my brother Pablo's soul being the guiding spirit."
The director of the movie, Justin Lin, confirmed his character is still alive. The franchise is also coming to an end with its tenth movie.
"The fact that Brian O'Conner is still alive in this universe needs to be acknowledged," Lin told Entertainment Weekly. "We're treating F9 as the first film of the last chapter, and at some point, it is something I think about and how we can really show his presence but in a respectful way."
The director continued, "So it's always ongoing. I feel like in 9, we've done it in a way that I feel good about, but, as we go into trying to wrap up the saga, it's something that I will continue to always be thinking through."
'F9' brings back many stars from the past
The trailer for F9 showed the family will reunite including some stars from the past. That includes Han (Sung Kang), who first appeared in The Fast and the Furious: Tokyo Drift. He was then brought back for sequels. Han was assumed to be dead after Deckard Shaw (Jason Statham) attacked him at the end of Tokyo Drift in a post-credits scene. His last appearance was in Fast & Furious 6.
Mia is also brought back for F9. She's still married to Brian, and they have two kids. She comes back to help Dom go up against their assassin brother, Jakob (John Cena). Jakob is working for Cipher (Charlize Theron), who was in The Fate of the Furious. 
Cipher previously hired Owen Shaw (Luke Evans) to steal military-grade parts to help build a bomb. The group managed to stop her plan and bring the Shaws onto their side. Given that Queenie (Helen Mirren) is in a car with Dom in a scene in the trailer, that dynamic will continue.
The fact that Mia returns mean Brian will have to be addressed somehow. The trailer starts with Dom looking at a video of Brian being with his son from a Furious 7 scene. Fans will have to watch the movie to see how else the character will be included.
F9 will be released on June 25, 2021.