'F9': Vin Diesel Never Met Young Dom Actor Vinnie Bennett Until After Filming — Here's What Diesel Said About His Performance
'F9' star Vinnie Bennett speaks to Showbiz Cheat Sheet. He says he wasn't able to meet Vin Diesel before playing Young Dom in the 'Fast and the Furious' sequel. However, he met Diesel twice after.
F9 not only takes The Fast and the Furious into the future, but it delves into its past. In flashbacks, Vinnie Bennett plays young Dominic Toretto. The flashbacks explain what happened to his father, Jack (J.D. Pardo) and between Dom and Jakob (Finn Cole, John Cena). But, Bennett didn't even meet Vin Diesel when he played his iconic character as a kid.
[Spoiler alert: This article contains spoilers for F9.]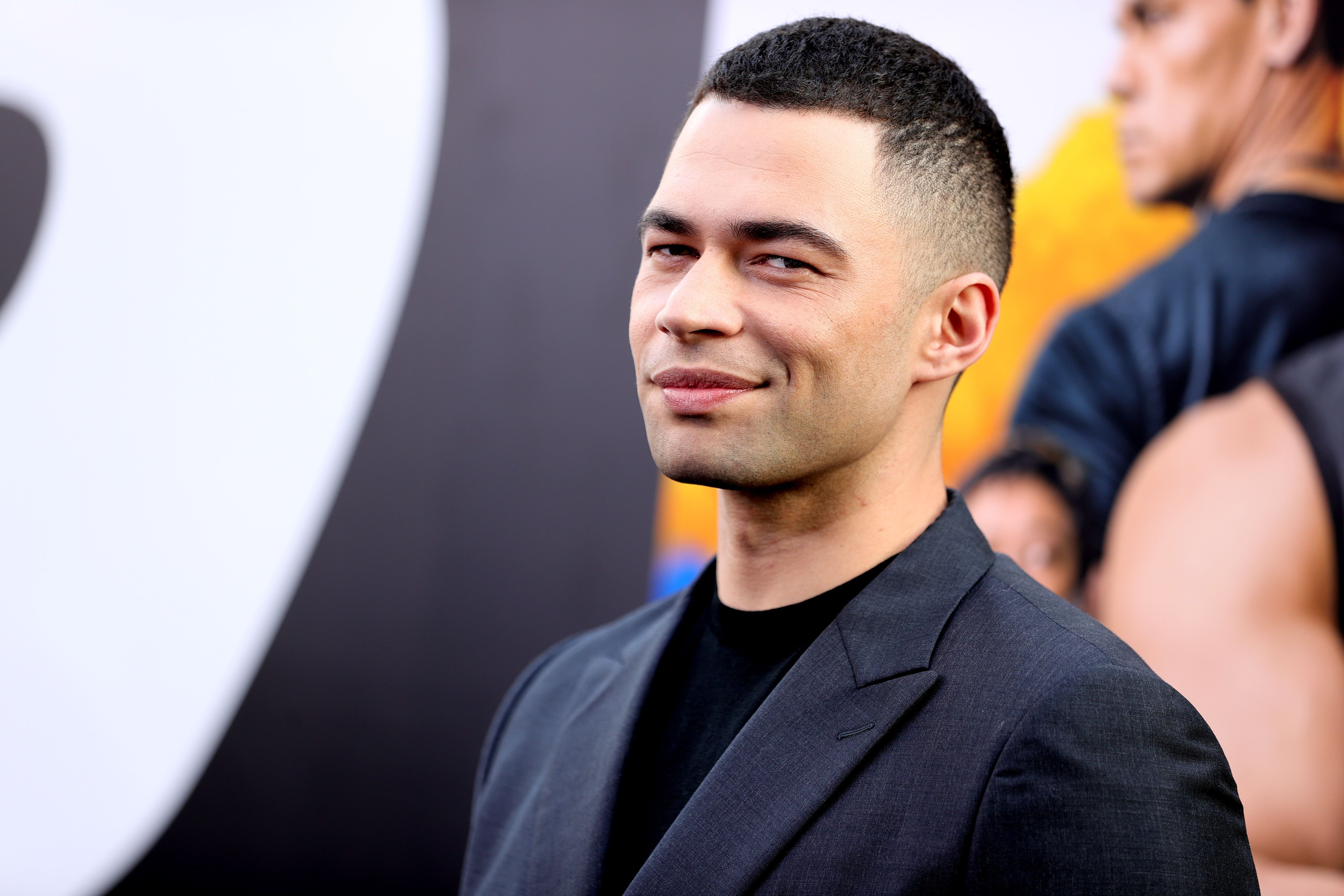 Bennett spoke with Showbiz Cheat Sheet by phone about his role in F9. Surprisingly, Bennett said he did not speak with Diesel until after he already filmed his scenes as young Dom. 
Vinnie Bennett was expecting an 'F9' meeting with Vin Diesel
Since Dom leads the Fast and the Furious family, and Diesel is a producer of the series, Bennett did expect to meet. However, F9 just threw Bennett right into the roole fo Young Dom.
"Before filming had started, I kind of expected him to sit me down to go through what was expected," Bennett said. "But no, it wasn't until afterwards when we had the premiere. I caught up with him after the screening and he seemed to be quite happy with it. So that meant the world to me."
How Vinnie Bennett captured Young Dom in 'F9'
Without Diesel there to guide him, Bennett relied on Diesel's previous work. He looked beyond the Fast Saga, too.
"Seeing the other movies, watching lots of Vin's earlier work," Bennett said. "There's a short film called Multi-Facial. Watched that a few times. I just kind of became obsessed with the way he moves and all the little mannerisms and all the things like that."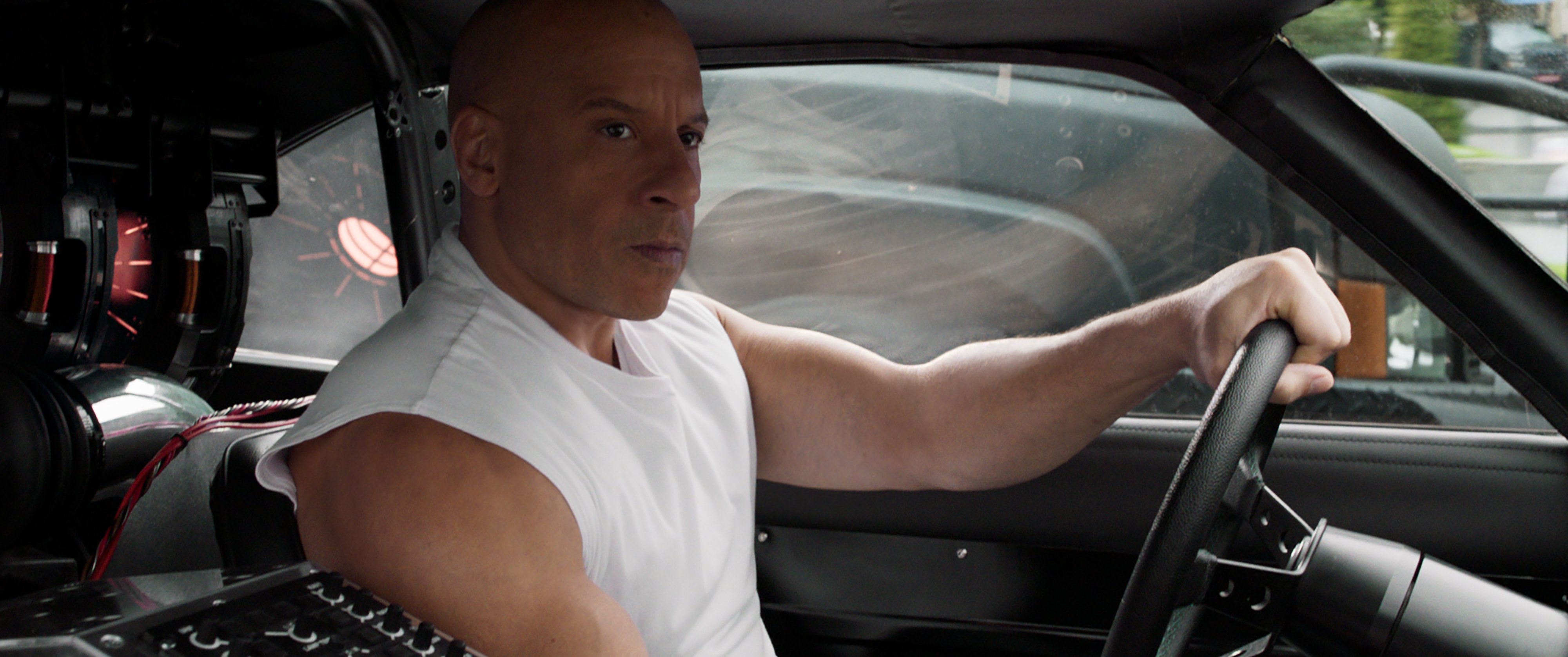 Bennett is from New Zealand, so he totally changed his voice to sound like Diesel.
"It was a lot of adjusting and the kind of mouth positioning, I guess if you will, and just playing with it until we could get the sound more closer to his," Bennett said. "But, I felt like with the changes in the body and the movements, it just kind of would come."
Transforming into Vin Diesel
F9 used some movie magic to make Bennett resemble a young Diesel a bit more. 
"I feel like my eyebrows are a bit more bushier than Vin's so they were reduced a bit," Bennett said. "Then I was like, 'Okay, surely there'll be some kind of contact lenses because we don't have the same eye color.' But that just never happened so I'm like, 'Okay, I guess they'll do that in post-production' which they did. I feel like the eye color definitely brought more resemblance to Vin, or at least a younger Vin."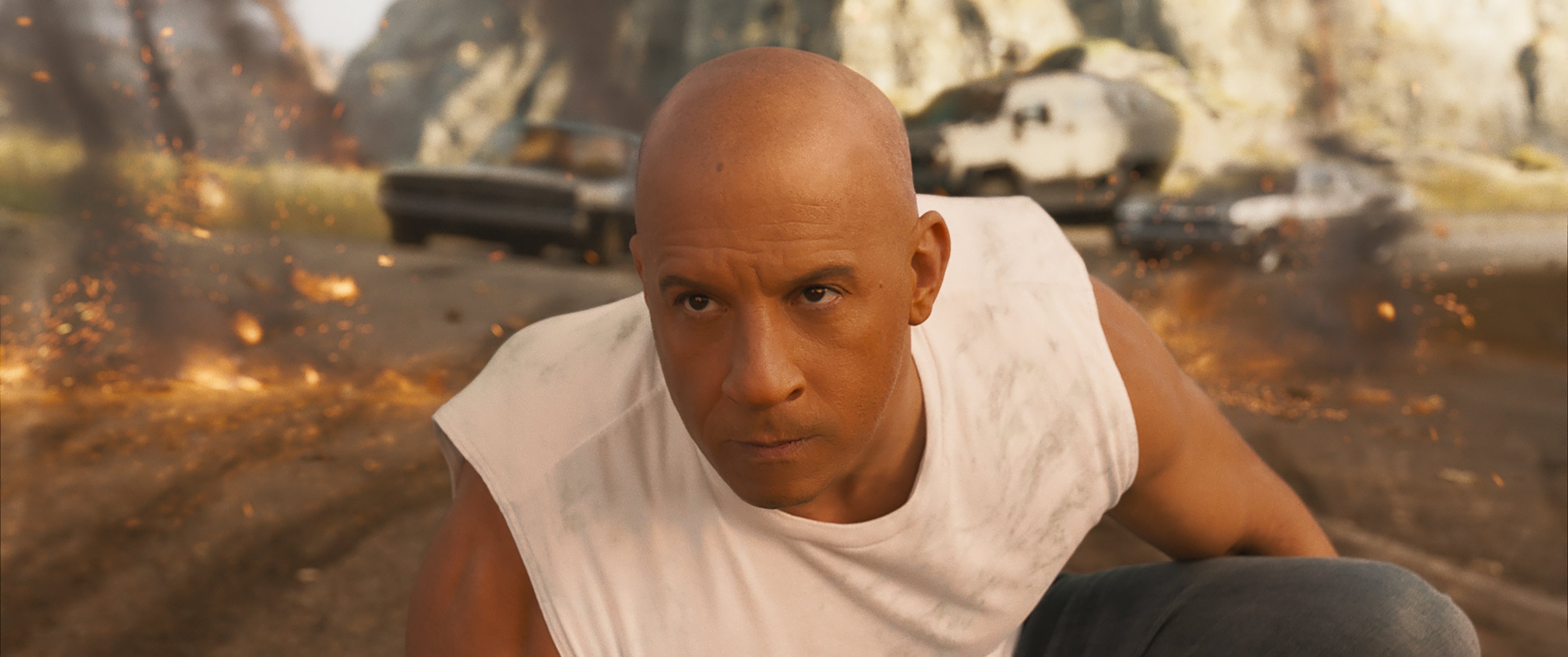 Wearing Dom's signature white T-shirt didn't hurt, either. 
"It fit quite well," Bennett said. "It really made me feel the part, that's for sure. The classic iconic Dom Toretto white T-shirt. Nice and snug, and then the chain as well to complete the look."
Vin Diesel weighed in on Vinnie Bennett's 'F9' performance
Bennett met Diesel twice. First, when production wrapped, Diesel stopped by.
"I kind of walked up to him all being thankful, like, 'Man, thank you so much for this opportunity,'" Bennett said. "He's like, 'Oh, I've been hearing really good things about you. You're doing some good work.' That was it. We did a little thing with his son Vincent for a behind the scenes and that was my whole experience with Vin up until after the premiere where we could catch up properly and talk about the role."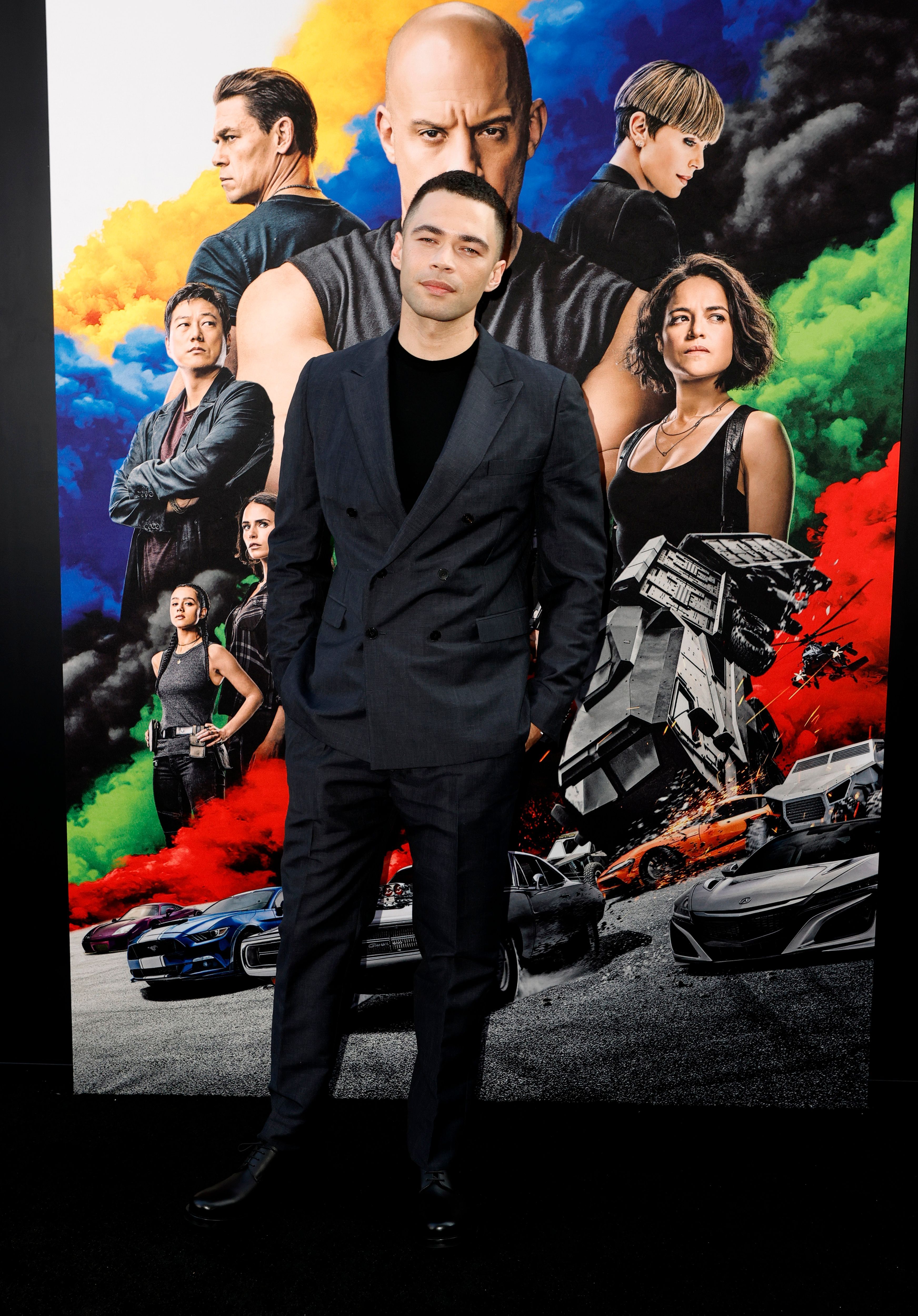 After the F9 premiere screening, Bennett was worried he wouldn't measure up to Diesel's muscles. Diesel reassured him.
"I went up to him and I said, 'Man, I've got to tell you, I did work my ass off to try to get as big as you, but man, there was no way I could even catch up.'" Bennett said. "He goes, 'Oh man, come on, look at this.' He pushed his belly out. I'm like no, he's still in great shape. There wasn't anything in particular but just to see him happy with it and just to tell me that I had done a good job meant a lot to me."