'F9': Who Is Vin Diesel's Son Playing in the Movie?
Fans will learn more about the Toretto family in F9. That's because a new family member will try to take down Dominic Toretto (Vin Diesel). Diesel's real son also has a role, and the actor talked a little bit about his scenes.
Who is Vin Diesel's son, Vincent, playing in 'F9'?
RELATED: Paul Walker Thought 'Fast and Furious' Franchise Was 'Stale'
Diesel's 11-year-old son, Vincent, will be on the big screen for the first time. According to IMDb, he will be playing a younger Dominic Toretto. This is a sign that we'll learn more about his and Mia's (Jordana Brewster) childhood, which makes sense.
The villain of F9 is their brother, Jakob (John Cena). This movie introduces the character, so it's a mystery how the Toretto family was torn apart. Jakob now works as an assassin for Cipher (Charlize Theron).
Jakob is heard saying he's tired of being in his brother's shadow in the trailer. Hopefully, the movie will reveal the source of the divide in the family.
Vin Diesel's kids inspired Vincent's lines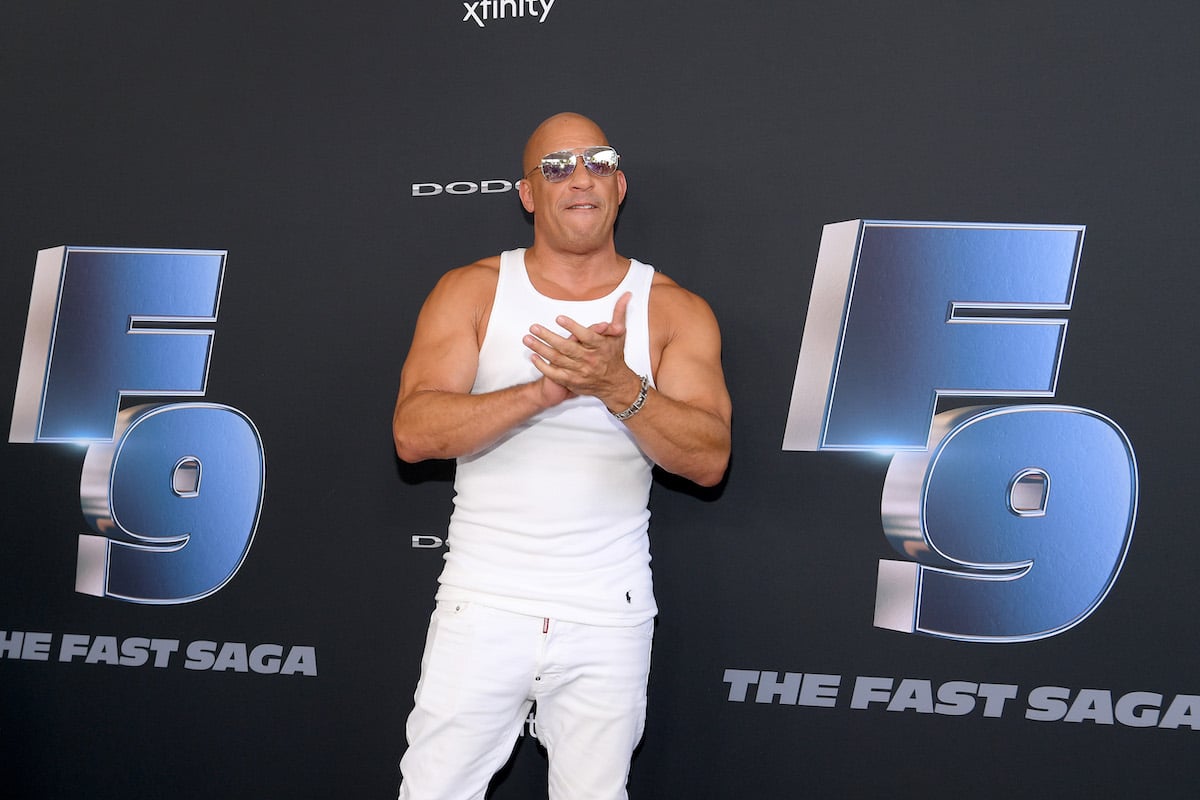 RELATED: 'Fast & Furious': What's Brian O'Conner Doing Now? Jordana Brewster Gave Her Theory
The writing of the movie seems to be partially inspired by real life. Diesel talked to Entertainment Tonight about some of his son's scenes.
"There are lines that my son in the movie says that come directly from my kids," the actor said. "But you have to consider the fact that every time a child was born, I was working on the Fast set. So, the Uncle Tyreses and the Uncle Chrises and the Auntie Jordanas and the Auntie Michelles, that's all real. They were there the day they were born."
It sounds like Vincent probably would fit right in with everyone else on set. Diesel claimed it was director Justin Lin's idea for his son to play a younger Dom.
"And to be 100 percent honest, I'm not sure that I would've thought it was a good idea because that's a moment when Dom is in a very emotional and vulnerable and reflective moment," the father said.
But Diesel claimed his son had to work 12 hours and worked on his lines with fellow actors. Vincent isn't the only one in Diesel's family who influenced the movie.
Cardi B is in 'F9' because of Vin Diesel's daughter
RELATED: 'F9': Vin Diesel Says Paul Walker Was the 'Guiding Spirit' for the New Movie
Rapper Cardi B will play Leysa in the movie. She's hardly the first rapper to act in the franchise. But she got the job because of Diesel's daughter.
"John Cena, such a blessing to work with and is so incredible. Obviously, we have Helen Mirren. Obviously, Charlize [Theron]. And my daughter wanted a piece of casting to happen, so Cardi B is in it," Diesel said on Jimmy Kimmel Live! He later added, "I said, 'It's a great idea!' As she's listening to 'I Like It Like That.'"
The Fast & Furious franchise knows how to bring in family. Fans will soon see what Dom was like as a young child.