The Fab Five From Netflix's 'Queer Eye' Team up for a Grassroots Fundraiser With Jill Biden
If you have concerns about the environment, homeless veterans, and the pandemic, you're not alone. Members of Netflix's Queer Eye bring up questions during a fundraising video for United States presidential candidate, Joe Biden.
Learn more about this upcoming grassroots campaign featuring Jonathan Van Ness and the rest of the Fab Five here.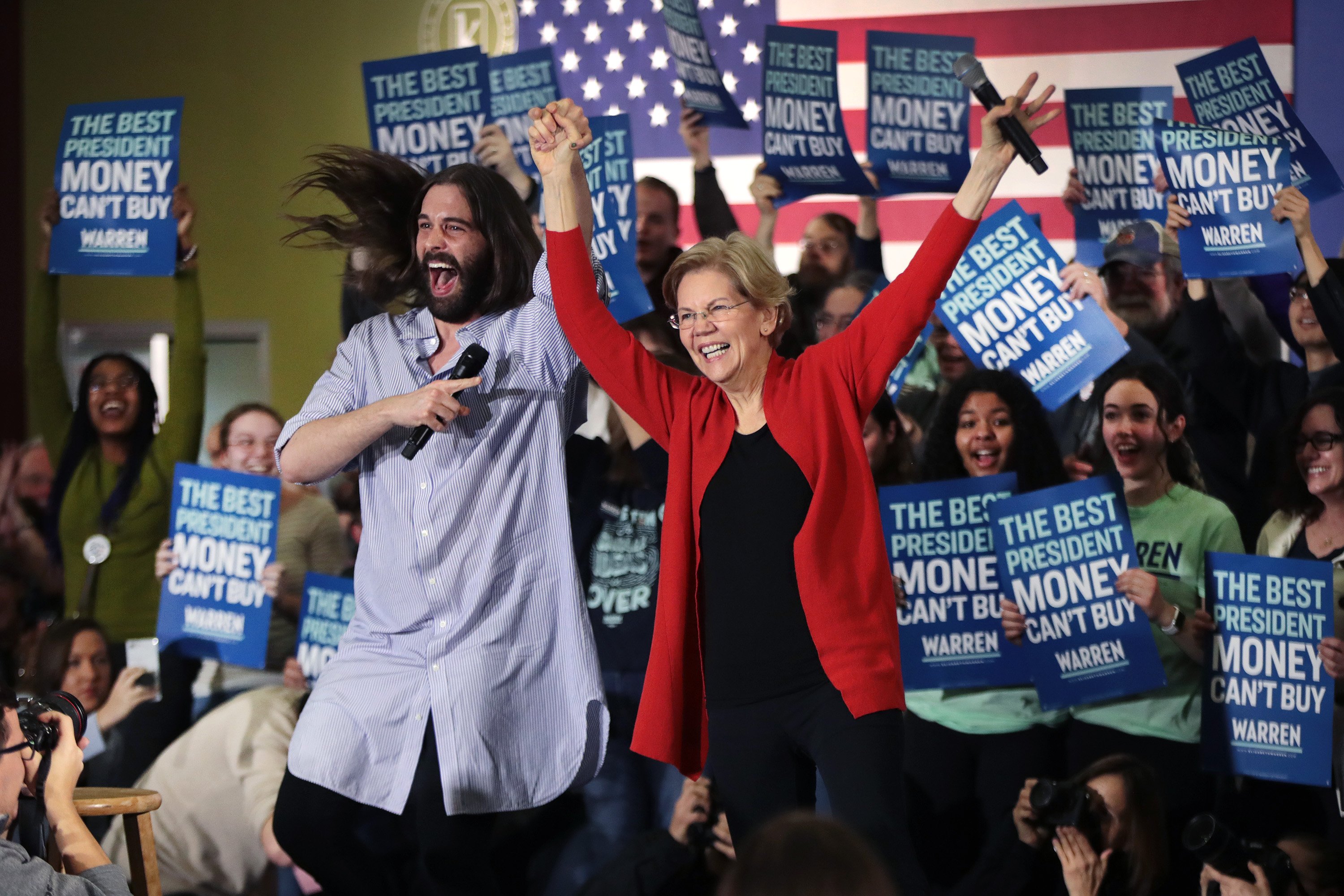 The Fab Five is raising money for a grassroots campaign with Jill Biden
These fashion, culture, and food experts are taking their activism to Joe Biden's presidential campaign. Recently, the Fab Five from Netflix's original series, Queer Eye, teamed up with the democratic nominee to raise some questions for voters.
"Do you care about ending this pandemic?" food and wine expert, Antoni Porowski, asked. "Do you care about homeless veterans, about the environment?" culture expert, Karamo Brown, said.
Fashion expert, Tan France, weighs in asked, "Trans lives? Black lives?" before Jill Biden said, "Do you want to make life better for us teachers?"
These Queer Eye hosts asked fans to join them in a grassroots fundraiser for Joe Biden, with Jonathan Van Ness encouraging viewers to donate whatever they can.
The 'Queer Eye' experts posted their message to social media
According to the video, this grassroots fundraiser takes place on Sept. 1 and features members of the Biden family, as well as the Emmy award-winning hosts of Netflix's Queer Eye.
Within a few hours of being posted, the snippet earned thousands of likes from fans of the Fab Five. Some of the Queer Eye hosts even re-posted it onto their own accounts, with Jonathan Van Ness commenting, "can't wait!" on the original video.
Jonathan Van Ness originally endorsed Elizabeth Warren
Many of the members of the Fab Five are vocal about their political beliefs on social media, especially Jonathan Van Ness. In addition to donating to her campaign, Van Ness joined Elizabeth Warren along her campaign trail, officially endorsing the Senator during September 2019.
According to CNN, Van Ness "participated in a 'Community of Pride' event with Joe and Jill Biden and actor Billy Porter." The Fab Five also spent time with U.S. Representative Alexandra Ocasio-Cortez while they were in Washington D.C.
For Tan France, who previously had citizenship in the U.K., he recently became a United States citizen, meaning he can vote in the upcoming election. Earlier this August, France announced his support of Joe Biden and his running mate, Kamala Harris, posting his endorsement on Instagram.
Even recent episodes of Queer Eye held a political undertone, taking place in the "City of Brotherly Love," Philadelphia. There, they made over a climate change activist and even a pastor in the LGBTQ+ community.
Fans can watch episodes of this Emmy Award-winning reality series on Netflix. To learn more about the Fab Five's campaign with Joe Biden and Jill Biden, visit the presidential nominee's website or his social media platforms.