'Face/Off 2' Writer Explains How Nicolas Cage's Character Is Still Alive
Fans of the 1997 action movie classic Face/Off are excited there's going to be a Face/Off 2. They got even more excited when director Adam Wingard revealed they intend to bring back the characters played by Nicolas Cage and John Travolta. Sean Archer (Travolta) switched faces with Castor Troy (Travolta) to go undercover but didn't expect Troy to wake up and take his face, too. But, how can both be back for the sequel?
[Spoiler alert: This article contains spoilers for the original Face/Off.]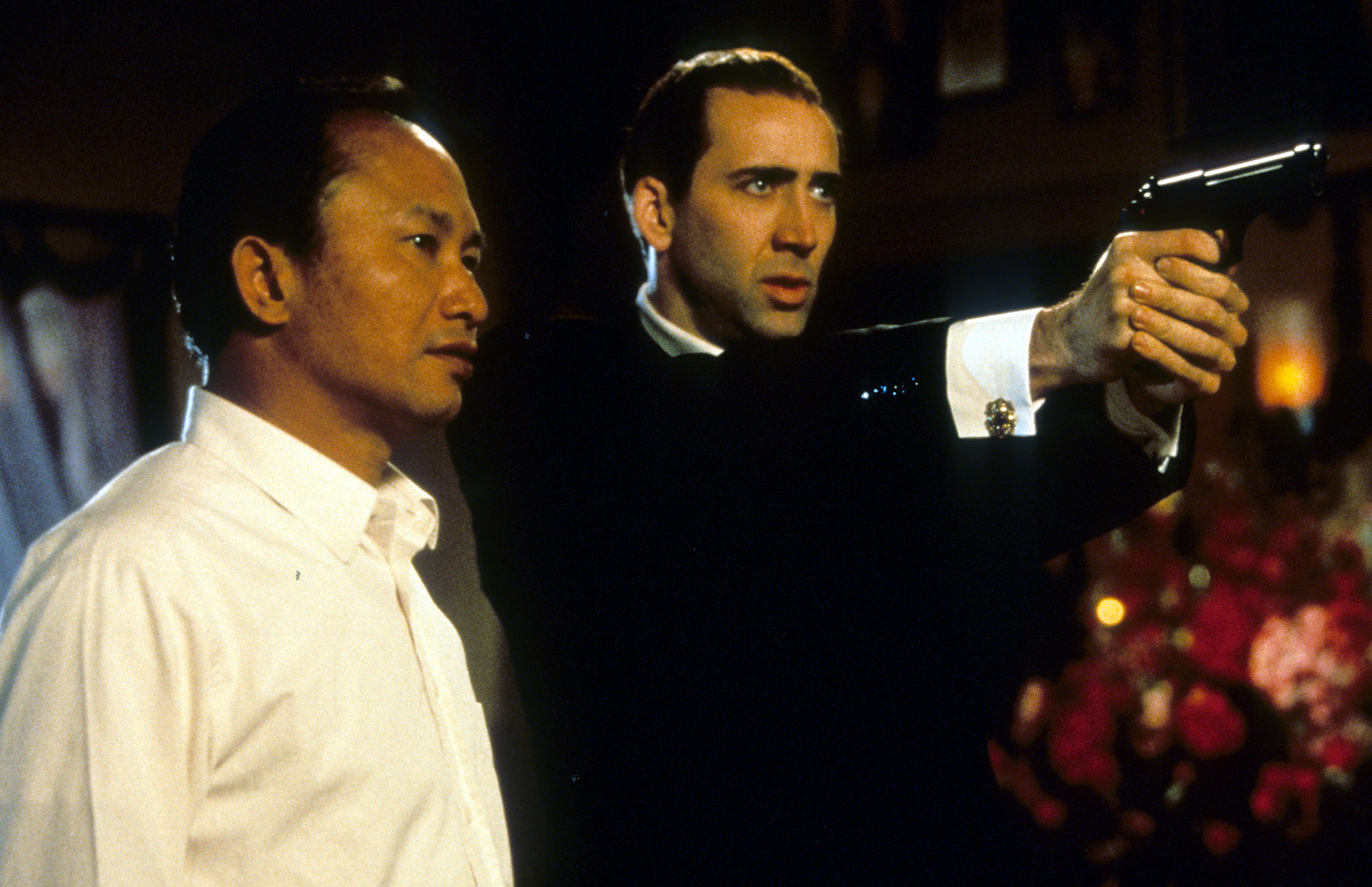 Since Troy was the villain of Face/Off, the original movie ended with Archer presumably victorious. It looked like Troy was dead, but no one really dies in movies. Showbiz Cheat Sheet had a chance to speak with Face/Off 2 writer Simon Barrett for his latest movie Seance. We'll have more with Barrett before Seance premiers May 21, but first, here's how he explains Troy's survival in Face/Off.
'Face/Off' Nicolas Cage death has been greatly exaggerated
At the end of Face/Off, after a massive speedboat chase, Archer shoots Troy with a harpoon. Troy goes unconscious, and if there were only one movie that could indicate his death. However, the original left Barrett an opening.
RELATED: 'Face/Off': Is the New Movie a Remake of or Sequel to the Nicolas Cage/John Travolta Classic?
"The funny thing is, I never personally thought Castor Troy died at the end of Face/Off," Barrett said. "When you watch it now, it's kind of clear that what they were actually probably doing was trying to have it both ways where he looks pretty damn dead when he gets shot with the fishing spear. But, they don't cover him up and the back of it is him getting loaded on an ambulance. To me, don't load a person on an ambulance next to a living person without putting a sheet over them in a movie unless they're alive."
'Face/Off 2' picks up where Simon Barrett always assumed the original left off
Since Barrett never interpreted the ending of Face/Off as Archer killing Troy, that made it easier to begin writing Face/Off 2.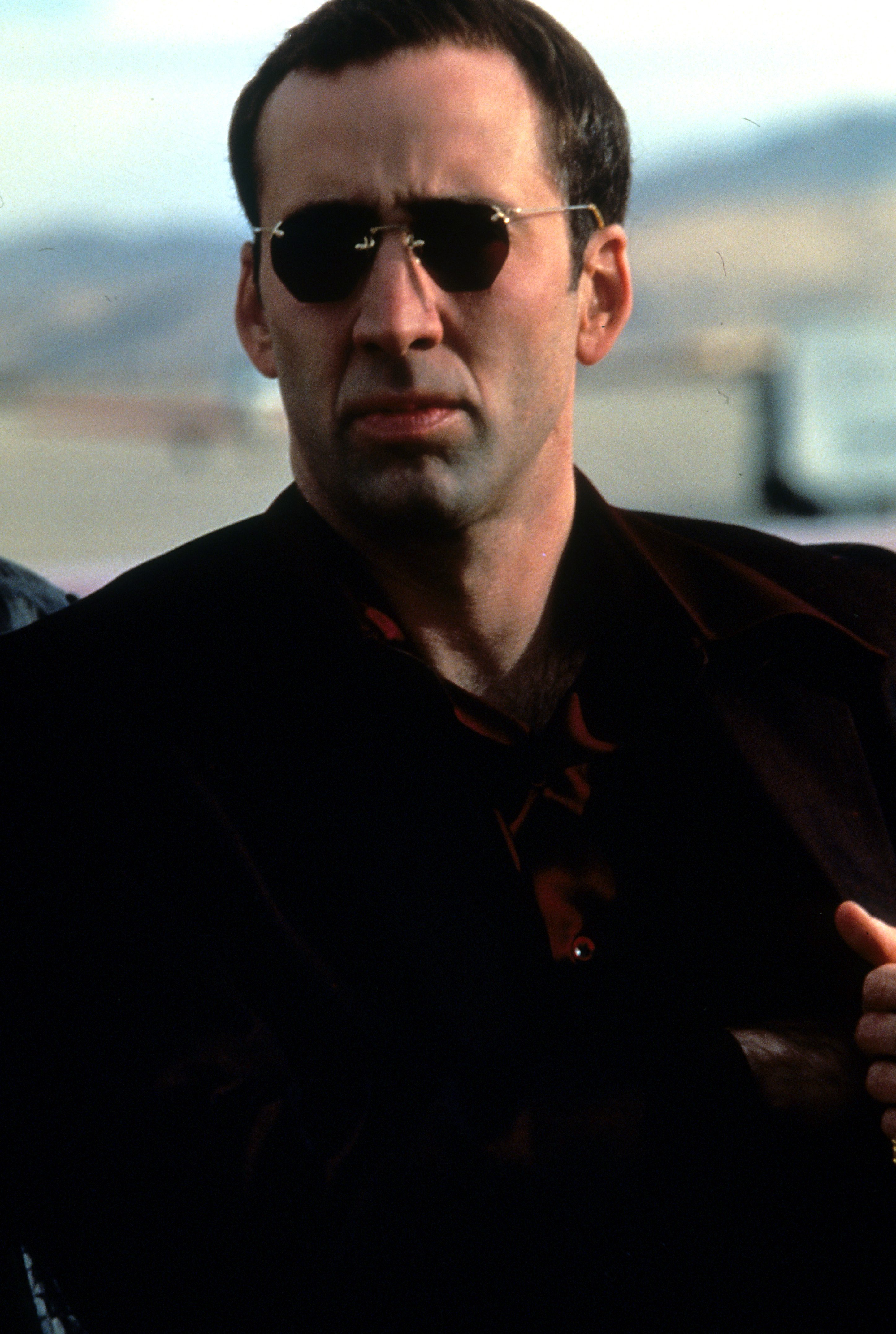 RELATED: 'Face/Off 2': The Nicolas Cage/John Travolta Sequel Will Be Rated R
"I always thought Castor Troy was alive at the end of Face/Off but I was never like, 'I wonder what happened?' because Face/Off is such a magical universe that you're just like, 'Well, it gave me enough,'" Barrett said. "But then 25 years later I was like, 'It's not enough, is it?'"
The original had an alternate ending, but without Nicolas Cage
On the DVD and Blu-ray releases of Face/Off you can see an alternate ending that may indicate Troy is alive. It's not Cage with his original face back, though.
"The alternate ending is really unclear," Barrett said. "Adam and I didn't actually see the alternate ending to Face/Off until we were already writing Face/Off 2, which is super weird because we both own it on Blu-ray and stuff. We just hadn't dug into the deleted scenes so we didn't know there was this alternate ending. We watched it and were like, 'Whoa, let's just not even think about that.'"
In the alternate ending, Archer returns home to his wife (Joan Allen). The final image is an evil grin that seems to indicate maybe they never switched the faces back and he's still Troy.
"I think they were trying to imply that Sean Archer is possessed in some way by Castor Troy or his experience of being Castor Troy will forever haunt him in some supernatural way," Barrett said. "The real ending you want is they adopt the kid at the end and they do the Face/Off gesture of tracing your dirty fingers down someone's face and lips, making sure to rub your fingers into their gums. That's Face/Off to me."
Follow Fred on Twitter