Faith Stowers Recalls Lisa Vanderpump 'Attack,' Wanted Her to Act Like Nene Leakes on 'Vanderpump Rules'
Faith Stowers didn't only call out Stassi Schroeder from 'Vanderpump Rules,' she also dropped Lisa Vanderpump's name. Stowers experience on the Bravo show was less than stellar.
Faith Stowers from MTV's The Challenge recently made major revelations from her time on Vanderpump Rules. The reality show star recalled the time her co-stars Stassi Schroeder and Kristen Doute called the cops on her without real proof. Furthermore, she also called out Lisa Vanderpump, who stars and executive produces the Bravo series. Although many publications have glossed over this fact, what Vanderpump wanted from Stowers is reprehensible.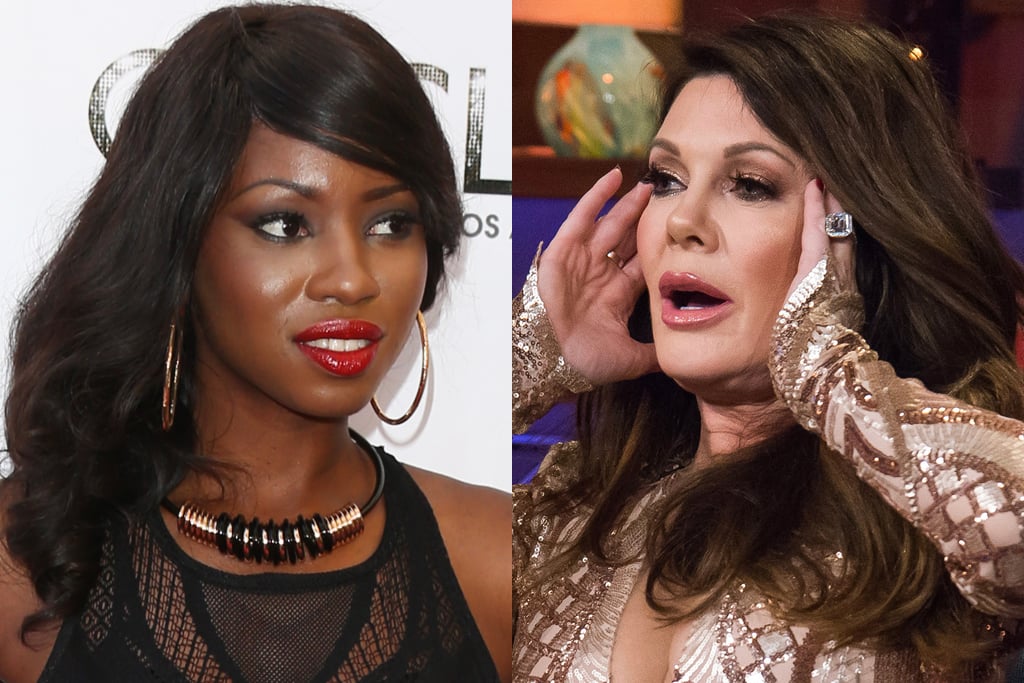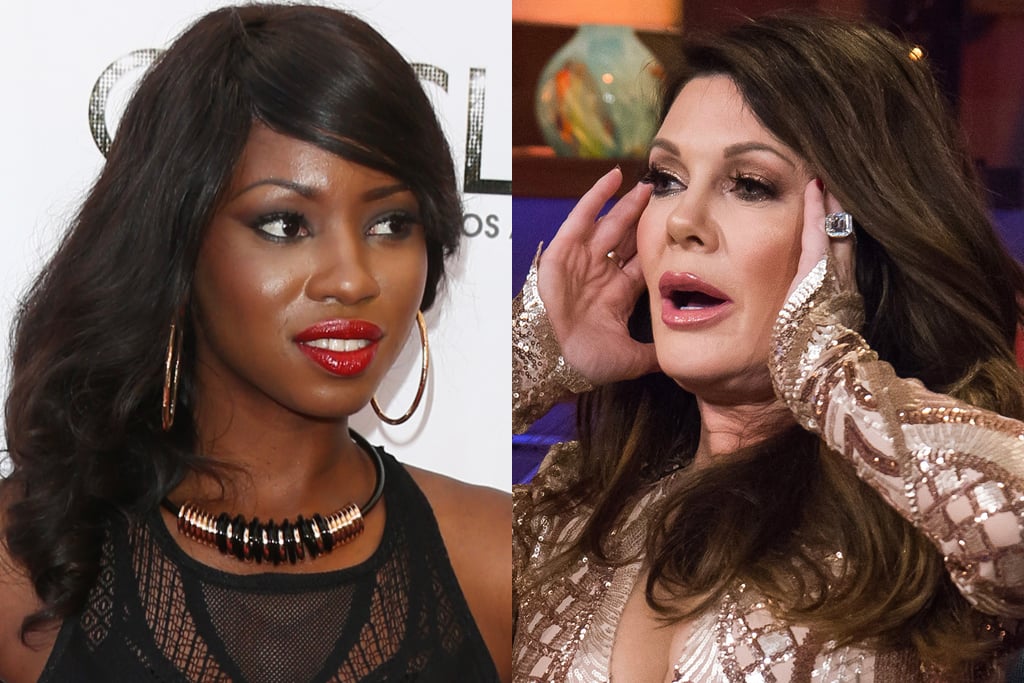 Why did co-stars call the cops on Faith Stowers?
Stowers has moved on from Vanderpump Rules and is thriving on MTV shows like Ex on the Beach and The Challenge. She recently broadcasted on Instagram Live with Candace Rice of Floribama Shore fame. During the session, Stowers talked about her experience being the only black person on the Bravo show.
For those that don't follow Vanderpump Rules, Stowers was intimate with Jax Taylor while working at SUR. At the time it was a huge controversy because Taylor was already in a relationship with Brittany Cartwright. However, most of the cast turned on Stowers and Cartwright eventually gave Taylor a pass and recently married him.
"I felt like after their friend did something that we both were involved in that he's done like, a thousand times, they wanted to attack me instead of him," Stowers said during IG Live. "They wanted to attack, attack, attack, attack, attack. I was wrong, I was this, I was that, calling me names, saying my hair was nappy, which is weird coming out of their mouths."
After Stowers decided not to return to the show, she was invited to come back to tell her side of the story in the affair, which she declined. During this time, is when Schroeder and Doute called the cops on her.
"There was this article on Daily Mail where there was an African American lady," she explained. "It was a weird photo, so she looked very light-skinned and had these different, weird tattoos. They showcased her, and I guess this woman was robbing people. And they called the cops and said it was me. This is like, a true story. I heard this from actually Stassi during an interview."
"It was just funny, because they thought it was me because it was a black woman with a weave," Stowers added. "So they just assumed it would be me, and they called the cops on me," she said. "It didn't work, so they were upset about that. I get people being upset [about the affair], but I didn't understand why I was getting so much heat and the man wasn't."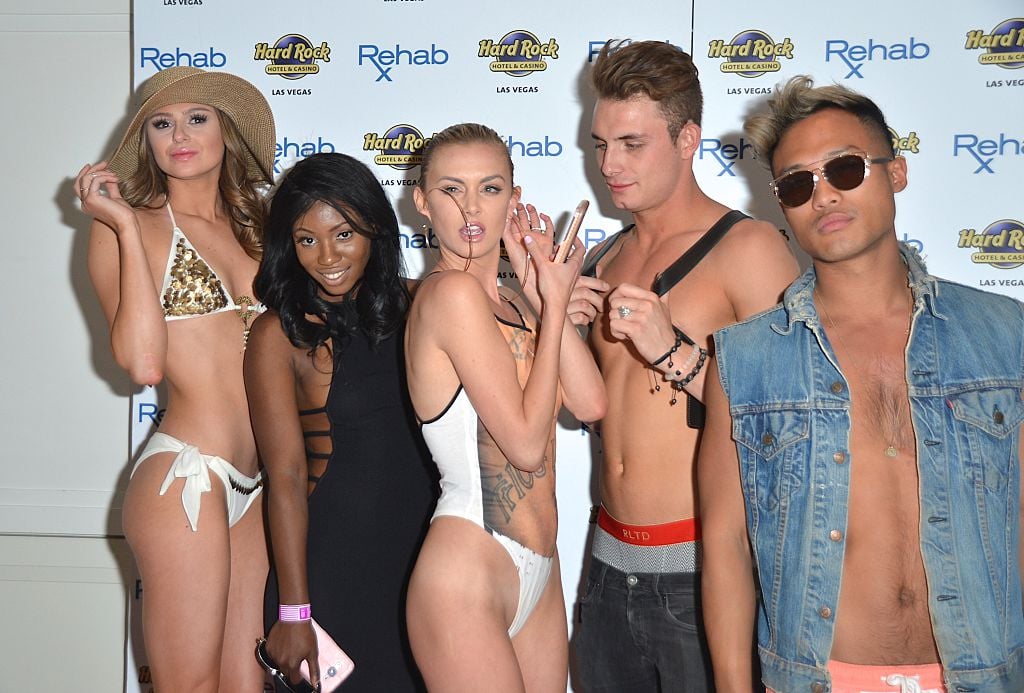 Lisa Vanderpump wants her to be like Nene Leakes
Following Stowers revelations about Doute and Schroeder, the latter has lost sponsorships and announced she was taking a "step back."
During her conversation with Rice, Stowers also named Vanderpump, who was surprised by what she wanted from her for the show.
"To have people attack you and try to…," Rice said before being interrupted by Stowers.
"Even Lisa Vanderpump, even the millionaire herself, which I was shocked by," Stowers revealed. "I was shocked by that the most."
Rice was shocked to hear that Stowers had such a bad experience and asked what they had against her.
"I don't know, I was so nice to them," Stowers answered. "I think it's because they felt that Brittany was so sweet. Even then, [Schroeder and Doute] cheated on their partners with [Taylor] as well, so I was just confused [as to] why they were attacking me and not giving him nothing. He got off very easy, especially with the things I was being told."
"But with Lisa, I was shocked by the most," Stowers continued. "When she first approached me, she was very happy about the fact that there was going to be a black person on the show. It was like, 'I want you to put them in their place, kind of give them this Nene Leakes attitude.' And I was very nice coming in, I wasn't really giving her that show that she needed from me. That's why you don't see me in the confessionals, in my opinion. This could be different on their end."
Stowers felt it wasn't fair that she wasn't given an opportunity to tell her story on the show as she was still in the military while appearing.
"I was shocked that once I left the show they used the opportunity to really lay into me instead of letting me speak for myself," she added. "When I did Entertainment Tonight, I was threatened like, 'If you keep doing interviews, you're going to get sued.'"