'The Falcon and the Winter Soldier': The Man Who Created Winter Soldier Has 'Mixed Feelings' About the Show
Phase 4 of the Marvel Cinematic Universe is finally in full swing. The studio's second Disney+ series, The Falcon and the Winter Soldier, recently premiered after WandaVision concluded it's nine-episode run.
According to Disney, they are happy with The Falcon and claim the show is doing big numbers. But the man who created the Winter Soldier has "mixed feelings" about the series.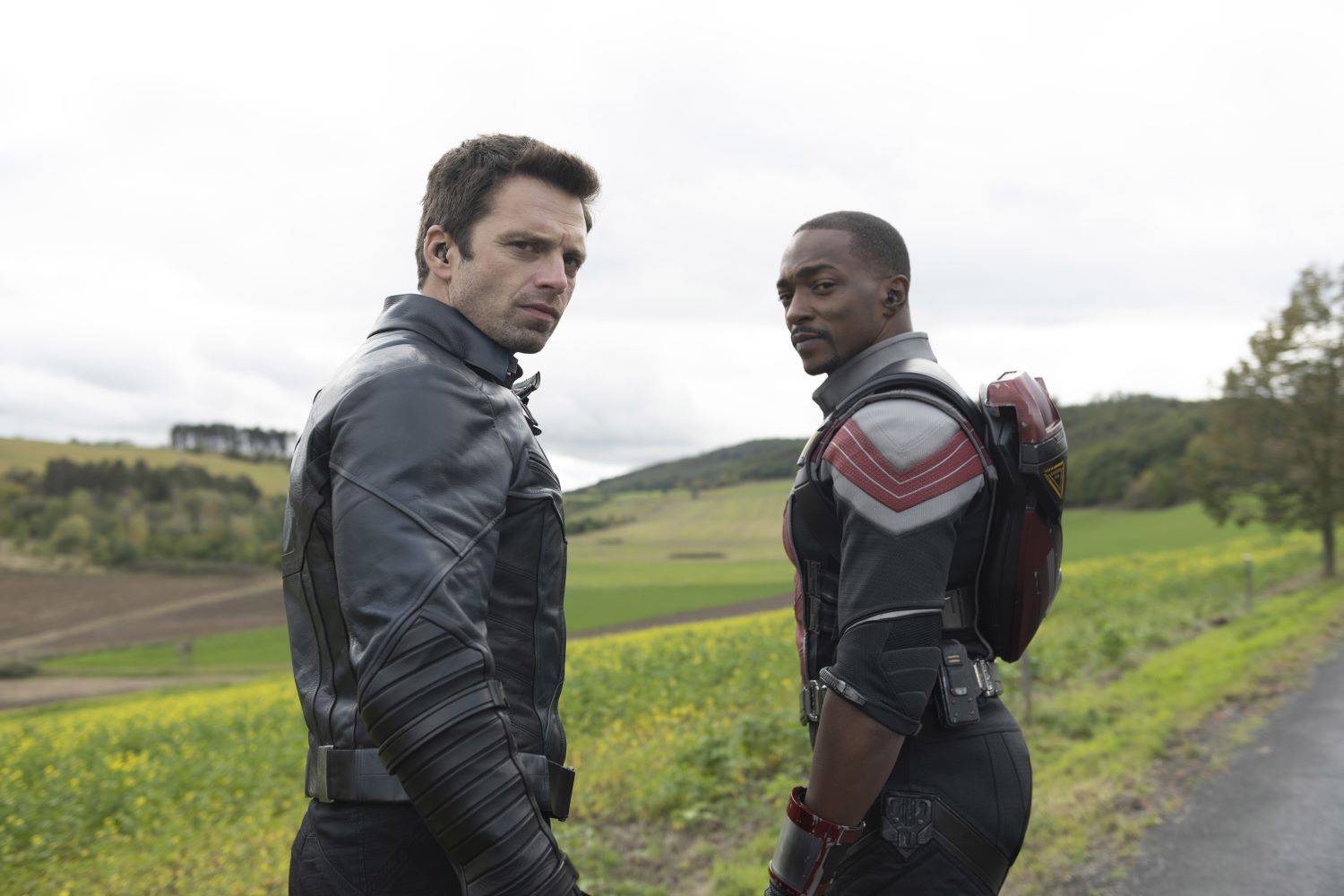 Disney claims 'The Falcon and the Winter Soldier' premiere was a big hit
The first episode of The Falcon and the Winter Soldier dropped on Disney+ on Friday, March 19. They didn't release any viewership numbers for the premiere. But according to Deadline, Disney is claiming it's the most-watched series premiere ever for their streaming service.
For its opening weekend — Friday, March 19 through Sunday, March 22 — Disney says that The Falcon premiere episode was their most-watched title overall on a global basis. The mouse house didn't provide any specific viewership details. They did mention that their top three weekend premieres so far have been The Falcon, WandaVision, and season 2 of Mandalorian.
How many viewers watched the new Disney+ series
Even though Disney wouldn't provide any specifics about their viewership numbers, SambaTV has provided some ratings details. They reported that 1.7 million households watched the premiere of The Falcon and the Winter Soldier for at least five minutes during its opening weekend.
SambaTV collects data from terrestrial TVs, and they report that the latest Marvel show had 759,000 households tune in on the very first day. Their numbers for WandaVision showed that Marvel's first Disney+ series drew 1.6 million viewers during its opening weekend. Including 655,000 on the first day (January 15). They also report that The Mandalorian's season 2 premiere drew one million viewers on day one.
One character creator has mixed feelings about 'The Falcon and The Winter Soldier'
Ahead of The Falcon and the Winter Soldier's premiere, the co-creator of the Winter Soldier — Ed Brubaker — revealed he had "mixed feelings" about the new Disney+ series.
"Today the FALCON AND WINTER SOLDIER show debuts on Disney+, which I sadly have very mixed feelings about," Brubaker explained in his newsletter. "I'm really happy for Sebastian Stan, who I think is both a great guy and the perfect Bucky/Winter Soldier, and I'm glad to see him getting more screen time finally. Also, Anthony Mackie is amazing as the Falcon."
Brubaker says that everyone he's met at Marvel Studios — all the way up to boss Kevin Feige — has been nothing but kind to him. However, Brubaker also pointed out that neither he nor his Winter Soldier co-creator Steve Epting haven't received much credit for their creation.
Nothing more than a 'thanks here or there'
Brubaker says that all he and Epting have gotten for creating Winter Soldier and his storyline is a "thanks here or there." He admits that over the years, that's become harder and harder to live with.
"I've even seen higher-ups on the publishing side try to take credit for my work a few times, which was pretty galling," Brubaker wrote. "So yeah, mixed feelings, and maybe it'll always be like that (but I sure hope not). Work-for-hire work is what it is, and I'm honestly thrilled to have co-created something that's become such a big part of pop culture."
Ed Brubaker will watch 'The Falcon and the Winter Soldier'
Brubaker says that one of the happiest times during his career in superhero comics was his character's "run on Cap." Even though he doesn't get much credit for creating the Winter Soldier, Brubaker says he has a great life as a writer. A huge reason for that is the fact that Captain America and the Winter Soldier has brought a lot of readers to his other work.
"But I also can't deny feeling a bit sick to my stomach sometimes when my inbox fills up with people wanting comments on the show," Brubaker admitted. "So… I'm sure I'll watch it, and you should too if you're a Marvel movie universe fan. But I'll probably be waiting a while to check it out myself. So please don't email me any spoilers, I guess, but go give Sebastian Stan lots of love wherever he is online."
The first episode of The Falcon and the Winter Soldier is available on Disney+. New episodes drop every Friday.