'Falcon and the Winter Soldier' Star Anthony Mackie Never Read Comic Books Growing Up, and Loved Destroying His Brother's
Anthony Mackie has impressed Marvel fans with his powerful performance in the franchise's newest limited series, The Falcon and the Winter Soldier. The show, which consisted of only six episodes, features the talented actor reprising his role as the Falcon in the days following the events of Avengers: Endgame.
Mackie has been a part of the Marvel cinematic universe since 2014, when he signed on for Captain America: Civil War. However, despite his current immersion in Marvel culture, many fans might be surprised to find out that Mackie never read comic books growing up. 
Anthony Mackie never read comic books growing up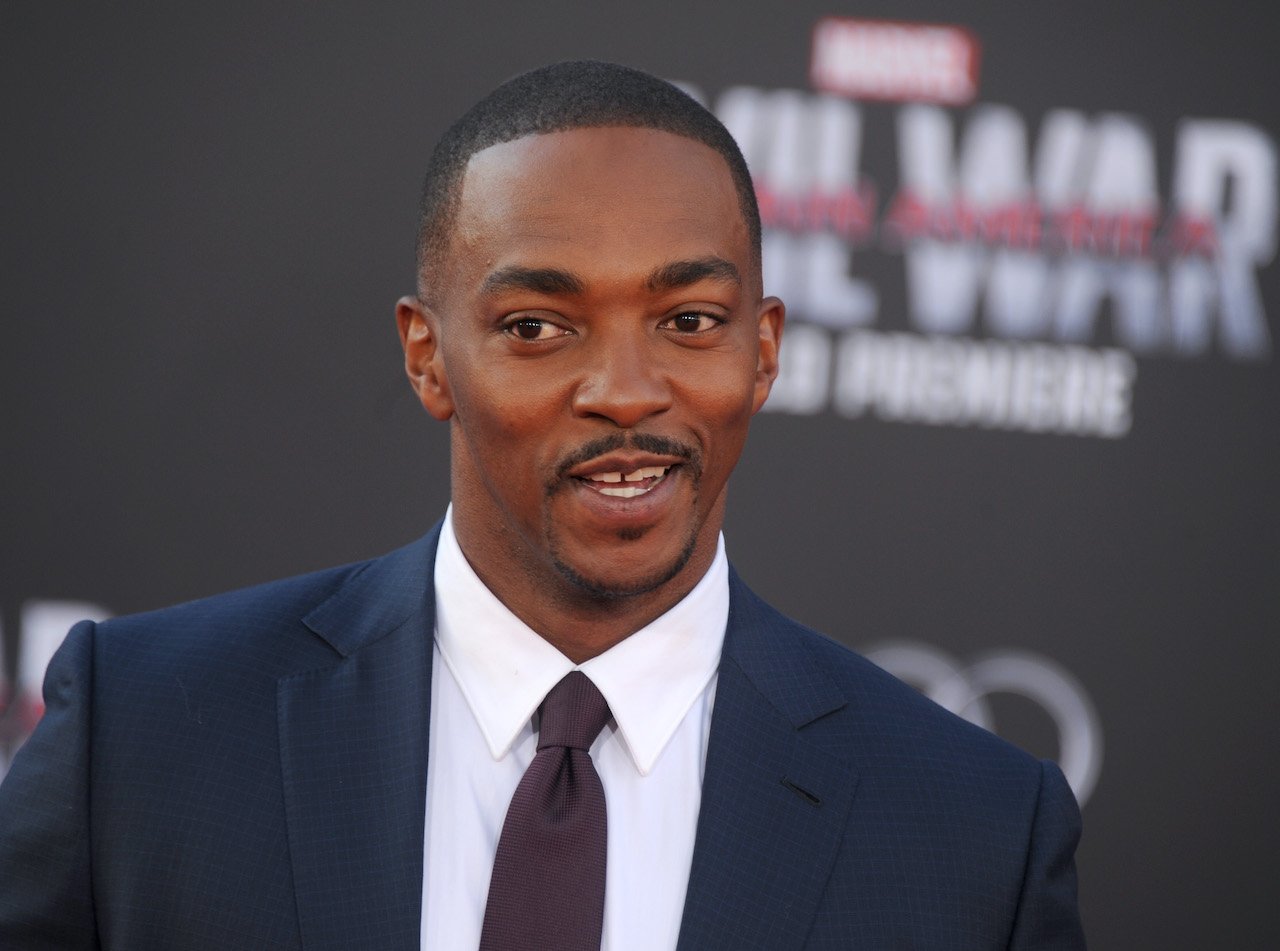 Mackie revealed the shocking truth during a 2020 interview with Vanity Fair. 
"I had no experience with comics, whatsoever," Mackie said. "I didn't read comic books, comic books weren't my thing."
He would destroy his brother's comic books for fun
Rather than reading comic books, Mackie spent a lot of time destroying them. He and his brother frequently got into fights after Mackie would tear them apart. 
"My brother had crates and crates of comic books, and he used to beat me up because I would rip his comic books up, and that was it," Mackie said. "So when I found out about the Falcon, when I got the opportunity to meet with Joe and Anthony Russo and Nate Moore…"
However, even though Mackie had no interest in comics as a kid, he always had an interest in playing a superhero as an actor. 
"When I started in this business, I told my agent at the time [that] I wanted to do a Western … And I wanted to be a superhero. Those were my two things. Other than that, it's free game." 
Playing a superhero has been one of his biggest accomplishments
Despite his lack of interest in comics growing up, Mackie says playing the Falcon has been one of his biggest career accomplishments. 
"It was monumental, the Falcon has been my Oscar," Mackie said. "I feel like there are few rewards that could justify a career, a body of work, the way Marvel has entrusted with me this character."
Mackie gets the most joy from knowing that his role inspires underrepresented communities in America. 
"Not just for the African American community, but just the veteran community in general. I think what that represents, not only to Marvel, but to America, is very important," Mackie said. "And I'm very honored to play that role." 
Marvel boss Kevin Feige wasn't into comics either
Believe it or not, Mackie is not the only Marvel employee who wasn't into comics growing up. Marvel President Kevin Feige also skipped out on comics as kid, instead going to the movies in his free time. 
"Comics were not high on there, actually," Feige said in a separate Vanity Fair interview. "It was the kind of movies based on comics—like [Richard] Donner's Superman. Later, when I was 16, Tim Burton's Batman came out. But also the Star Wars movies, the Star Trek movies, the Indiana Jones movies, the Back to the Future movies, the Amblin movies. They all could have been based on comics. Those were the types of movies I loved."
Clearly, you don't have to be a Marvel fan in order to find great success with the franchise.