Fall 2021 Anime – Which Shows Should You Watch?
Fall 2021 is officially here, and its arrival means more than cooler weather and pumpkin spice lattes. For anime fans, the new season brings new series to enjoy — and the return of a few old ones. From huge hits like One Piece and Boruto to returning fan-favorites like Lupin the 3rd and 86 Eighty-Six, there's plenty of anime to enjoy during the Fall 2021 season. That's not to mention the shows making their debuts, many of which are highly anticipated among viewers.
So, which anime series should you look out for as 2021 approaches its end?
The most popular anime arriving in fall 2021, according to MyAnimeList
According to MyAnimeList.net, Mushoku Tensei: Jobless Reincarnation Part 2 is the most anticipated anime arriving during the Fall 2021 season. The series is returning after its Winter 2021 run, which followed Rudeus, a man who is reincarnated in a fantasy setting. The anime's second season arrives on Oct. 4, and it will see Rudeus embarking on new adventures, likely drawn straight from the light novels that inspired the show.
Komi Can't Communicate is also making its debut during the Fall 2021 season, and it's among the biggest anime series to do so. With an Oct. 7 release date, Komi Can't Communicate will follow the titular Shouko Komi, who struggles to form relationships with others despite her popularity.
Platinum End and Blue Period are also drawing attention ahead of their Fall 2021 release dates, and both anime offer intriguing — if very different — premises. From the same minds behind Death Note, Platinum End follows a boy named Mirai Kakehashi who finds himself faced with extraordinary powers and an opportunity to become the new god of his world. Of course, he'll need to compete with 12 other people to do it. Arriving on Oct. 8, Platinum End promises both action and excitement.
Blue Period offers a less fantastical story, but one equally as compelling. Based on the manga series by Tsubasa Yamaguchi, Blue Period tells the story of Yatora Yaguchi, a second-year student who becomes increasingly interested in art. The anime sees him exploring his passion and attempting to gain his parents' support in the process.
Other new anime series arriving in Fall 2021 include Crunchyroll originals Fena: Pirate Princess, Blade Runner: Black Lotus, and High Guardian Spice.
What series are returning during the fall 2021 season?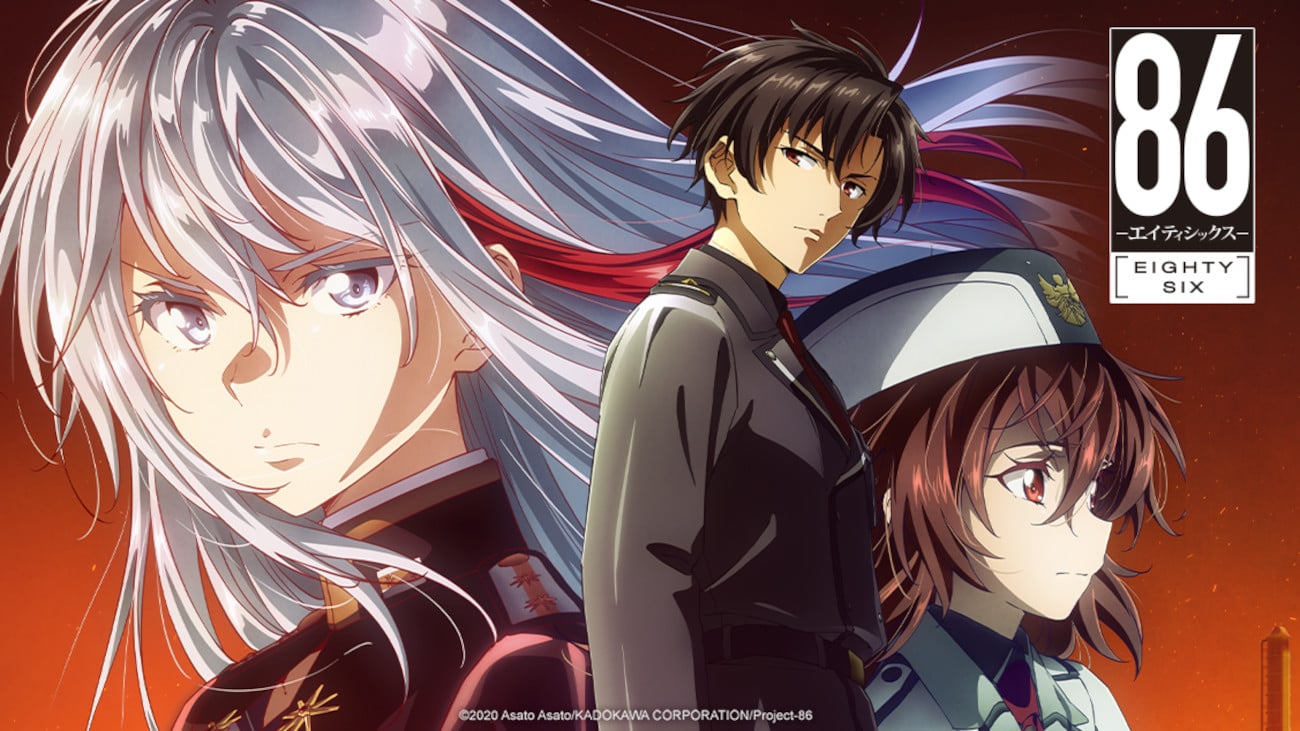 Mushoku Tensei: Jobless Reincarnation Part 2 may be the most anticipated anime returning during the Fall 2021 season, but it's far from the only one making a comeback.
86 Eighty-Six is another top series on MyAnimeList, and its simulcast is heading to Crunchyroll starting in October. Although the second installment of this anime doesn't have an official release date yet, it's one fans are eagerly awaiting. Season 1 introduced a fictional war being waged by the Republic of San Magnolia, leaving viewers with an intriguing premise and high stakes to take into season 2.
Lupin the 3rd Part 6 premieres on Oct. 10, and it will see its title character going head to head with Sherlock Holmes. Lupin finds himself dealing with accusations of murder during Part 6, all while seeking something of value hidden by an organization called The Raven. The thief has his hands full in the new episodes, and that means plenty of excitement for viewers.
Boruto: Naruto Next Generations and One Piece also continue their runs through the Fall 2021 season. Boruto's quest to become a powerful ninja, much like his father did in Naruto, will unravel further this fall. Meanwhile, One Piece's Wano arc will make its way to the small screen.
Other returning anime series on Crunchyroll's Fall 2021 lineup include:
Case Closed
Kiyo in Kyoto: From the Maiko House
The aquatope on white sand
The Great Jahy Will Not Be Defeated!
Tropical-Rouge! Pretty Cure
Where to stream this season's top anime series
Those hoping to catch some of the biggest Fall 2021 anime series as they come out can find the majority of them on streaming sites like Crunchyroll and Funimation. Both offer simulcast for certain series, and both feature catalogs with a mix of exclusive content and anime classics.
Of course, many anime series later come to streaming sites like Netflix and Hulu as well. Sometimes, Hulu even gets new episodes as a season is still airing. However, Netflix subscribers typically need to wait until the season is through before new anime episodes arrive on the platform.
To see if the series you're interested in is available to watch on Crunchyroll, check out the company's full Fall 2021 lineup here.