The Famed Artists Taylor Swift Calls 'Faraway Mentors' Featured on Her Women's History Month Playlist
Since her latest album, Lover, was released in August 2019, no one is expecting new music from Taylor Swift right now. But the Grammy-winning singer-songwriter has taken the time to curate a couple of playlists for her fans, known as Swifties. And her latest is something else.
In honor of the end of Women's History Month, Swift created a substantial Spotify playlist, comprised of "songs and artists who made music that became the soundtrack to [her] life for a time." She called the artists her "faraway mentors," promising "nostalgic comfort vibes" for listeners. Here's a look at who made the cut.
The country singers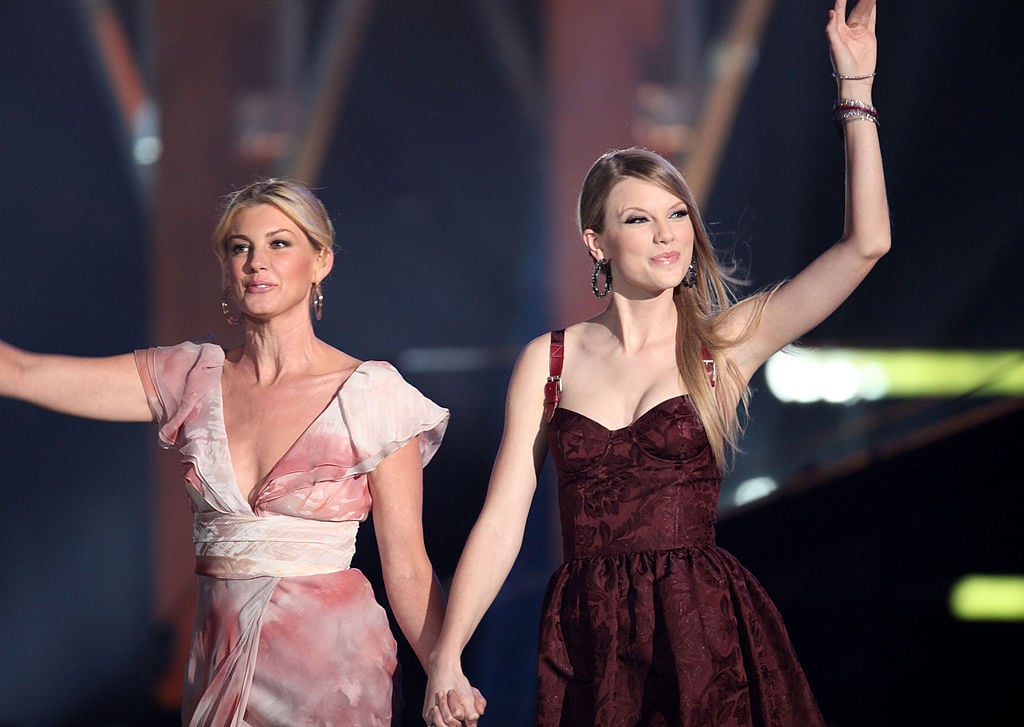 Give her start in country, it's no surprise that she included a few of the biggest names in the genre on this list. Sheryl Crow's "If It Makes You Happy" and Faith Hill's "This Kiss" are featured, as is Shania Twain's "You're Still the One."
Though she's not strictly considered a country musician, a couple of Jewel's big hits are on the list, from "Hands" to "You Were Meant For Me." Miranda Lambert's "Greyhound Bound for Nowhere" and LeeAnn Rimes' "D*mn" are there, as well.
The girl groups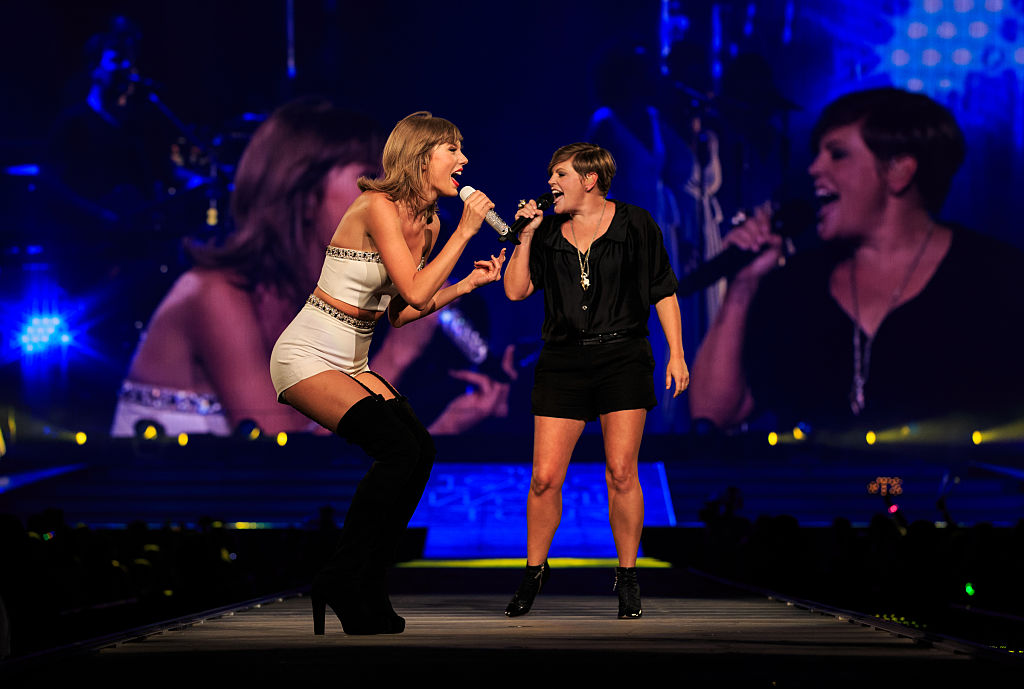 Before she worked with them on her Lover track "Soon You'll Get Better," Swift looked up to the Dixie Chicks. So naturally, they're included here. The title song from their 1998 album White Open Spaces scored a place on the list, as did "Not Ready to Make Nice," and "Easy Silence." And TLC's bop "Unpretty" earned a spot.
Not every group was entirely female, though. Irish siblings The Corrs features three sisters and one brother, and their song "Breathless" made the cut. 4 Non Blondes (whose hit "What's Up?" is on the list) had a male members, while Sixpence None the Richer has multiple.
The pop stars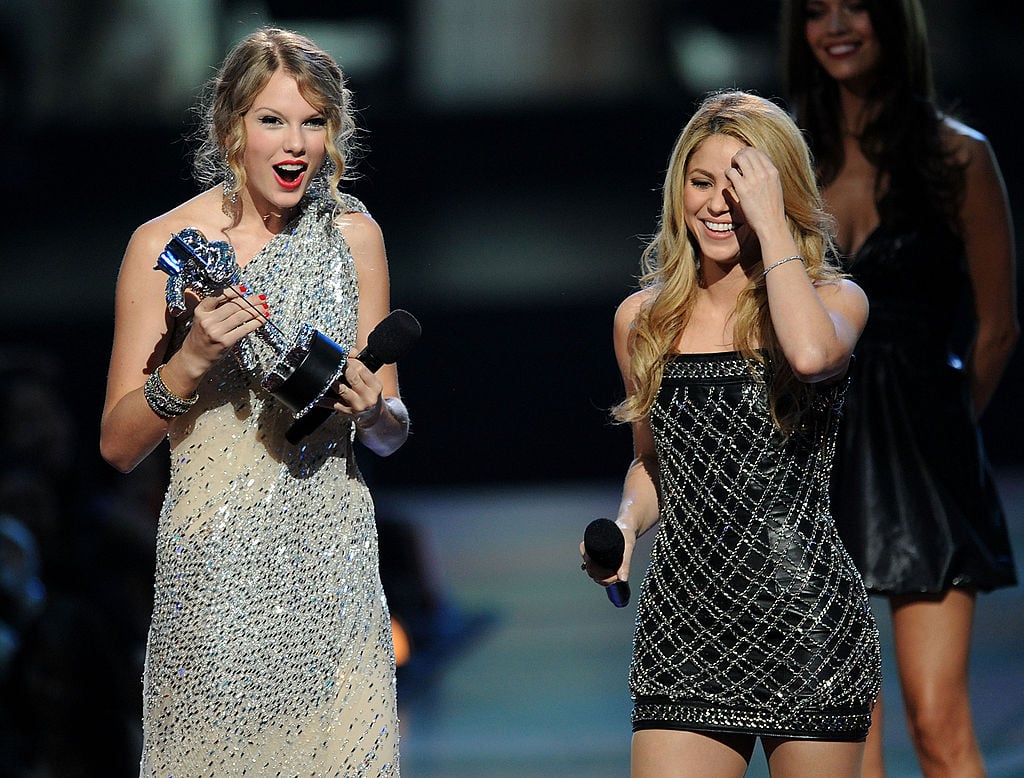 Michelle Branch's hit "All You Wanted" is featured. Rather than her debut hit, which she is best known for, Swift included Vanessa Carlton's "Pretty Baby." Pop princess Mandy Moore makes an appearance with a lesser known track from her second album, "The Way to My Heart."
Kelly Clarkson, who Swift worked with on The Voice in 2019, made the cut with her song "Just Missed the Train." And don't forget JoJo's "Too Little Too Late" (the 2018 version, surprisingly). Shakira, who, you may forgotten, handed Swift her MTV VMA on that infamous night in 2009, is represented by her song "Underneath Your Clothes."
The rock gods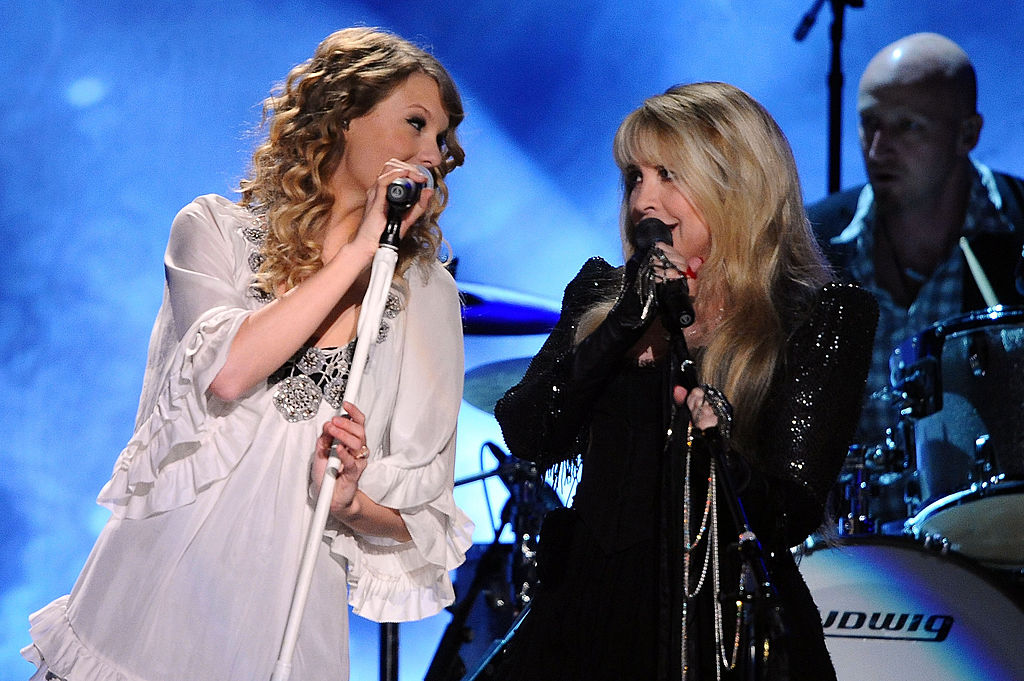 The rebellious anthem that is Meredith Brooks' "B*tch" is featured. Stevie Nicks makes an appearance with "Leather and Lace." Indie rocker Liz Phair's 2003 hit "Why Can't I?" is among the first tracks, followed by the '90s anthem "Torn" as recorded by Natalie Imbruglia off her debut album.
Speaking of anthems, Dido's 2003 single "White Flag" was a beacon of the times. Carole King's "I Feel the Earth Move" is still legendary. And who can forget Carly Simon's "You're so Vain," a song that millennials and Gen-Xers alike can bond over. It's truly an inspiring list.