'Family Feud': Dolly Parton Was Almost the Host of the Game Show But She Ultimately Rejected the Offer
Is there anything Dolly Parton can't do? Her singing is phenomenal. Her charismatic acting has captured the hearts of viewers across generations. Her iconic style has inspired millions. Her upbringing in rural Tennessee has become a global tourist attraction. Her charity work provides free books for kids across the country.
Seriously, Dolly Parton is a national treasure, and her impressive body of work is one of the few things that seems to unite people in an otherwise disparate country. It turns out that she was also almost the host of the famous game show Family Feud, but she ultimately decided to take her talents to other projects.
Dolly Parton has an inspirational story
RELATED: Dolly Parton 'Almost Had a Heart Attack' When She Heard Whitney Houston's 'I Will Always Love You'
Born in 1946 in Locust Ridge, Tennessee, Parton has embraced her cultural upbringing in rural Appalachia. Her childhood was marked by poverty, a fact that she brought forward in many of her most famous songs.
Parton started performing for her church at a very young age, and by the time she was a teenager, she had made her way to the Grand Ole Opry stage. When she finished high school, she headed to Nashville to try to make it big in the entertainment world — and she succeeded far better than anyone could have ever guessed.
She partnered with Porter Wagoner on The Porter Wagoner Show, and the pair very famously produced several country music duets. Eventually, Parton wanted to step out of Wagoner's shadow and create her own persona, which caused tension between the former friends.
It was from this experience that her hit song "I Will Always Love You" was created. By the late 1970s, Parton had crossed over into the pop charts, opening new doors as she steadily rose to success.
Dolly Parton moved from music to acting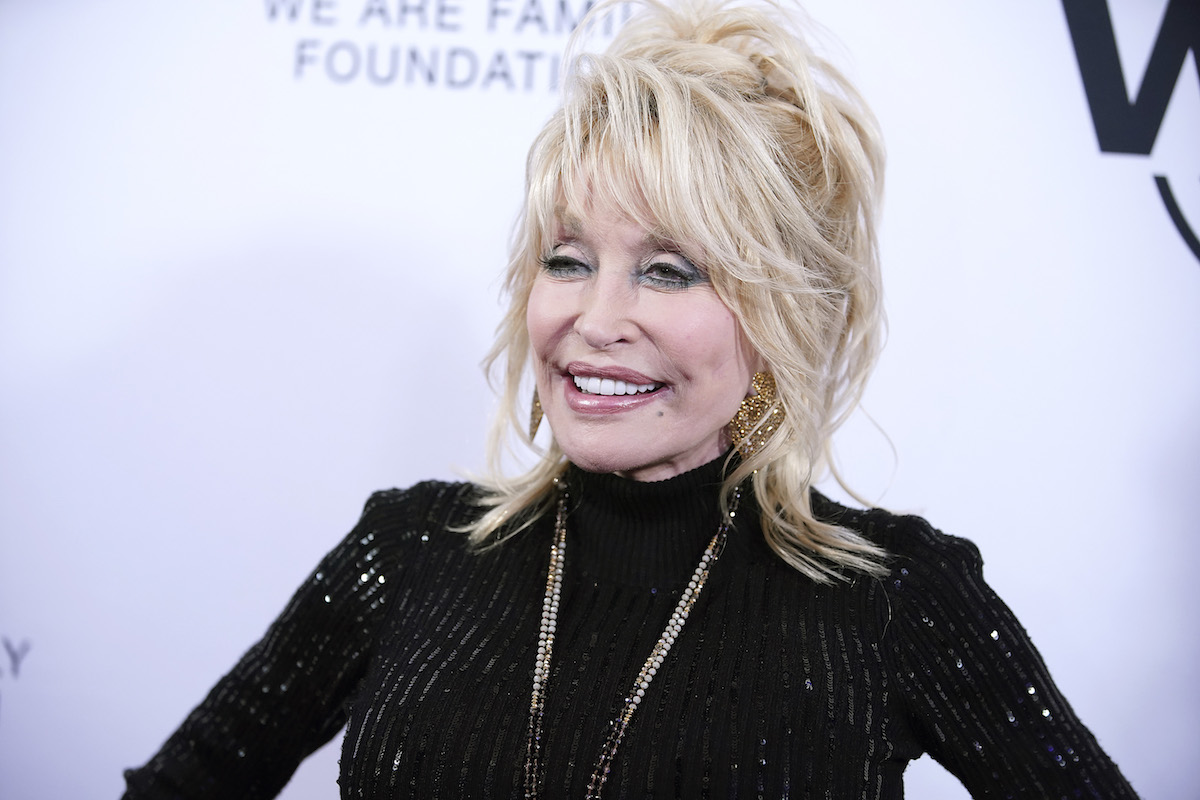 Not content to rise to the top in just one form of entertainment, Parton next set her sights on the acting world.
In the 1980s, she appeared in iconic films including 9 to 5 and The Best Little Whorehouse in Texas. Through these experiences, Parton showcased how her sense of humor, unbelievable singing voice, lyrical talent, and iconic sense of style all blended together to create a larger-than-life persona that transcended any one entertainment experience.
She was able to translate her growing success into the opening of her own amusement park. Dollywood opened in 1986 and remains a popular and well-loved travel destination to this day. The star has continued to croon her way into fans' hearts and even created a Netflix series of short films based on some of her most heartwarming and heart-wrenching songs.
It's clear that Parton's reach will go down in history as one of the longest and most successful entertainment stories in the business.
Dolly Parton turned down hosting 'Family Feud'
In 1998, Family Feud was on the lookout for a new host. The show's previous host, Ray Combs, had met a tragic end in 1996 when he died by suicide while in a medical center under observation for depression. The show had a hiatus during the tragic aftermath, but when it was ready to return, the creators knew it needed someone fun and full of personality at the helm.
Rumor has it that Parton was offered the chance to fill the role. She undoubtedly would have brought charm and personality to the position, and her quick-witted quips would have added excellent color commentary to the show that often features jokes at the participants' expense.
Parton, however, turned down the job. Louie Anderson ended up filling the role beginning in 1998, and he remained host until 2002. A few short-lived hosts took over the show after him until Steve Harvey, who currently holds the position, took over in 2010.