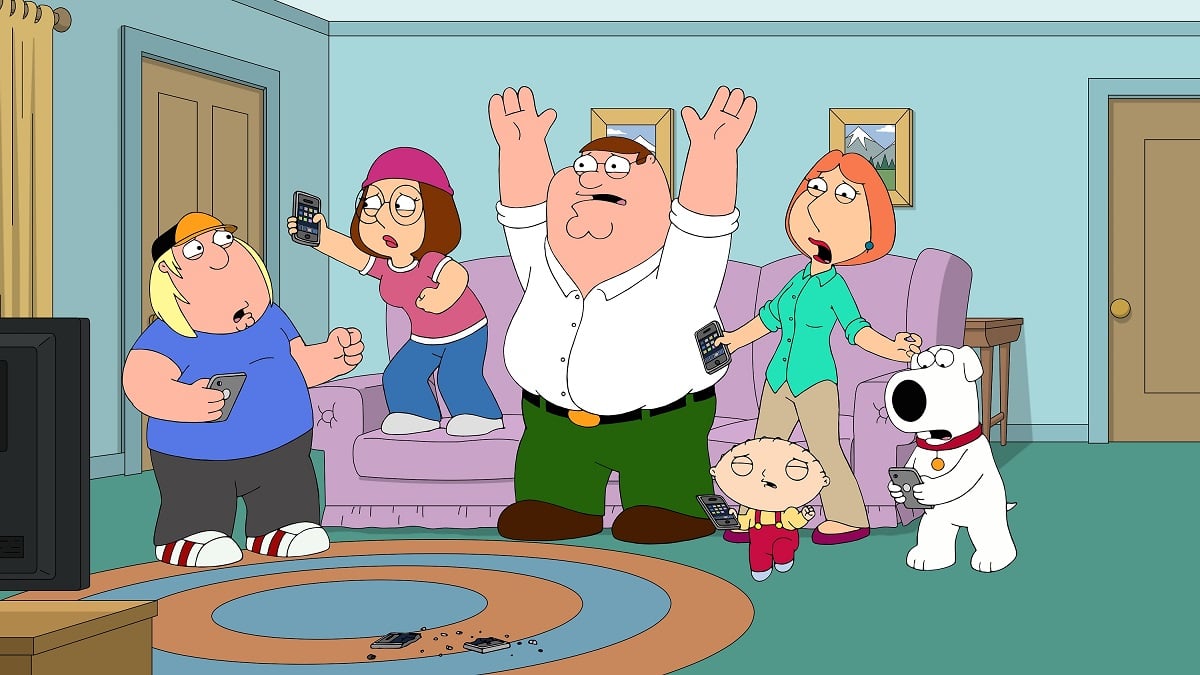 'Family Guy' Reportedly Dropped From Adult Swim Lineup
'Family Guy' has become a central part of the Adult Swim lineup on the Cartoon Network. However, viewers may no longer be able to watch reruns during the network's late night block. According to reports, 'Family Guy' is being dropped from the Adult Swim lineup.
Adult Swim has become a main staple of the Cartoon Network. The late-night block features adult-themed cartoons for mature audiences. Every evening from 8 p.m. to 6 p.m., viewers can watch original TV shows such as Rick and Morty and reruns of animated series like American Dad. As the fall season begins, changes are underway for the Adult Swim lineup, including removing Family Guy.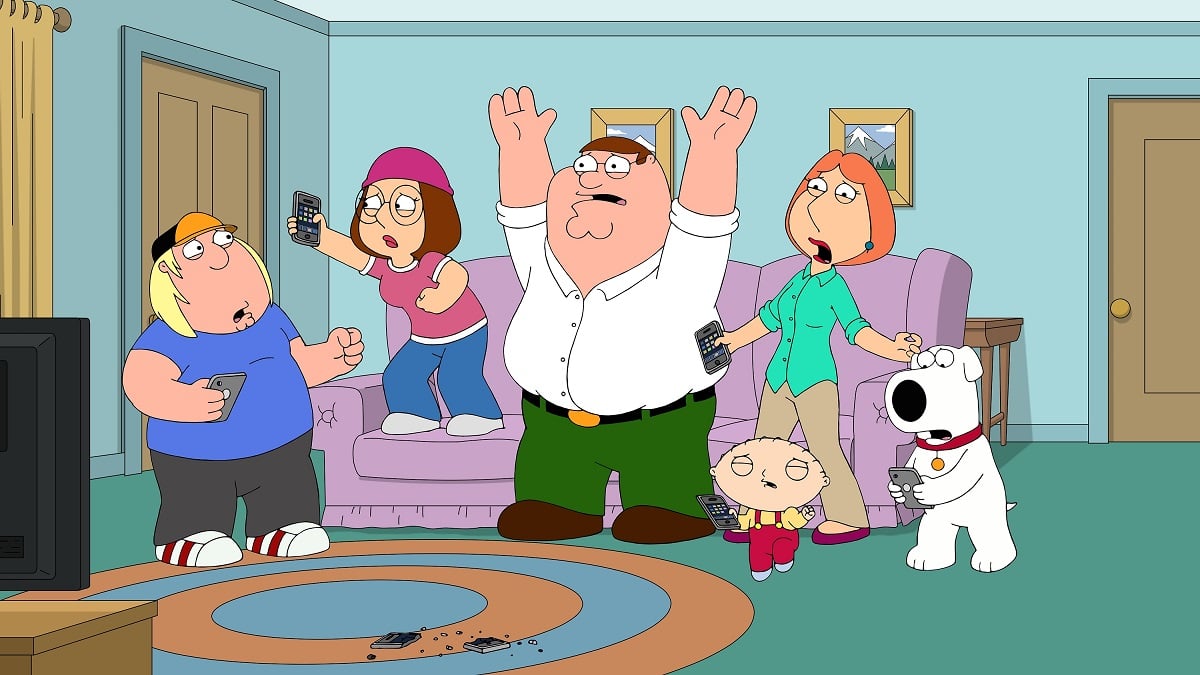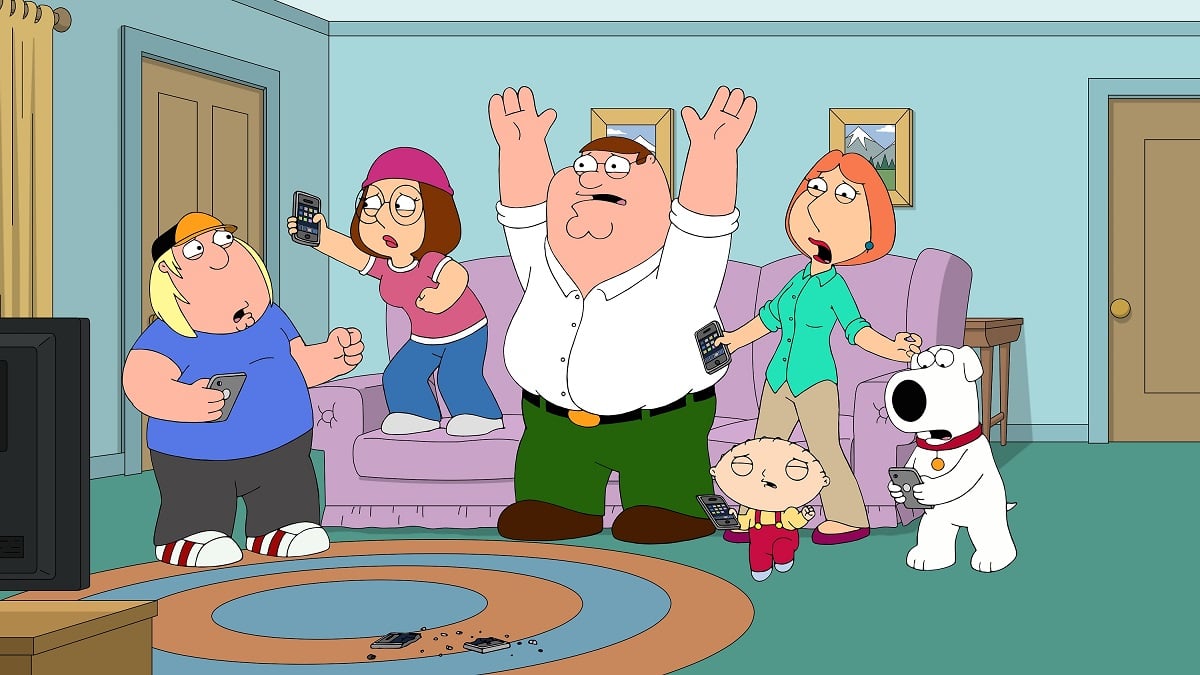 'Family Guy' reportedly dropped from Adult Swim lineup
Family Guy is a series that's become synonymous with Adult Swim. For 18 years, the Seth MacFarlane animated show has been a top feature on the Cartoon Network. However, viewers may soon say goodbye to Peter Griffin and co.
According to Comicbook.com, Adult Swim is reportedly dropping Family Guy from its lineup. A Twitter user broke the news by listing Sept. 18 as the final night on the cable network. Although no official announcement has been made, this doesn't look good for Adult Swim fans.
Adult Swim helped get 'Family Guy' revived by Fox
A huge part of Family Guy's success can be credited to Adult Swim. Originally the show aired on Fox from 1999 to 2002. Shortly after the Fox cancellation, Adult Swim began airing reruns of the sitcom in 2003. The series quickly caught the attention of viewers and scored high ratings. As the show's popularity grew, it attracted the attention of Fox executives.
After seeing Family Guy's success on Adult Swim, Fox decided to revive the show, and its fourth season premiered in May 2005. Today it remains one of Fox's top series and part of its Sunday Animation Domination lineup with The Simpsons and Bob's Burgers. The show's 20th season is set to premiere on Sept. 26.
Why is 'Family Guy' being dropped from Adult Swim?
News of Family Guy being dropped is a shock, given its history with the network. As for why it's being removed, well, that's unknown. According to ComicBook.com, the removal may have something to do with the Fox and Disney deal.
Aside from Adult Swim, FXX and Freeform also have syndication rights to Family Guy. However, those networks reruns consist of episodes from the show's newer seasons. With Family Guy ending soon on Adult Swim, FXX and Freeform will undoubtedly pick up the broadcasting rights for the show's previous seasons. So that will be good news for fans who still want their Family Guy fix.