'Family Guy': Seth MacFarlane Regrets Hurting Adrien Brody's Feelings With This Joke
'Family Guy' creator Seth MacFarlane remembers one joke the show made about Adrien Brody which did not go over well with the Oscar-winner.
Any celebrity or pop culture character is fair game on the Fox animated comedy Family Guy. They've lambasted everyone from Randy Newman to Kool-Aid Man, James Woods (who played himself) to Pac-Man. Family Guy creator Seth MacFarlane had second thoughts about an Adrien Brody joke when he actually met Adrien Brody.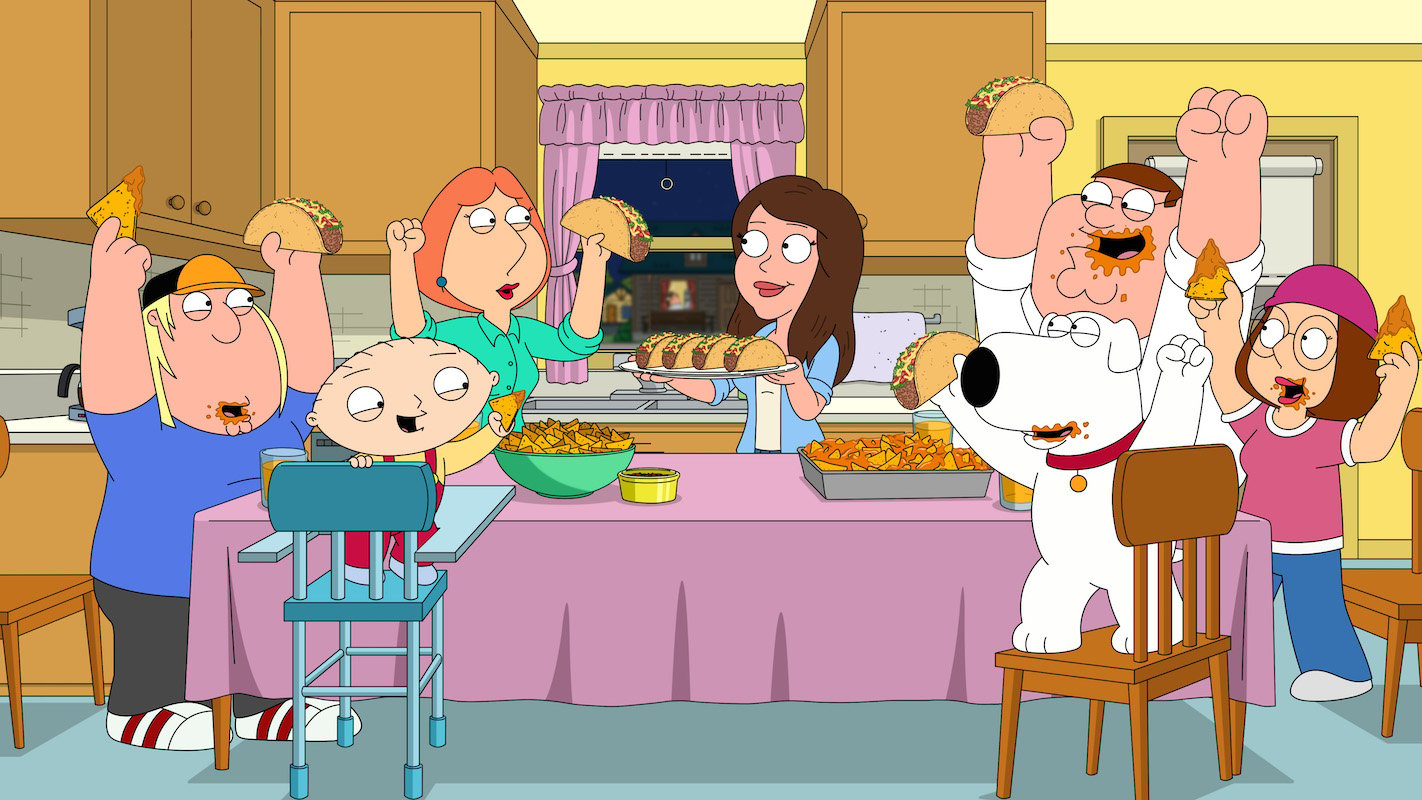 MacFarlane was a guest on Rob Lowe's Literally! Podcast on June 1. Lowe was a good sport about the Family Guy joke "gay or straight" when Stewie is surprised that Lowe is not gay. But Lowe wanted to know who wasn't a good sport, and MacFarlane told the Brody story. 
Adrien Brody was a joke in this 'Family Guy' episode 
The Family Guy Season 9 episode "And Then There Were Fewer" was an Agatha Christie riff. It ends on an Adrien Brody joke, which MacFarlane now admits may have crossed a line. 
"There was a gag, admittedly a very mean gag, where I guess it was in our Agatha Christie episode and they find the killer, who turns out to be Tom Tucker the newsman," MacFarlane said on Literally!. "He punches the cop who catches him, which is Joe Swanson, and he says, 'Just for that, when the movie of this story comes out I'm going to make sure Adrien Brody plays you.' And Tom Tucker goes, "Oh, I guess that means you don't want anybody to see it.'"
Seth MacFarlane met Adrien Brody face to face after that 'Family Guy' aired
"And Then There Were Fewer" aired Sept. 26, 2010. Brody had already won his Oscar for The Pianist six years earlier. He'd been in blockbusters King Kong and Predators, plus other movies of which MacFarlane was a fan. MacFarlane and Brody both travel in Hollywood circles, so they wound up at the same event after that Family Guy episode aired. 
"However, I had just seen the movie Splice," MacFarlane said. "I ran into him at a party and had just seen the movie Splice and I thought it was great. I thought he was great, I think he's a terrific actor. That's the irony, I actually am a fan. And I said, 'Hey, sorry about that gag we did. I hope there's no hard feelings.'"
Adrien Brody had hard feelings
MacFarlane could tell he might not be able to smooth this one over. Family Guy may have burned his bridge with Brody like Brody burned his with Saturday Night Live.
"It was very clear that there were maybe some hard feelings," MacFarlane said. "A little bit frosty but that's a gentle [consequence]. I can't think of anything worse than that. Again, I felt a little badly because I am a fan of his work."
That was already 12 years ago. MacFarlane still hopes Brody has cooled off. Plus, MacFarlane is open to casting him, so if Brody is reading this, have your people call MacFarlane's people.
"I would still work with Adrien Brody any day of the week," MacFarlane said. "I think he's fabulous. Talented guy."