'Family Karma': Amrit Kapai's Boyfriend Nicholas Kouchoukos Was Physically Attacked After Proposal Episode Aired
Nicholas Kouchoukos from Family Karma was physically attacked as he and his fiancé Amrit Kapai celebrated their proposal episode airing on Bravo. Kapai posted about the incident on his Instagram story: "Tonight after our proposal watch party, Nicholas was walking down the street in Boystown to meet me," he wrote. "A man got out of his car and punched Nicholas in his face. I have been so clueless. This is not OK. We do not feel safe. In the #Northhalsted neighborhood. I will not stay silent."
'Family Karma' cast members shared Amrit Kapai's post 'This is not OK'
Anisha Ramakrishna posted Kapai's story on her Instagram. She added, "This is not ok." Bali Chainani also shared the post. She wrote, "What should have been a long night of celebrating love, ended in hate and fear.
I'm so sorry @njkouchoukos @amritkapai – NO ONE deserves this! Love you both and sending you love and light! Remember, you are #brahma."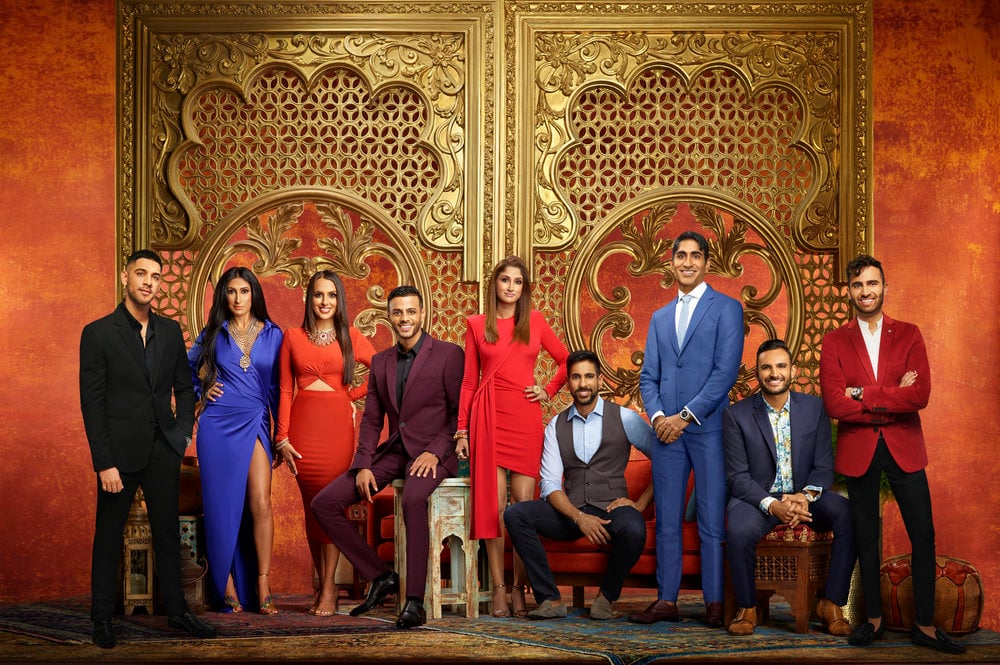 Chainani also shared Kapai's post on her Instagram story adding, "WTF, no one deserves such hate!! This is horrifying." Fans also reacted. "Oh no!!!!! this isn't okay. Let ppl live their lives….why does it bother them so much….get ur life in order…punching him or anyone is not right!" a person commented on Chainani's post.
Another person added, "I am so sorry for Nicholas he seems to be the sweetest human ever my heart goes out to you Nick. Praying we all can get along."
Amrit Kapai was excited about the 'Family Karma' evening watch party
Earlier that night, Kapai and Kouchoukos (and their pup Theo) happily shared a video from the limo taking them to their watch party. "We are getting ready for tonight's episode of Family Karma," Kapai said. "It is a huge one! We are so excited! We're gonna have a special night. He's joining us too." Kapai panned the camera to Theo. "Theo say hi! Watch the episode. See you soon."
Kapai then shared another video leading Theo from the limousine. He looks carefree and happy. In another video, Kapai showed a packed viewing party of friends who sipped champagne in anticipation of the episode.
'Family Karma' captured the emotional proposal
The proposal came after a heartwrenching episode where Kapai came out to his grandmother and told her he planned to marry Kouchoukos. Bravo's Andy Cohen referred to the episode as groundbreaking. "Tonight's #FamilyKarma is one of the most powerful episodes of anything to air on Bravo. Incredible. #puddleoftears," he tweeted.
Kapai admitted he was nervous to propose, which he chose to do on a yacht in Miami. He invited some of the Family Karma cast and then popped the question. "So I don't tell you nearly enough that I love you," he told Kouchoukos in the episode. "You're everything I need, and I've known for a while now that I can't do life without you. You're a good person, and you're gonna be such a good father. Remember when we first started dating, you told me you needed to protect your heart, and I said you don't have to worry about that because I'm gonna protect it. I made that promise to you. Well, I want to renew that promise for the rest of my life, to protect your heart."