'Family Karma': Brian Benni Shares the Scary Reason Why He Had His BMW Blessed
Dharma Benni from Family Karma has very good reason to want her son's car blessed. In a recent episode, Dharma and her son Brian bring his new BMW to be blessed by an Indian priest.
The go through a ritual that includes blessing the driver and the car itself. Brian stumbles his way through the ceremony as he doesn't seem to be familiar with the ritual. "You buy a new car and you always have to bless the car to protect the vehicle from all this exterior danger," Dharma explains in a confessional.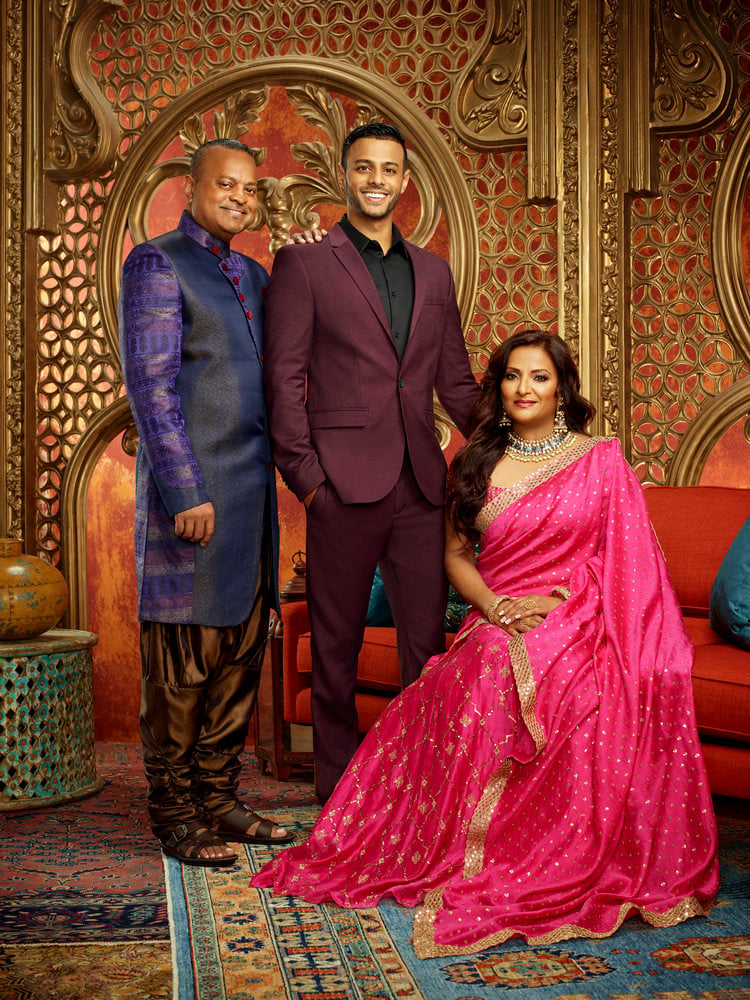 At one point the priest places limes underneath the vehicle's wheels. He instructs Brian to drive over the limes. "So you're gonna crush the lime," Dharma tells her son. "It takes away the evil." Although the ceremony is light and actually quite funny, the reason behind it is extremely serious for the family.
Brian shares why this blessing is important
Brian recently tweeted a photo behind the "reason" for the blessing. "Reason why I got the new Car/ blessed it per Momma Benni," he shared on Twitter along with a photo. The photo shows a smashed vehicle, from what looks to be a head-on collision. The front end of the car is bashed and glass and metal cover the road.
Cast member and close friend Amrit Kapai responded, "Oh no!!" The photo is shocking and it appears that the vehicle sustained significant damage. Thankfully Brian was fine. A viewer wrote, "Oh geez. I hope you are ok?"
Brian explained, "Yea I'm good, it was a freak accident…I'm a phenomenal driver btw call me Dom Toretto."
This was his first car
Cast member and close friend Monica Vaswani recalled the incident. "This was so bad," she remembered. Adding, "RIP to your first car." Brian had even nicknamed the vehicle too. "RIP to Lexie," he wrote about the damaged Lexus he was driving.
Vaswani then joked, "But.. the interior of this car was destroyed at FSU before the accident," Brian agreed and added, "Yea @FSU_Barstool got the best of me." A friend shared his memory of Brian's car. "I remember when this Lexus ran out of gas in Tally lol."
Another Twitter follower joked, "Next time use bigger limes."
Maybe everyone should bless their cars
Thankfully, Brian can make light of the situation. However, blessing your vehicle, especially in South Florida may be a good idea. Miami drivers were cited as among the worst in the nation.
One reason is that Miami drivers are seriously stressed out, Miami New Times reports. "For the past eight years, Miamians have ranked as one of the most stressed-out populations in America. And being trapped in an overpopulated city without adequate public transportation doesn't help. Metrorail sucks so bad it's referred to as 'Metrofail,' and somehow we still haven't figured out a way to build a train across the bay to South Beach."
The Benni family lives a little further north in Broward County. But is driving in Broward any safer? Not really. A few cities in Broward made the top 20 most dangerous cities for drivers. They include Hollywood and Fort Lauderdale.
Family Karma airs Sunday night at 9 p.m. / 8 p.m. Central on Bravo.