'Family Karma': Dillion Patel Says He Never Called Vishal Parvani 'Gay,' Says 'His Response of Violence Is Absolutely Disgusting'
Dillion Patel from Family Karma may not have confronted Vishal Parvani on the show, but wanted to set the record straight about exactly what he said about Parvani during the season 2 opening episode.
During the episode, Parvani was frustrated when he found out that Patel was talking smack about him behind his back. Parvani said he heard Patel referred to him as gay and made crude comments about his sexuality. When Parvani confronted Patel, he said, "I'm gonna put your f**king face in the ground" if he ever talked about him like that behind his back again. Patel initially giggled, but nervously.
But later Patel was clearly stunned and upset. When the cast gathered at Brian Benni's birthday party, older brother Shaan Patel confronted Paravni. Of course, this became a messy situation with friends taking sides and no resolution in sight.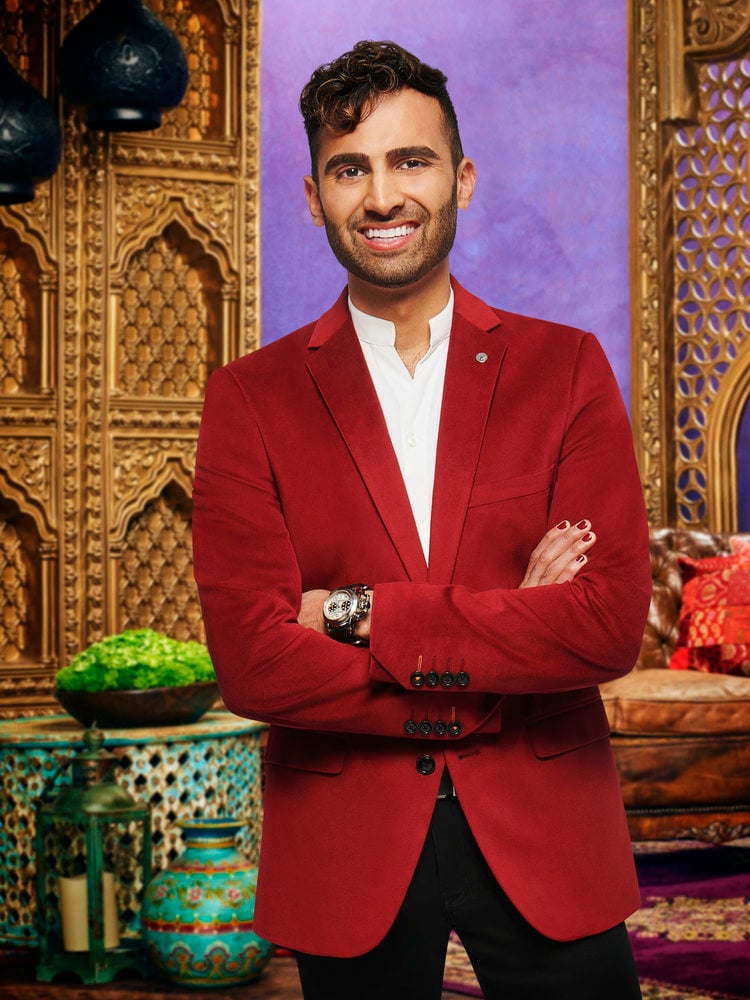 Dillon Patel says he never called Vishal Parvani 'gay'
Patel, who is a gay man, took to Twitter and insisted he never referred to Parvani as being gay. "I never called @vishal_parvani gay," he tweeted. "I never said he s**ks d*ck." Adding, "I did joke that he was on the Kinsey Scale (which LITERALLY includes straight people). Regardless, his response of violence is absolutely disgusting."
Viewer opinions were divided. Some fans thought Patel was in the wrong to make the comments in the first place. Others thought Parvani was out of line with his response. "You shouldn't say terrible things if you can't stand the repercussions," one person replied in the thread. "Your family are a terrible addition and it ruined the show. Your lack of remorse is astounding. How else was Vishal going to stop you? Why attack him in the first place?"
RELATED: 'Family Karma': Brian Benni and Monica Vaswani Describe Season 2 as 'Courageous' and 'Vulnerable' (Exclusive)
Another person tweeted, "Nothing says happy #PrideMonth like threatening to smash someone's face into the ground," which Patel retweeted. However, during the episode, Parvani insisted that Patel was like family and a little brother to the group. He said he had nothing but love for him, but felt the need to "teach him a lesson" by issuing the warning.
Dillon Patel later shaded Amrit Kapai for defending Vishal Parvani on 'Family Karma'
Patel went further during the episode to shade Parvani. "The Richter Scale measures earthquakes," he wrote in response to Parvani's remark: "You called me gay and you compared to me a Richter scale of gayness."  Patel added in his tweet, "The Kinsey Scale measures sexuality (including heterosexuality). @vishal_parvani doesn't even know what he's mad about."
He then addressed Parvani's best friend Amrit Kapai's support for him when the encounter got heated. The argument came to a head during Benni's birthday party. Everyone, especially Parvani had been drinking heavily and that's when Shaan Patel decided to confront Parvani. Kapai saw the confrontation and jumped in to support Parvani.
RELATED: Family Karma Mic Drop: Anisha Ramakrishna Jokes to Her Mom That the Doctor Is the 'First Man to Touch Me in Years'
"Vishal could say the earth was flat… and Amrit would feverishly support him," Patel wrote. So where does the cast go from here?
Family Karma is on Wednesday at 9/8c on Bravo.