'Family Karma': Does Amrit Kapai Think Boyfriend Nicholas Kouchoukos Will Move to Miami Someday?
Like best friend Vishal Parvani, Amrit Kapai from Family Karma is also in a long-distance relationship.
Parvani, who is an attorney, was living and working in Chicago when his firm asked him to open an office in South Florida. Although he jumped at the opportunity, he also knew he'd be leaving behind boyfriend Nicholas Kouchoukos.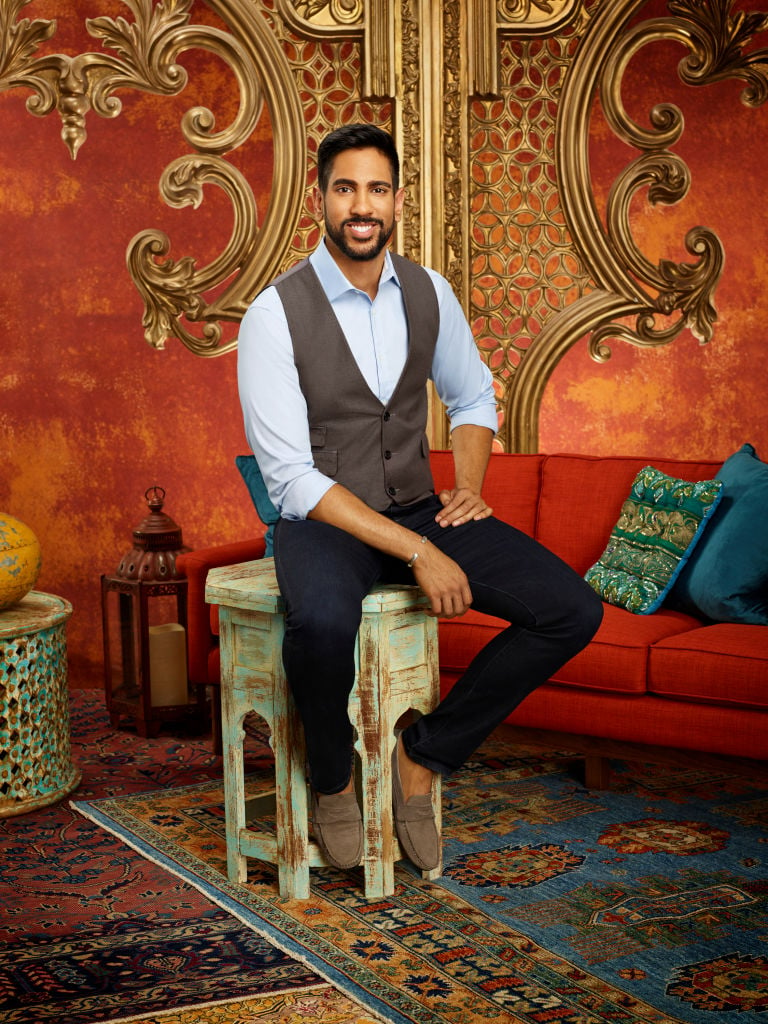 Kapai said he left two loves in the Midwest as he told Showbiz Cheat Sheet he loved living in the Windy City. But he immediately dove into building the Miami office, while staying with his parents. He's been managing a long-distance relationship thus far but does he foresee Kouchoukos ever moving from Chicago to South Florida?
The couple maintains a long-distance relationship
Kapai told Showbiz Cheat Sheet that he and Kouchoukos are trying to make it work from a distance. "[Kouchoukos] is still in Chicago," he said during the Family Karma red carpet premier. "It's hard, it's long-distance. But I split my time because my main office in Chicago. So I go back and forth. I see him a decent amount."
While the arrangement currently works for the couple, would Kouchoukos consider becoming a South Floridian? "I think he's waiting for me to ask the big question before he makes a permanent move," Kapai says. "So we'll see. Time will tell."
One tough sell is that Kouchoukos' roots are truly midwestern. "He's a Midwestern boy, born in a small town in Michigan," Kapai told Windy City Times. "We are different and complete opposites."
He left a piece of his heart in Chicago
Kapai speaks fondly of his time living in Chicago. "I love Chicago," he says smiling. "Chicago has a piece of my heart. I think the thing I miss most about Chicago is probably the seasons. Miami is great, don't me wrong. This time of the year when it's so beautiful outside, I do not miss Chicago. But it's nice to have a fall, it's nice to have a transition between weather patterns." Kapai was one of the few friends who followed Anisha Ramakrishna's insistence that the crew wear flannel to the pumpkin patch in 90 degree South Florida heat. He gets it.
He also offered insight into how he ended up in Chicago in the first place. "I was first introduced to the magical city of Chicago in high school when Vishal and I, as part of a group, traveled to the city for a spiritual retreat," he recalls. "I then worked in Chicago at Northwestern for two summers while in college. After those first few experiences with the city, I immediately realized Chicago was the place I would re-invent myself after I was ready to come out."
"So, after coming out to my parents and graduating from law school, I packed two suitcases, one garment bag of suits for interviews, and made my way to the Windy City," he continues. "I lived in Chicago for over 7 years before returning to South Florida. Living on my own in Chicago obviously had its perks such as unchecked independence and not having to report to anyone, but also involved a ton more adulting – laundry, cooking, groceries, etc. Living at home in South Florida is way easier – minimal chores, weekly masseuse who comes to the house —love you, Gloria — and always food in my belly, which cuts down my eating out expense significantly."