Family Karma Mic Drop: Anisha Ramakrishna Jokes to Her Mom That the Doctor Is the 'First Man to Touch Me in Years'
Anisha Ramakrishna from Bravo's Family Karma embarks upon the painful and emotional journey of freezing her eggs this season – but not without injecting her signature humor and mic-drop-worthy remarks designed to make her mother cringe.
Anisha dives into the topic immediately during the first episode and her mother, Chitra is by her side throughout the process. Of course, Chitra got a small dig in during the first confessional too. "She didn't listen to me last season," she says. "I said, 'Look at the other two girls on the show. Like last time she looked like something the cat dragged in." Later in the episode, Anisha volleys back at her mom with the comment about the fertility doctor that is a total showstopper.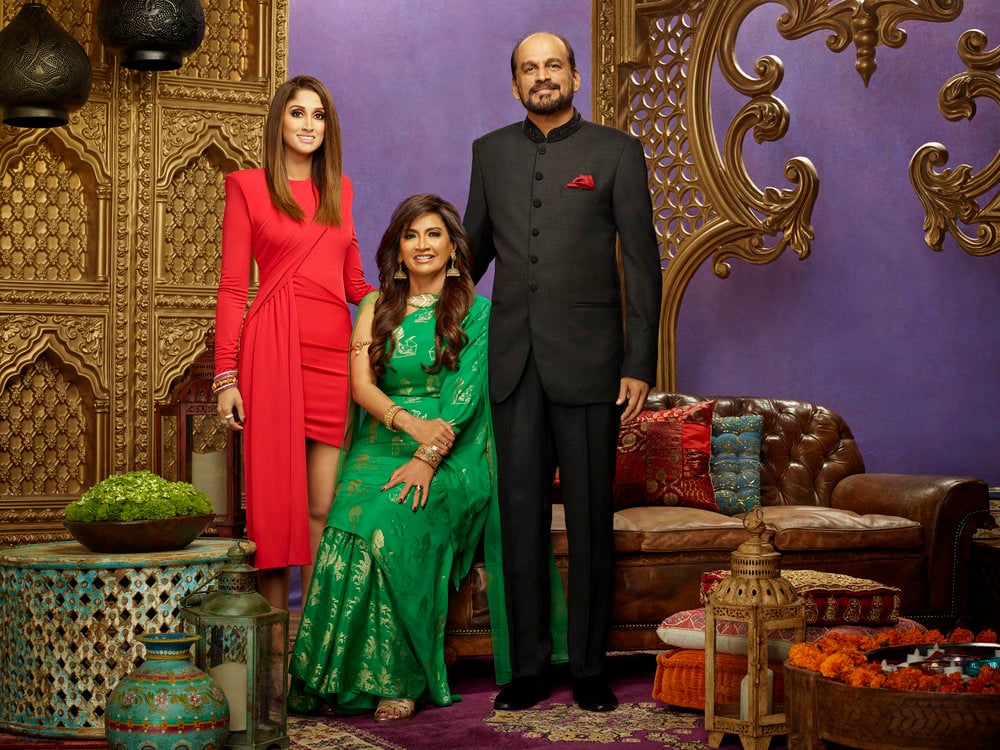 Anisha Ramakrishna has to convince her family that freezing her eggs is a good idea
Anisha returned to South Florida after breaking up with her longtime boyfriend and making the bold decision to start her own clothing and fashion business. "The price of living is home is just my mom telling me to get married every day," Anisha is seen telling Bali Chainani last season. And it's not just Anisha's mother who wants her to marry. Her grandfather, who became a breakout star on the show also peppers her with suggestions that she should get married.
While marriage isn't exactly an option, especially during a pandemic, Anisha decides to move forward with the decision to freeze her eggs. She first broke the news to her family last season. Their reaction? "Just have the child in the natural way and have fun," her mother suggested.
RELATED: Bravo's 'Family Karma' Season 1 Catch Up: What Happened Before Season 2?
Well … fast forward to season 2 and Anisha is visiting her fertility doctor having an ultrasound. "I'm freezing my eggs and am about to start my next chapter," she says in a confessional. Chitra, who is in the ultrasound room says, "We just want one baby … to begin with!"
And has Chitra come around to the idea of her daughter freezing her eggs? "See when you say eggs four years ago I thought, cage-free eggs," she admits. "But if my daughter can have a kid, I'm happy, I'm content. Or maybe she'll just have a baby naturally."
Modern dating is 'terrifying' which makes egg freezing even easier
After the appointment with the doctor, Anisha has her chance to joke with her mother. "They checked my bloodwork again," she's heard saying while driving away. "I have to go to the pharmacy after this. Hopefully, the retrieval happens soon."
Always concerned for her daughter, Chitra wants to know how Anisha is feeling about the process. "I'm fine," Anisha says. "The doctor's the first man to touch me in like years."
RELATED: 'Family Karma' Returns to Bravo and the Cast Has Another Engagement to Celebrate
Dead silence.
"I never know if I should laugh or not," Chitra says as Anisha giggles. "But I'd love to believe that." Anisha says she's been meeting men. "Virtually," Chitra interrupts her. But then Anisha dives into the horrors of dating, including a man who she saw lying in his mother's lap on his Instagram stories. "You make it sound terrifying," Chitra agrees.
Family Karma Season 2 premieres Wednesday, June 2 at 9 p.m. ET on Bravo. The cast is holding a virtual red carpet to kick off the new season, with proceeds going to World Central Kitchen to benefit COVID-19 relief in India.