'Family Karma' Season 2: Amrit Kapai Said He Was 'Shaking' When He Came Out to His Grandmother (Exclusive)
Amrit Kapai from Bravo's Family Karma is ready to propose to boyfriend Nicholas Kouchoukos, but he first has to tell his beloved grandmother he is gay.
Cameras captured the moment when he talks to her. "Nani there's one thing I have to tell you about me," Kapai is seen telling his grandmother in the season 2 trailer. In a confessional, Kapai's mother says, "In India, they are shunned."
Kapai told Showbiz Cheat Sheet that the moment when he came out as a gay man to his grandmother was one of the biggest and toughest moments of his life.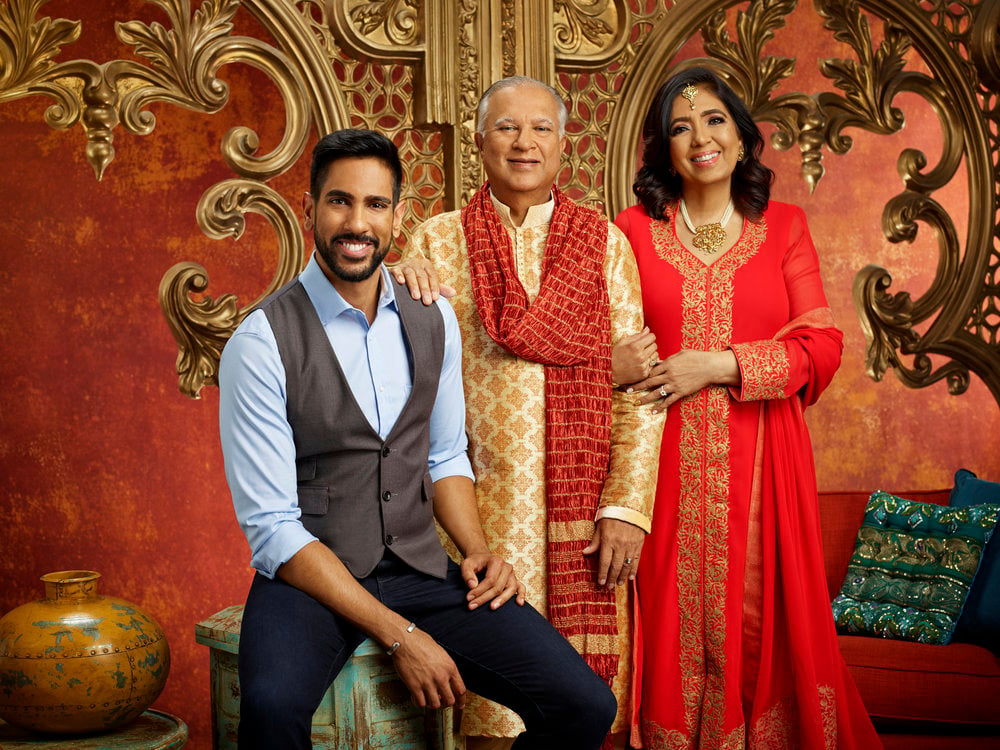 Amrit Kapai said telling his grandmother he was gay on 'Family Karma' was tough
Kapai said telling his grandmother not only that he was gay, but that he planned to propose to Kouchoukos, was an enormous step.
"It was such a whirlwind," he recalled to Showbiz Cheat Sheet. "I look back at it now and I think about it like, wow, I can't believe all that happened. I mean, I think it has a lot of adrenaline and you're just constantly on the go. And it was just things that I needed to do. Like, for example, my grandmother, which, you know, viewers have seen in the trailer. I just reached the moment in my life where it was time."
"And I didn't know how I was going to do it when I was going to do it," he said. "What I was going say … oh, my gosh. All of that was very much like in the moment. But the one thing I knew for sure was that I wanted to be honest with her because I wanted I didn't want to not be honest with her anymore."
Kapai said viewers will see his grandmother's reaction to the news and also how his storyline plays out.
"You'll see the build-up to my reasoning," he said. "Why I wanted to do it. How Nicholas felt about it, how my parents felt about it. You'll see everything. You'll see all of it. I really wanted viewers to see that. You know, again, no matter how many times you've come out or what happened from the years you've been doing it, still, you know, [it's] just as terrifying and just as stressful as the first part."
Amrit Kapai and Nicholas Kouchoukos take a big step forward
When Family Karma Season 1 finished, Kouchoukos was still living in Chicago and Kapai was in South Florida. Kapai said because Kouchoukos was able to work from home during the pandemic, he decided to take the plunge and move to South Florida.
"So it's just the circumstances really worked out for us," he said. "We had the flexibility because we were working from home. So I just told him, I said, 'Listen, I want you to come down and I want you to see the city and I want you to see if this is a place you could see yourself, you know, building a life together and spending more time down here.'"
Kouchoukos, who is from the Midwest, took the plunge and embraced South Florida. Plus, as a fluent Spanish language speaker, he loved having an opportunity to flex his second language muscle. "He loves that he gets to speak Spanish," Kapai added.
The couple started off living with Kapai's family but eventually rented a condo in downtown Miami. Kapai joked that he liked living at home, but it got a little too crowded when Kouchoukos joined the family. "There was some friction, there was some tension," he admitted. That's when the couple looked for a place of their own. They opted to rent so they could both get a feel for the different neighborhoods in the area.
Family Karma Season 2 premieres Wednesday, June 2 at 9 p.m. ET on Bravo. The cast is holding a virtual red carpet to kick off the new season, with proceeds going to World Central Kitchen to benefit COVID-19 relief in India.