'Family Karma': Vishal Parvani and Richa Sadana Split but Looked Cozy During the Premiere Party
While Richa Sadana from Bravo's Family Karma made it clear to Anisha Ramakrishna that her engagement to Vishal Parvani was off, the couple looked pretty cozy during the season 2 premiere party.
Family Karma Season 1 ended with Sadana and Parvani's official Indian engagement party. But after filming ended the couple began to fight and Sadana said Parvani changed. She returned the engagement ring and told Ramakrishna why she wasn't feeling the love for Parvani during the latest episode. And while the couple seemed to have gone their separate ways this season, maybe (just maybe) they can find their way back to each other.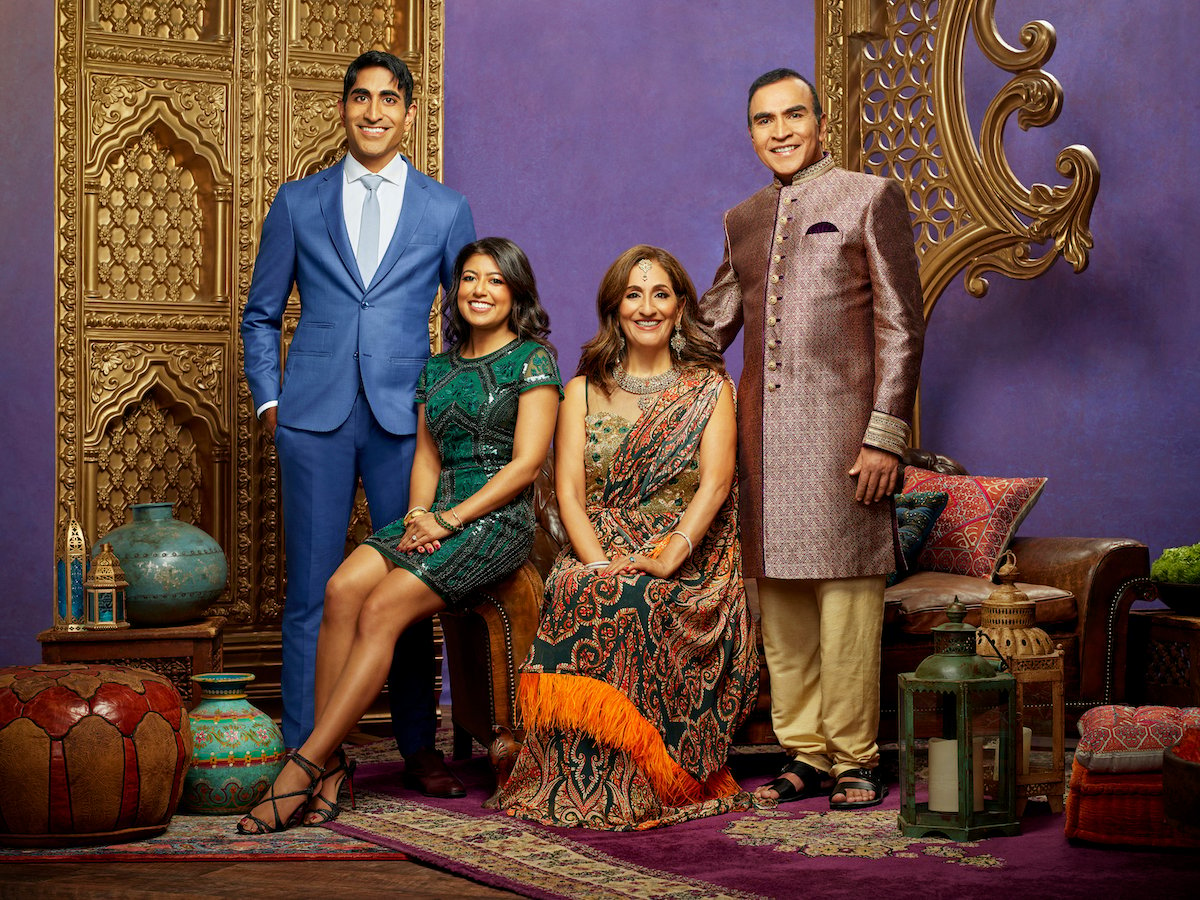 Vishal Parvani and Richa Sadana partied together during the 'Family Karma' red carpet
Most of the cast gathered in South Florida to celebrate the season 2 premiere. Nearly every cast member shared photos from the festive event, and Sadana and Parvani are seen in a video dancing together. The cast also sold tickets to the virtual red carpet event and donated the funds to Covid-19 relief in India. The group posed together for a photo with the $5,000 they raised. Parvani and Sadana are next to each other.
The couple also posed with other cast members and again, they are standing next to each other looking happy. Parvani recently shared with Showbiz Cheat Sheet what happened with Sadana. "The long distance thing does take a toll," he explained. "Having physical contact is very important in any relationship. And that does cause issues when you are in a long term relationship. In long distance and long term relationships."
"You have to navigate together and figure out a balance we're just naturally lacking right now," he added.
Richa Sadana didn't tell Vishal Parvani that her mom moved to Miami
Parvani cited distance as being problematic. But Sadana's mother purchased a condo in Miami, which could possibly mean the couple could spend more time together … or not. "So I didn't tell Vishal I was coming to Miami," Sadana admitted in a confessional during the latest episode. "We've been together so long I think my friends, his friends have all become all of our friends. And I have no problem complaining to Vishal's friends about him because they get him. They know how he is." Parvani often got into trouble with Sadana last season for not being overly adult and mature.
During brunch, Ramakrishna explained to Sadana that Parvani felt hurt that Sadana's mother purchased a home in Florida but no one told him. Sadana said her mother told her to keep the move a secret. Ramakrishna reflected about Parvani in a confessional, sharing that he is not an aggressive person but noticed that once Sadana gave him her engagement ring back, Parvani threatened to beat up Dillon Patel. "So something's clearly up," Ramakrishna concluded.
Sadana seemed icy about her relationship with Parvani and said two months prior she would not consider marrying him. "If you ask me today what do I think, I don't really know if I see him and me working out in a year," she admitted. Adding that Parvani talks a good game, but she needs to see actions. Does Parvani step up to the plate and win Sadana back?
Family Karma is on Wednesday at 9/8c on Bravo.