'Family Karma': Vishal Parvani Warns Dillon Patel 'I'm Gonna 'Put Your F**king Face in the Ground'
Mild-mannered Vishal Parvani from Family Karma Season 1 seems to have left the building and the 2.0 version of Parvani has stopped sweeping things under the rug – especially when it comes to dealing with gossip from friends.
Dillon Patel, Shaan Patel's younger brother, returned to South Florida but was talking smack about Parvani all the way back to the Sunshine State. Parvani admits during the first episode that the previous version of himself would have ignored the slander. But after going to therapy, Parvani wanted to confront the younger Patel. Even if that meant scaring him a little bit.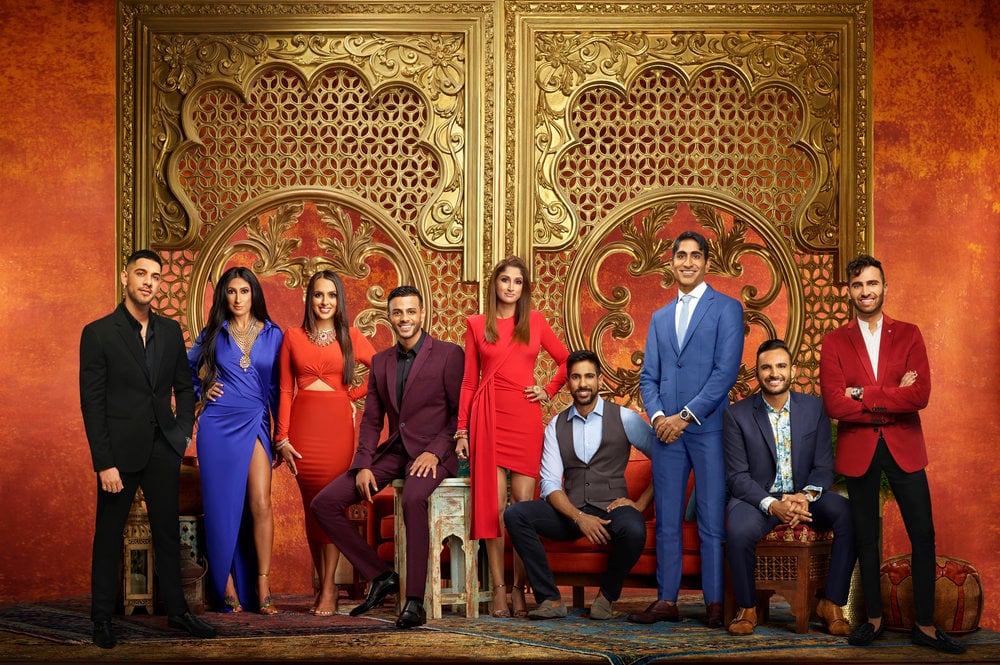 Vishal Parvani gives Dillion Patel and a welcome and a warning
Patel made inflammatory remarks about Parvani's sexuality but also his relationship with Richa Sadana. Referring to him as gay wasn't what got under Parvani's skin. But instead, Parvani was hurt Patel would attack his relationship, and do so behind his back.
Patel has no idea what is coming when Parvani pulls him aside after a rousing game of basketball (with the lowest score in the history of basketball). Parvani dives right in. "I heard all the sh*t you were talking about me," Parvani tells Patel privately. "You called me gay and you compared to me a Richter scale of gayness. You think that's cool, spreading rumors about someone that they're gay? You're gay and you should know better than most about that."
RELATED: Bravo's 'Family Karma' Season 1 Catch Up: What Happened Before Season 2?
Patel's defense was that he thought Parvani was comfortable with feminine aspects of his personality. "I've known you and your family, I've always had love for you," Parvani says. "And for you to come at me, speak behind my back. And then talking about my relationship too when I've never spoken sh*t about you. Like what the f**k."
"I didn't realize you were so hurt by it, sorry," Patel says. And while he apologized, Parvani wants Patel to perhaps learn a lesson. "I'm glad you're back, but if you ever talk sh*t about me I'm gonna put your f**king face in the ground."
'Family Karma' friends almost get physical
Patel giggles in response to Parvani's threat. But later he tells his older brother and it does not go over well. Of course, Dillon Patel tells his older brother on their way over to Brian Benni's birthday party. Shaan Patel shares that he is Dillon's best friend and seems upset that Parvani even suggested physical retaliation.
RELATED: 'Family Karma': Brian Benni and Monica Vaswani Describe Season 2 as 'Courageous' and 'Vulnerable' (Exclusive)
By the time the Patel brothers arrive at the party, Parvani has had several cocktails. But the friends embrace when the Patels arrive at the Benni house. The party starts out on a light note. But as the evening progresses, everything unravels after a round of drinking games. Shaan Patel takes Parvani aside to tell him what he said to his brother was wrong. "Dillon is like my little brother," Parvani says in a confessional. "And my older brother never took any sh*t from me. He always put me in my place. And every time I was annoying him he would beat me up and teach me a lesson." Unfortunately, Shaan Patel doesn't see it that way. And then friends gather with Amrit Kapai taking Parvani's side.
The Patels leave the scene but did they resolve anything?
Family Karma is on Wednesday at 9/8c on Bravo.