'Family Karma': When Will Season 2 Premiere?
Family Karma returns to Bravo on Wed. June 2 at 9/8c. Fans will meet 2 new cast members, plus the friends from season 1 will return.
Family Karma Season 2 returns to Bravo on Wednesday, June 2 at 9/8c. Fans will catch up with the season 1 cast but will also meet new friends this season too.
Joining the cast are Shaan Patel's younger brother Dillon Patel, plus Monica Vaswani's boyfriend Rish Karam. Vaswani and Brian Benni spent season 1 dancing around the possibility of dating but it was Vaswani who wanted to keep Benni in the friendzone. However, both of them are now seeing someone new and it could get a little awkward.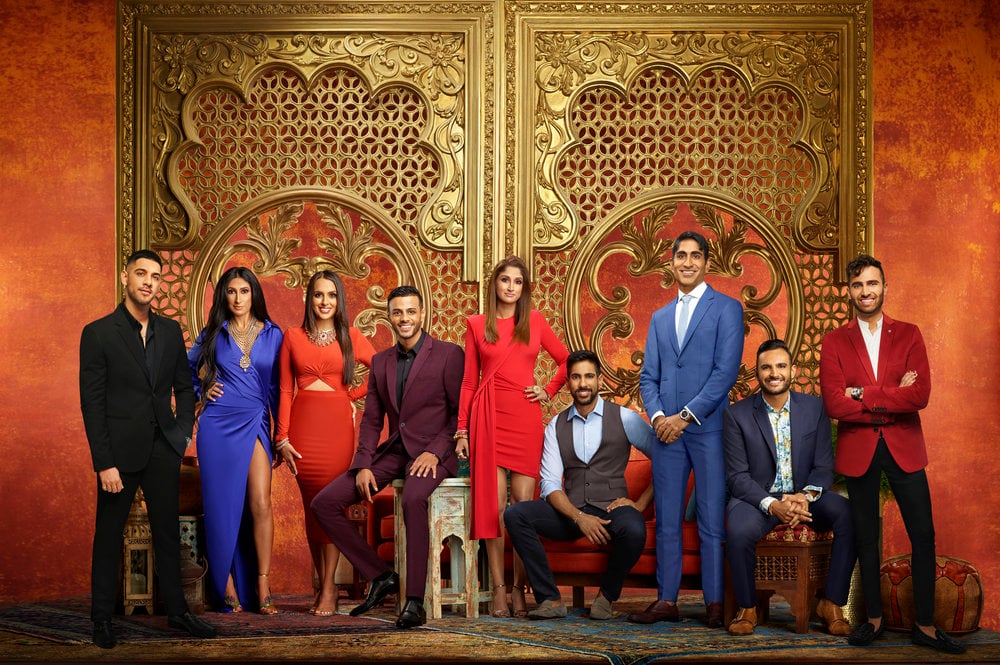 Romance hits and misses on season 2
Romance is definitely in the air this season as Benni moves on and starts dating someone new named … Monica. Of course the friends can't help but point that out to him. "Two Monicas. Will it be weird?" Vishal Parvani ponders in the season 2 trailer. "Probably!"
Meanwhile, Parvani's relationship, which ended on a high note on season 1 hasn't moved any closer to marriage in the past year. Fiancé Richa Sadana is seen in the trailer sharing that she doesn't have an engagement ring on her finger. But Parvani says she isn't interested in being engaged anymore. She says, however, that he needs to grow up. And yes, Parvani still can't seem to fully have Sadana's mother's approval.
Attorney Amrit Kapai had made some bold moves. He and his boyfriend Nicholas have moved in together in Miami but it is up to him to tell his grandmother he plans to marry another man. His family shares in the trailer that people who are gay are shunned in the Indian culture.
Season 2 is still about making moves and marriage
The first season focused on how young adult Indian children were being pushed toward marriage by their traditional parents. Season 2 appears to be aligned along the same theme.
Anisha Ramakrishna says she never thought she'd be freezing her eggs. But she is seen undergoing a procedure. Her grandfather asks her how long she plans to wait until she has a baby. "Another forty years?" he asks. But Ramakrishna's mother replies, "Oh my God, she'd be 76!"
Bali Chainani is still caught in the middle between the kids and the "aunties" on the series. While she still seems to be Ramakrishna's ride or die, she also supports the mothers. She's also dating O'Malley while navigating an empty nest.
Vaswani continues to deal with the fallout from her parent's divorce. "You hurt the kids, it does affect the parents," Ramakrishna says in a confessional. Karam, who is Vaswani's new man, has his own place, but Vaswani still remains at home with her dad.
Dillon Patel takes over Shaan's role as the youngest cast member. Dillon Patel recently returned to Miami after working at a tech company in San Francisco. According to his bio, he "is looking for a guy who can keep up with his family, friends, and career." Brother Shaan continues to live with his girlfriend Pooja and is under pressure to set a wedding date.