'Family Karma': Why Fall FOMO Is Real for South Floridians
Fashion designer Anisha Ramakrishna from Family Karma insisted the gang visit a pumpkin patch wearing all flannel. As Ramakrishna drives to the pumpkin patch with Vishal Parvani and Amrit Kapai, she remarks about how she loves that everyone is going to be wearing flannel.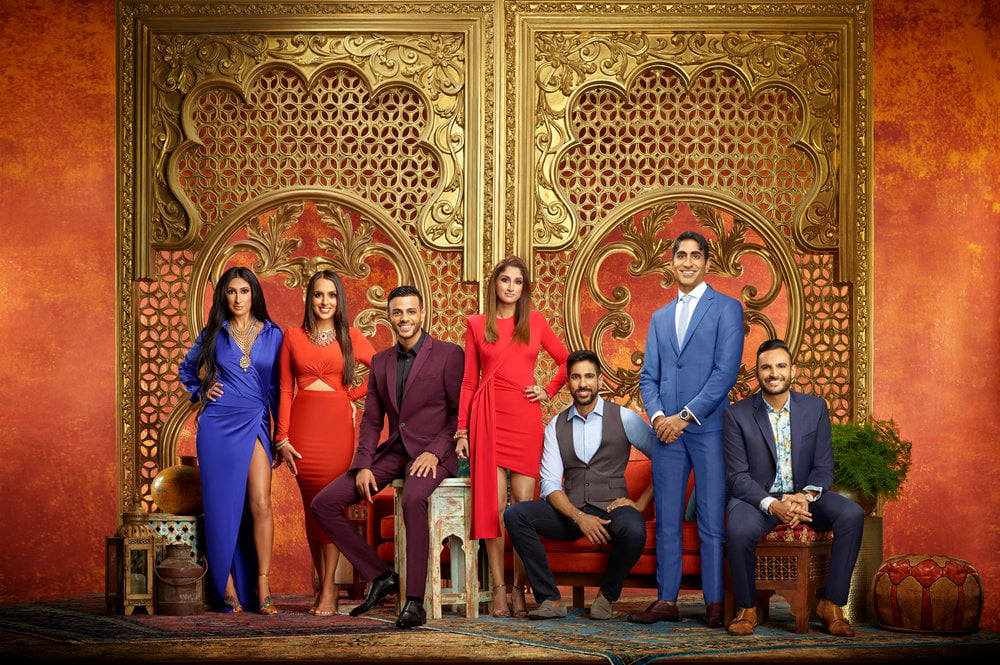 "I love how we are all wearing flannel in 90-degree weather," she says from the backseat of Parvani's car. Kapai says everyone at the pumpkin patch is going to think they are "so stupid." But Ramakrishna says, "I just really wanted to feel like fall. I wanted us all to wear flannel and we look good!"
She explains, "I was getting FOMO watching everyone on Instagram in the cold wearing their flannel." All for the gram? "That literally is my life," Ramakrishna jokes.
But the FOMO is real (and so is the heat)
While friends up north sip hot buttered rum around a campfire in October, South Floridians are still sweating and trying to stay cool in the A/C. The average temperature in October ranges from 85 to 90 degrees and hurricane season is at its peak.
Like northerners who are over a long cold winter, South Floridians also tire of the heat and humidity. October is usually the last long stretch of hideous mugginess but also when residents like Ramakrishna will improvise. Hence … flannel.
"I could use a cold front right about now. That would be really nice," Billy DeMarino, a lifeguard with Palm Beach County Ocean Rescue told The Palm Beach Post a few years ago. "This is the hottest time of the year for us. October seems to bring cooler weather." At the time, temperatures soared to 89 degrees with the "feels like" temps of about 96 degrees.
Saying 'no' to pumpkin spice
The Family Karma clan head to a pumpkin patch but you won't find them carving the pumpkins. Instead, they paint pumpkins because pumpkin carving in extreme heat only results in mushy gords. "This is why Florida can't have nice things," a meme shows rotten and melting pumpkins.
South Floridians find it difficult to embrace all things autumn, which includes the pumpkin spice craze. The Daring Kitchen conducted research to see which states had the most love for pumpkin spice. Florida came in last. "The pumpkin spice latte is really all about making fall memories, and we don't really have fall here, do we?" Leticia Pollock from Panther Coffee told Miami New Times. "I wish we had fall. Maybe then I would crave a pumpkin drink. And if I did, I would absolutely go to Starbucks for one. They've perfected them."
But like Ramakrishna, many Floridians are pretty good at improvising. Some residents will opt for a seasonal flavored coffee, but just over ice. Also, some try to look at the bright side. Many head to the beach instead of raking leaves. Others do a movie night outside. Plus, trick or treaters don't have to worry about being forced to wear a coat over their costume because it's too frosty outside. Of course, they may need to stay hydrated while on the hunt for candy. The heat index for Halloween 2019 in Miami was "in the upper 90s to low 100s." 
Family Karma airs Sunday night at 9 p.m. / 8 p.m. central on Bravo.