Family Karma's Amrit Kapai Relives Emotions During Bravo's Most 'Powerful' Episode (Exclusive)
Bravo's Andy Cohen called Amrit Kapai's coming out to his grandmother on Family Karma as "one of the most powerful episodes of anything to air on Bravo. Incredible." During the latest episode, Kapai fought back the tears as he tried to explain to his grandmother that he is gay and wants to marry boyfriend Nicholas Kouchoukos. Kapai opened up to Showbiz Cheat Sheet about the vast range of emotions he endured, referring to the moment as a "whirlwind."
Amrit Kapai recalls the moment as a 'whirlwind'
Previews teased that Kapai would ultimately have to not only tell his grandmother he was gay but was ready to marry Kouchoukos. Joined by his parents and uncle, Kapai struggled to even find a word for "gay" in Hindi.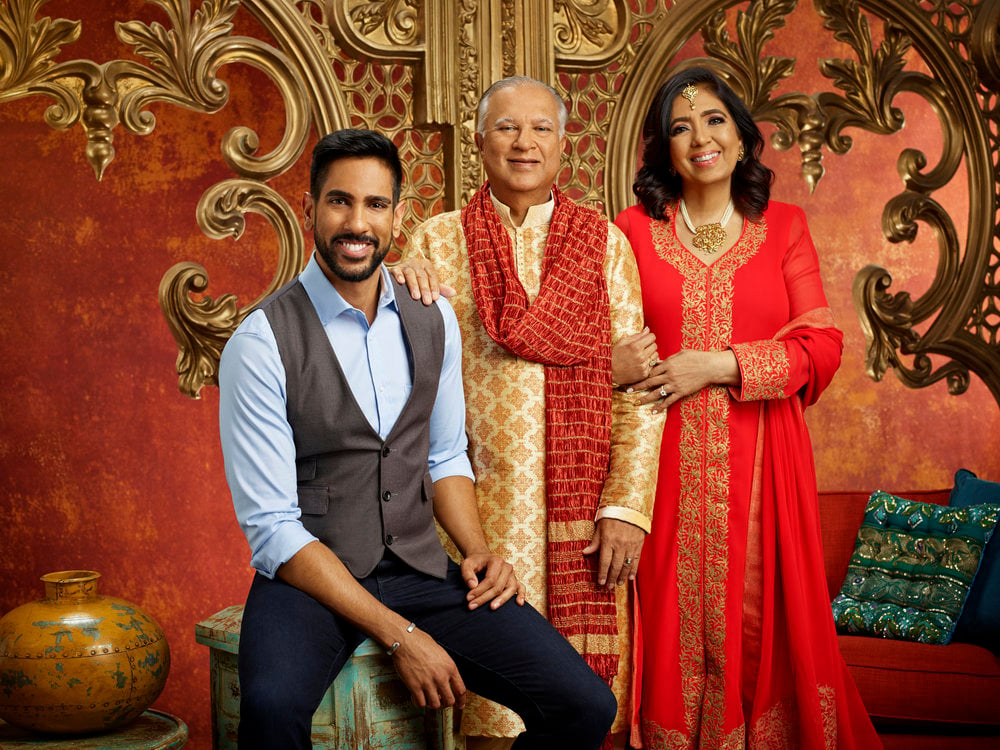 "It was such a whirlwind," he recounted to Showbiz Cheat Sheet. "I look back at it now and I think about it like, wow, I can't believe all that happened. I mean, I think it has a lot of adrenaline and you're just constantly on the go. And it was just things that I needed to do. Like, for example, my grandmother, which, you know, viewers have seen in the trailer. I just reached the moment in my life where it was time."
The 'Family Karma' moment was 'stressful,' Amrit Kapai recalled
Cameras capture Kapai's range of expressions. He is emotional, worried his beloved grandmother will reject that he wants to marry Kouchoukos. He said the moment his family finally gathered to talk to his grandmother was spontaneous. "I didn't know how I was going to do it when I was going to do it," he said. "What I was going say … oh, my gosh. All of that was very much like in the moment. But the one thing I knew for sure was that I wanted to be honest with her because I wanted I didn't want to not be honest with her anymore."
"You'll see the build-up to my reasoning," he continued. "Why I wanted to do it. How Nicholas felt about it, how my parents felt about it. You'll see everything. You'll see all of it. I really wanted viewers to see that. You know, again, no matter how many times you've come out or what happened from the years you've been doing it, still, you know, [it's] just as terrifying and just as stressful as the first part."
'Family Karma' viewers reacted to the powerful moment
Initially, Kapai's grandmother doesn't like what she is hearing, likely taken completely off guard. But she comes around and embraces her grandson. The moment was so powerful, a flood of fans and viewers had a reaction similar to Cohen's. "Omg!! I'm so emotional after he told his Grandmother that he was gay!" one viewer tweeted.
Another fan hoped to see more shows like Family Karma. "THIS is XACTLY what realty shows should b. #FamilyKarma =gem. PLEASE producers never get in the way & dont pay 4 drama or contract renewals. Amrit & family r so loving, raw & honest. 2 see what its like4 a gay child -fear & agony & wanting acceptance. The world needs 2 C this!"
RELATED: 'Family Karma': Anisha Ramakrishna Says Her 36th Birthday Was a 'Slap in the Face' (Exclusive)
"#FamilyKarma what a beautiful episode," another person tweeted. "Amrit's parents are honestly so beautiful x."
Family Karma is on Wednesday at 9/8c on Bravo.