Family Karma's Anisha Dishes How RHOM's Marysol Patton Became Her Fashion Fairy 'Glam Mother' [Exclusive]
Anisha Ramakrishna from Bravo's 'Family Karma' revealed that Marysol Patton from 'RHOM' was a big reason why she recently had her glamorous fashion show in Miami.
Bravo's Family Karma designer Anisha Ramakrishna said her latest fashion show would have never made it to the perfect Miami location without the help of Marysol Patton from The Real Housewives of Miami, her RHOM "fairy glam-mother."
Ramakrishna recently displayed her latest line through Riya Collective at an intimate Miami event and said the line and the show came from years of determination and a lot of tears. She told Showbiz Cheat Sheet that the show came to fruition thanks to RHOM's Patton and a little help from her friends.
'Family Karma' meets 'RHOM' on the fashion runway
Despite both being Miami-based Ramakrishna connected with Patton through Bravo. "She's one of my mentors and she actually was a fan of me from Family Karma," she said. "She saw me and she was like, that girl is f***ing funny. So she contacted me and she was like, I'm obsessed with you. I love you. I want to help you. And I've just been so blessed because of Bravo giving us this opportunity to showcase our culture and feature our families."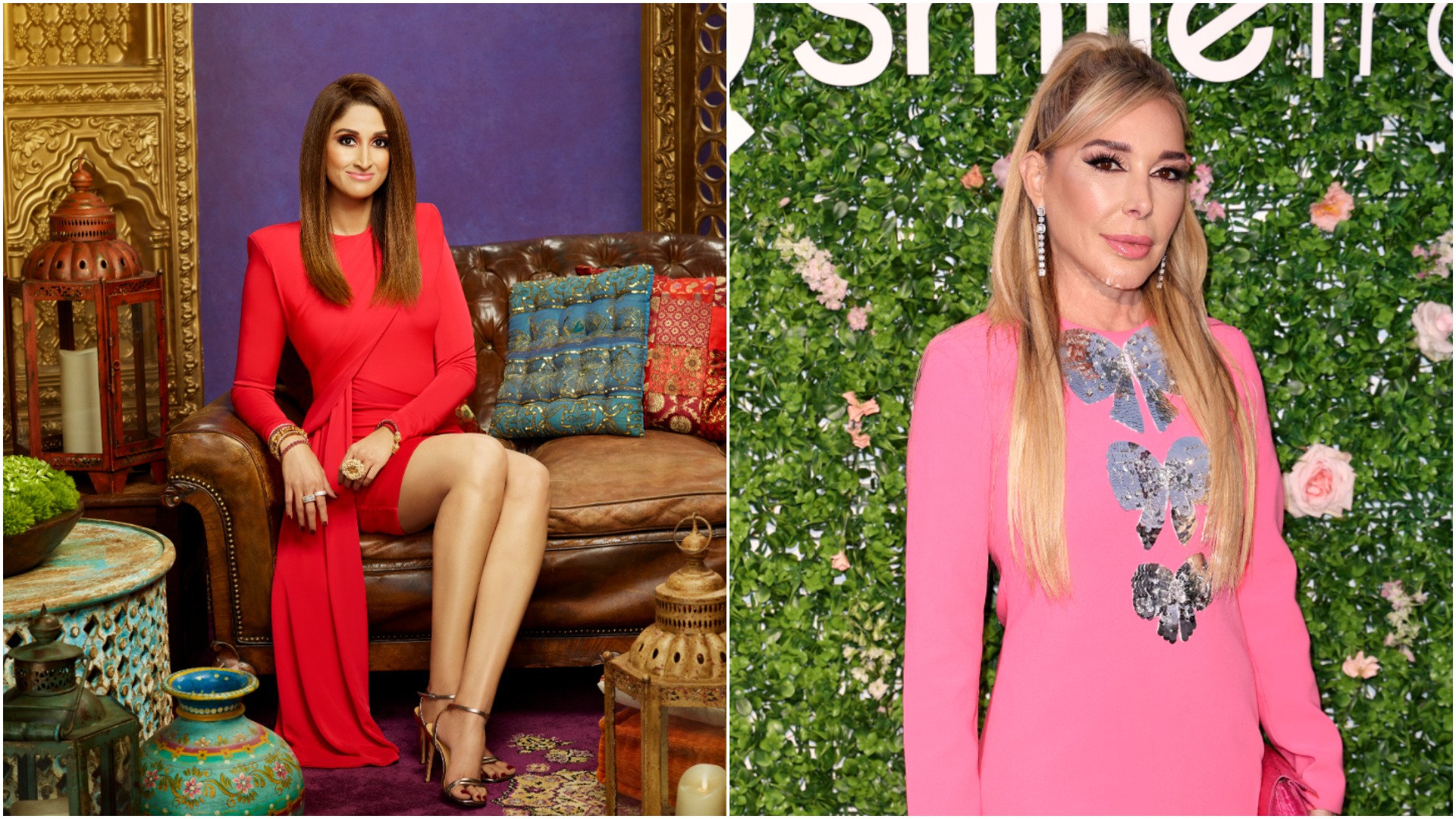 "I've met so many incredible people that have helped me along the way, and we talk about mean girls and gatekeeping and women empowering each other," she continued. "And I can't tell you the support I have from my fellow Bravolebs and from just women in the industry."
Patton couldn't personally attend the event but Ramakrishna is endlessly thankful for her support. "Marysol is my fairy glam-mother," she said. "She's a friend, she's given me so much business advice because she's a powerhouse on her own."
Anisha said her 'Family Karma' fashion show came together thanks to Marysol from 'RHOM'
Ramakrishna added that other Bravolebs like Anila [Sajja] from Married to Medicine were excited to be involved.
"Like Anila from Married to Medicine. She flew out on her own to be in the show," she said. "Marysol connected me with her own PR publicist who helped me put together this show with the SLS Brickell. Let me tell you, no one wanted to do this show because we weren't on brand. Because there was this perception of South Asians."
The SLS Brickell is a high-end Miami hotel that boasts coveted event spots. "And the SLS is such a big brand," she added. "They didn't even flinch, they said, absolutely, we'd love to host your show. Smaller companies that we were hoping they would help us because, you know, we're a small business."
"Do you know, how many times the door was shut in my face to where I could host this fashion show?" she said. "No one wanted to just give me a venue. And the SLS Brickell came through, and it's because of Marysol and her publicist, William."
The fashion show was 5 years in the making
Ramakrishna said the SLS event was a long time coming. She was about to launch a new line when the first season of Family Karma premiered in March 2020.
"What the viewer has seen is two years, but it's been five years of me doing this," she shared. "And so my business really suffered [during the pandemic] because I owned a small dress line and who was buying dresses in a pandemic. So the show was huge."
"And basically, I just wanted to launch another collection. I thought this time, I could get something out of this because it's very tough as a small business owner, I don't have any investors. I use my own money, so I'm just grateful for my partnership with Riya Collective. They're the Indian South Asian platform for South Asian clothing. And so I've been with them since 2019 when no one wanted to dress me for Family Karma. They were there. They were a startup, so they understood, and they've been my partner since."
Anisha describes her fashion line through Riya Collective
The line features colorful, airy dresses, skirts, pants, and shirts for both men and women. "The collection is called Mumbai to Miami," Ramakrishna described. "All the clothes are made in India using Indian fabrics, Indian prints. And of course, it's bright. Because when you think of India, you think of bright colors and fun and now it's just a fun collection."
Also, all fabric is "repurposed," she said. "Because you know I'm all about sustainable" which means zero waste. Sizing is inclusive. "So [sizes] are extra small to 3x."
Explore Ramakrishna's Mumbai to Miami collection here.