'Family Matters': Why Did Judy Winslow Disappear From the Show?
'Family Matters' became one of the most beloved sitcoms of the '90s but why did Judy Winslow disappear in Season 4 without any explanation?
A spinoff of Perfect Stranger, Family Matters became one of the most beloved sitcoms of the '90s. Set in Chicago, the series followed the Winslow family, Policeman Carl Winslow (Reginald VelJohnson), his wife Harriette (Jo Marie Payton), their teenage son and daughter, Eddie (Darius McCrary) and Laura (Kellie Williams) and their younger daughter Judy (Jaimee Foxworth). 
Eventually, the series expanded outward to include Steve Urkel (Jaleel White), the family's nerdy neighbor. However, for years, there has been a mystery surrounding the character of Judy. She disappeared from the show in Season 4.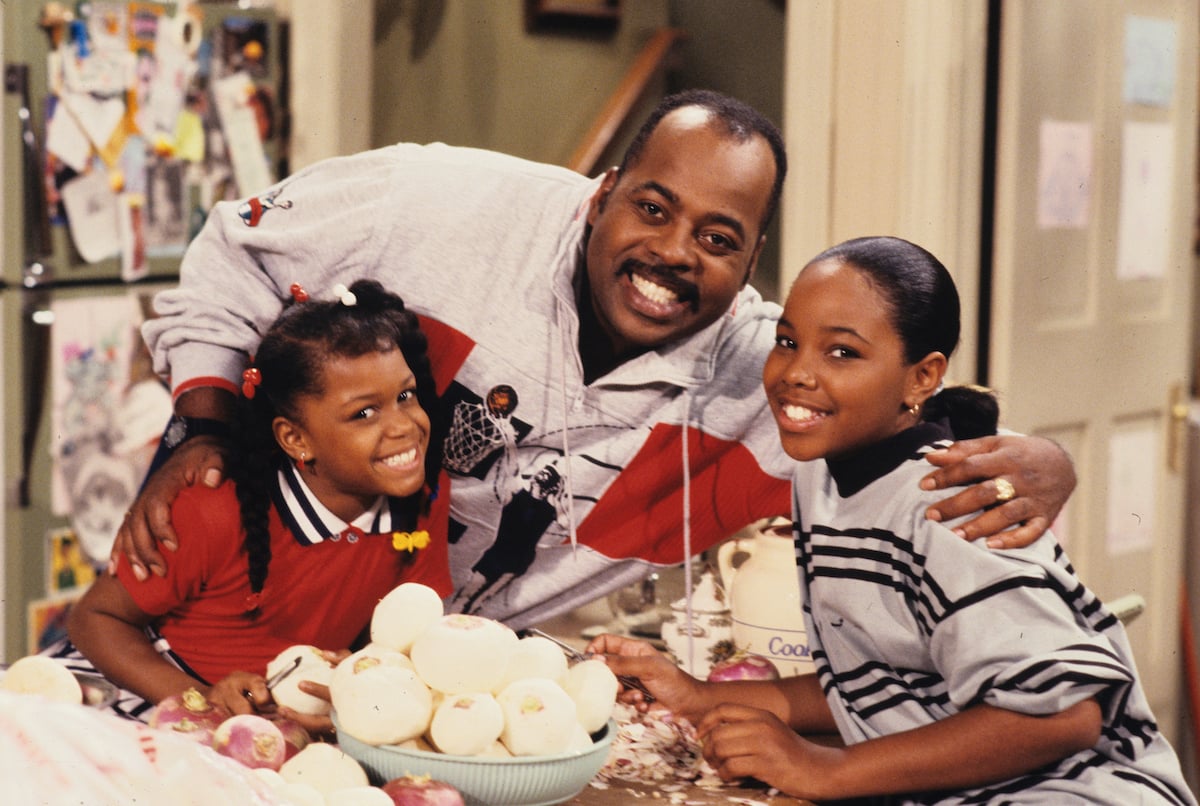 'Family Matters' was a beloved sitcom in the '90s
Though the series was originally supposed to focus solely on the Winslow family, it eventually became the Steve Urkel show. For nine seasons. White, who played the nerdy next-door neighbor of the Winslows, was constantly getting into hijinks and foolishness and trying to declare his love for Laura.
By the end of the series run, there was even a science fiction element intertwined in the series with Steve's time machine and his transformation into Stefan.
Jamie Foxworth says she was not invited to the 'Family Matters' reunion
In 2017, the cast of Family Matters reunited to celebrate the show with Entertainment Weekly. However, Foxworth was nowhere to be found. It turns out that the actor never received an invite to the reunion. At the time, Foxworth told The Root that she only found out about the celebration through her former co-star Shawn Harrison, who portrayed Waldo.
"I was not invited at all. I wasn't even contacted. Shawn sent me a text two days before it was released," Foxworth told The Root. "He asked if anyone contacted me, and he just wanted to let me know that EW contacted them to do a reunion cover. And he just didn't want me to be shocked when it came out. The people in the picture are more important than the picture itself. It was a slap in the face from Entertainment Weekly. I don't think there's any good explanation. If they want to use adult films as the reason, I'm not the first person to do adult films and won't be the last."
This is why Judy Winslow disappeared from the show
Fans of the series will recall being confused by Judy's disappearance after an episode during Season 4. In the episode titled "Mama's Wedding," Judy goes to her room after being punished and is never seen or heard from again. In fact, Family Matters acted as if she never existed.
"The producers felt that they could do it, and no one would notice. They'd done it with previous shows they had. They figured no one would care. My fans took notice of it," Foxworth explained. "They figured they could just throw me away, no explanation at all. Some of my cast members knew before I did." 
Foxworth later revealed that Payton fought for her to stay, but the producers did not budge. "It affected my self-esteem as an actress," Foxworth explained. "And I started feeling like I wasn't good at my job."