'Family Matters': Steve Urkel's Popularity Strained Jaleel White's Relationship With His Castmates
The 'Family Matters' cast was jealous of Jaleel White but here's what made them embrace Steve Urkel's popularity.
Throughout the '90s, Family Matters was a sitcom that resonated with audiences across the country. Decades later, fans still think fondly of the show. They got to see the characters and actors grow up. 
Among the child stars, Jaleel White has the highest net worth. The actor has had a prominent career, and his role as Steve Urkel in Family Matters likely helped him rise to fame. Urkel's popularity negatively affected White's relationship with other cast members. 
'Family Matters' is a sitcom about a family and their neighbor
In 1989, Family Matters aired its first episode on ABC. The show ran for nine seasons before ending in 1998. It became the second-longest-running sitcom to feature a predominantly Black family. The series starred Reginald VelJohnson, Rosetta LeNoire, and Darius McCrary. 
Originally a spin-off series of Perfect Strangers, the story focuses on a middle-class family known as the Winslows. They live in Chicago, Illinois, and they experience various misadventures. Carl is the head of the family, and Harriette is his wife. They have three children named Eddie, Laura, and Judy.  
Eventually, the couple had two kids after Judy mysteriously stops appearing after one episode. Family Matters was fairly successful during the first few months. However, the show rose in popularity after the introduction of the family's neighbor, Steve Urkel.  
Urkel and his inventions often cause the Winslows to face humorous situations. Toward the end, he had a time machine, which added a science fiction element to the story. During the height of the show's fame, it won multiple awards.
Steve Urkel was supposed to be a small role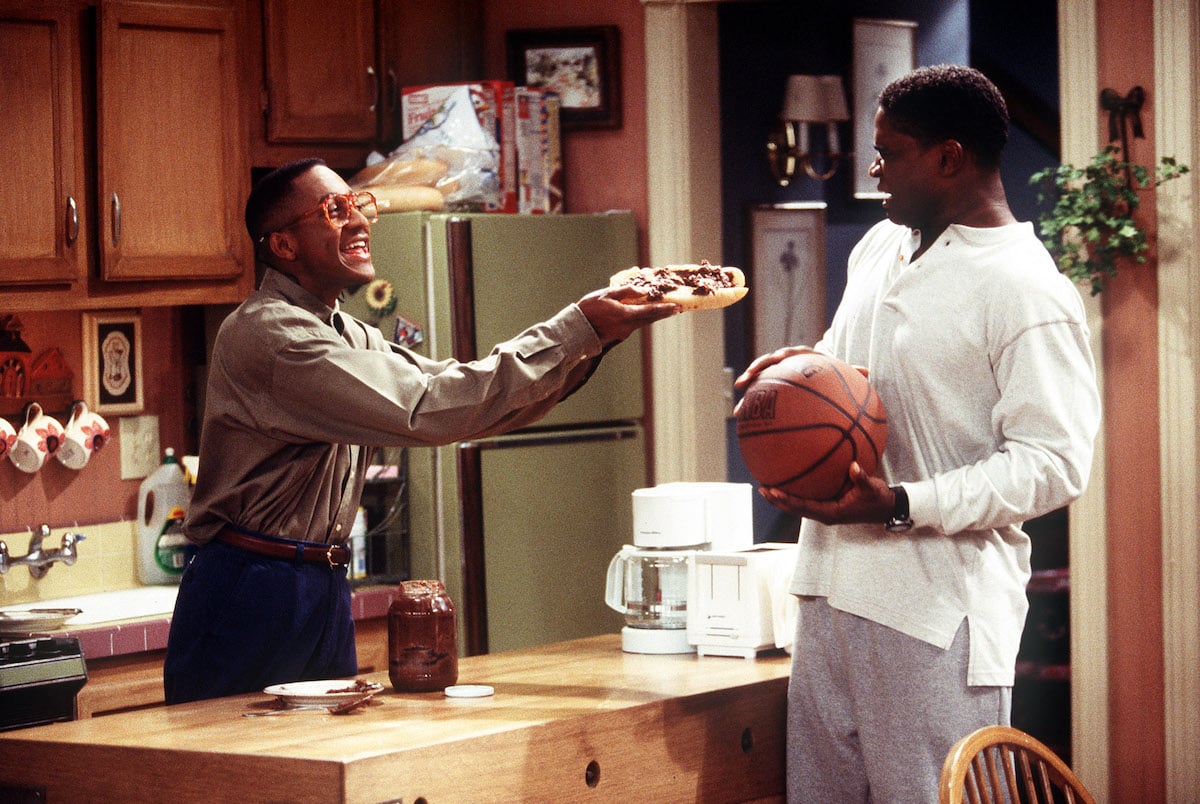 Halfway through the first season, Urkel appeared as a recurring role. The character became iconic for his high-pitched voice and an unrequited crush on Laura. The endless grief his contraptions caused gave plenty of viewers some laughs. 
At some point, Urkel creates a device that turns him into his alter ego, Stefan Urquelle. Stefan is supposed to be a cooler version of Urkel. He has a deeper voice and acts suave. Later, Urkel clones himself and turns the clone into Stefan, who eventually leaves the series. 
In the beginning, the creators meant for Urkel to be a one-off role. He became a breakout star when the audience became attached to the character, leading to Urkel getting written in as part of the main cast. The dorky character helped make Family Matters run for so long. 
As it turns out, co-creator Michael Warren used his friend, Steve Erkel, as inspiration for creating Steve Urkel. However, he regretted doing so when the character became immensely popular. The real person received numerous phone calls from fans. Some of them were prank calls. 
Steve Urkel became massively popular
The creative team of Family Matters often gave White credit for making the show as popular as it is. "Jaleel is the reason that show became a big hit," said Bill Bickley, an executive producer on the show, to the Los Angeles Times. "He really was one of those happy accidents. Some of the adults in the cast were upset when he became so prominent. We told them that this was one of the best things that could happen to them, that they would have a steady job for longer than they would have otherwise."
Urkel had a cultural impact in the United States. In one episode, viewers see the character dance. Dubbed "The Urkel Dance," the dance became popular enough to appear in another show. It was not long until Urkel's face got put onto merchandise. Urkel's actor, White, easily became the star of Family Matters. 
Things got tense between Jaleel White and the cast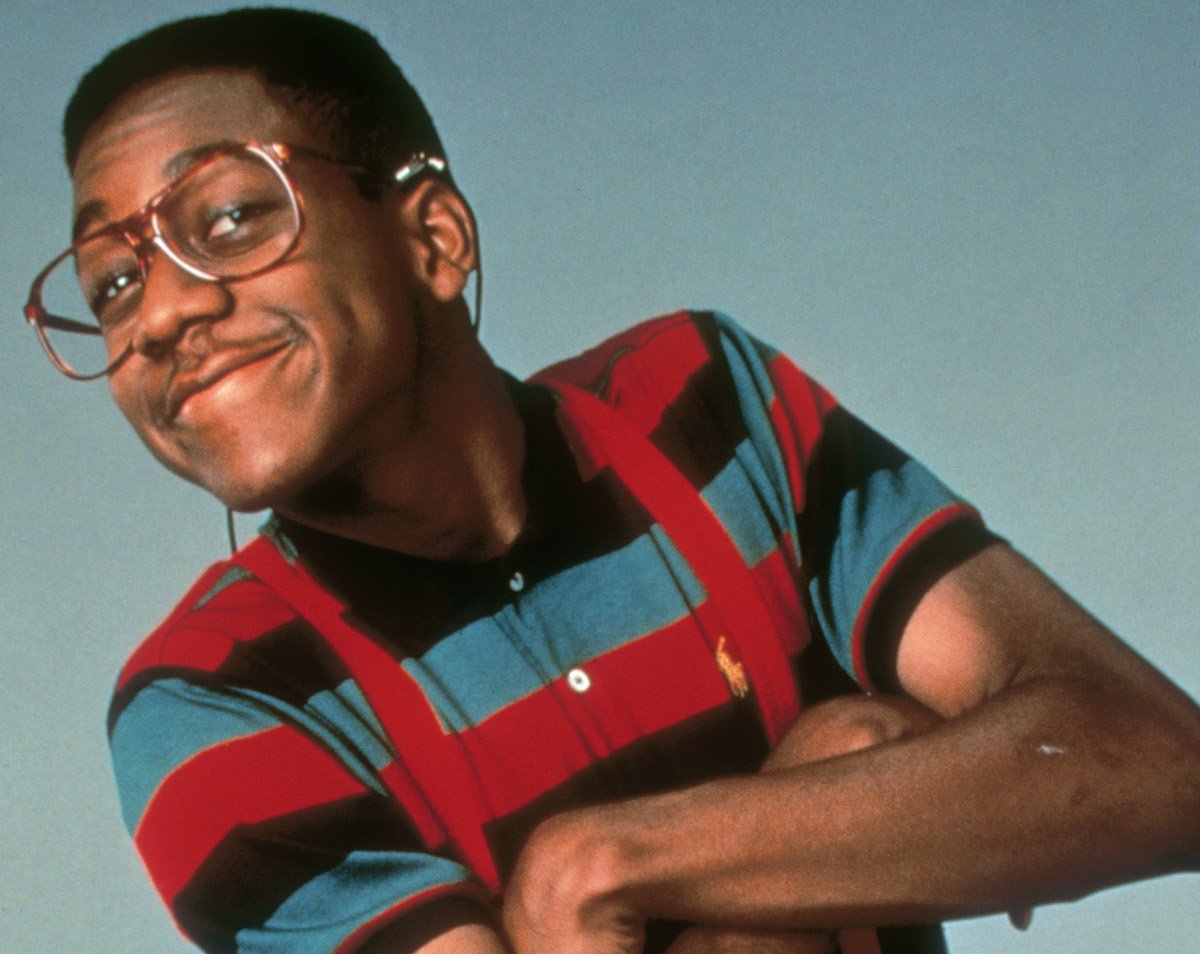 Even though White did not play the main role, it almost seemed like he did. While fans could not get enough of Urkel, many of the cast members grew tired of him. According to Mental Floss, White revealed how his character sparked tension between him and his fellow co-stars. 
"How do you think they reacted? There was some jealousy," White told Los Angeles Times in a now-archived interview from 2010. "Not with the kids on the show, though. We worked through all our issues and we were all cool." 
He spoke about the dynamics and strain to Vanity Fair in 2011: "Things were definitely strained in the early going. There's no sense in hiding that. There was a division between myself and the rest of the cast, but over nine years and 215 episodes, obviously relationships get better. I still talk to certain cast members to this day."
Actor Jo Marie Payton, who portrayed Harriette Winslow on Family Matters recounted how the news was received.
"So it may have caused a little conflict, just because… it was a real shocker to all of us, you know what I mean? Because he was this little character and we had just gotten to know each other and I didn't know Mr. VelJohnson or Telma prior to that, I didn't know any of them prior to that," Payton told TV Series Finale. "So we all had gotten together, we had done 12 shows, and we were a little family, so we had learned to know and like each other and communicate, and relate and energize with each other."
She added: "And then Jaleel came in and it was fun to have him there and all, but of course it did the same thing Happy Days did [with the Fonz character]. You know what I tell people? He "jumped" out of Family Matters, but I "jumped" out of Perfect Strangers, you know? It was just a different kind of "jump." But I understood some of what he was going through because I felt a little something when I was told that I was getting a [spin-off] show."
Ultimately, it may have been his part in making the show successful that won the cast over. After all, Payton said in 2010, "We were all happy to be working, and he made the show go, and we're all still happy about it right now. We're still laughing to the bank with the residuals."