'Family Ties': Michael J. Fox Survived on 3 Hours of Sleep Per Night for a Season — and It Changed His Entire Life
Back in the '80s, American families accepted a sitcom TV show with Parents who protested the Vietnam War and a pro-Reagan Republican high school son. Not only was Family Ties accepted it was welcomed into homes every week for seven seasons. 
One key ingredient to the show was Michael J. Fox who played the Reagan-loving son, Alex P. Keaton. His parents, Steven and Elyse Keaton were portrayed by Michael Gross and Meredith Baxter.
At the onset of the show, Alex had two sisters, Jennifer, and Mallory, played by Tina Yothers and Justine Bateman. Elyse gave birth to a fourth child, Andrew, in season 4.
Fox's life leading up to 'Family Ties'
In June 1961, Fox was born in Edmonton, Alberta, Canada. He is one of five siblings. His parents were supportive of his ambitions of becoming an actor, according to IMDb. At 15, he co-starred in a Canadian sitcom Leon and Me. 
To further his career, at the age of 18 he moved to Los Angeles. For the first few years, he landed a few commercials and bit-part roles here and there. In 1982 the doors opened. Fox auditioned for the upcoming NBC sitcom created by Gary David Goldberg. His first audition didn't go well. Matthew Broderick was chosen for the part. But Broderick did not want a long-term TV commitment and passed. Silly man.
The show's casting director asked Goldberg to give Fox a second chance. This time he nailed it and was awarded the role. Not only did it launch his career, but the show also found him a wife.
From 1982 onward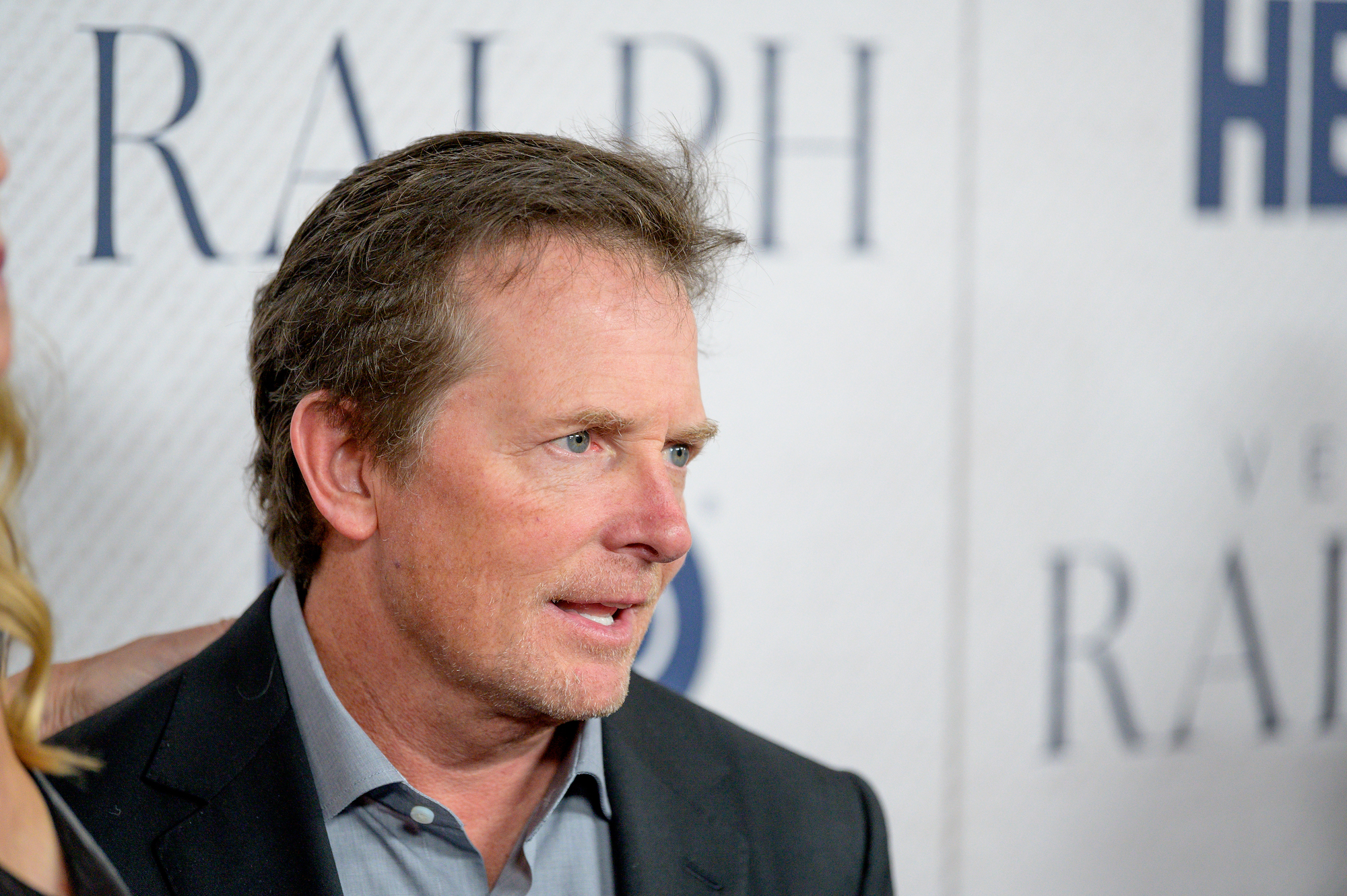 During the filming of the show's first season, Fox, who lived in Brentwood, would at times hitchhike to Hollywood, a 25-minute drive. He had no car. Other times he would catch a ride from his TV mom, Baxter. He admitted in a Today interview, that when she picked him up, he would make her late. "I'd scramble downstairs half-dressed. I wouldn't have my script. I wouldn't have whatever I need. I was just a mess." 
A mess, in part, perhaps because at the same time he was capturing guest roles on shows such as The Love Boat and in TV movies such as High School U.S.A. In 1984, Fox was offered the role of Marty McFly in Back to the Future. He had to decline due to his commitment to Family Ties. But, because of trouble with the alternate for the role, Fox was asked again in 1985. That's when he got really busy!
Could he handle working on both roles at once? "All of a sudden, I came back from Christmas break and I went to work on Family Ties, and then that night I was standing in the parking lot with flaming tire tracks running between my legs—and my whole world changed," he said, according to Mental Floss. 
Due to delays in originally filming Back to the Future, the movie had to be produced in a tighter timeframe. Filming took place in roughly three months. Due to his schedule of TV during the day and film from evening into the wee hours of the morning, Fox would only get about three hours of sleep each night. 
The results of Fox's hard work and lack of sleep
Back to the Future earned more than $381 million, according to Celebrity Net Worth. Fox earned $250,000 for the film. There were two sequels, Back to the Future, Part II in 1989, and Back to the Future, Part III in 1990. His salary jumped to $5 million for each of the two subsequent films, according to Quizzclub.
Meanwhile, for his performance as Alex on Family Ties, Fox received Lead Actor in a Comedy Series Emmy Awards for three years in a row starting in 1985. He also nabbed the Best Actor in a Musical or Comedy Golden Globe in 1989. 
A few years later Fox starred in Spin City from 1996-2001 for which he won an Emmy and three Golden Globes. He was diagnosed with Parkinson's Disease in 1991, although he didn't share the news until 1998. It was then he also committed himself as an advocate for Parkinson's research, according to The Michael J. Fox Foundation website.
Fox went on to star and guest star in many other shows including Boston Legal, The Michael J. Fox Show, The Good Wife, and Designated Survivor. His memoir, "No Time Like the Future, An Optimist Considers Mortality" was released last year, at which time he announced his retirement from acting.