'Family Ties': What Is Tina Yothers' Net Worth?
TV shows often come and go from the spotlight, but many fans still feel a sense of connection and nostalgia when it comes to the 1980s hit series Family Ties. The show gained millions in viewership and a loyal fanbase, setting the stage for the actors to take on whatever they wanted when it finished. 
After immense success and stardom from the hit TV show and a new career path, let's take a look at what Family Ties child star Tina Yothers is worth today. 
Tina Yothers' life off the screen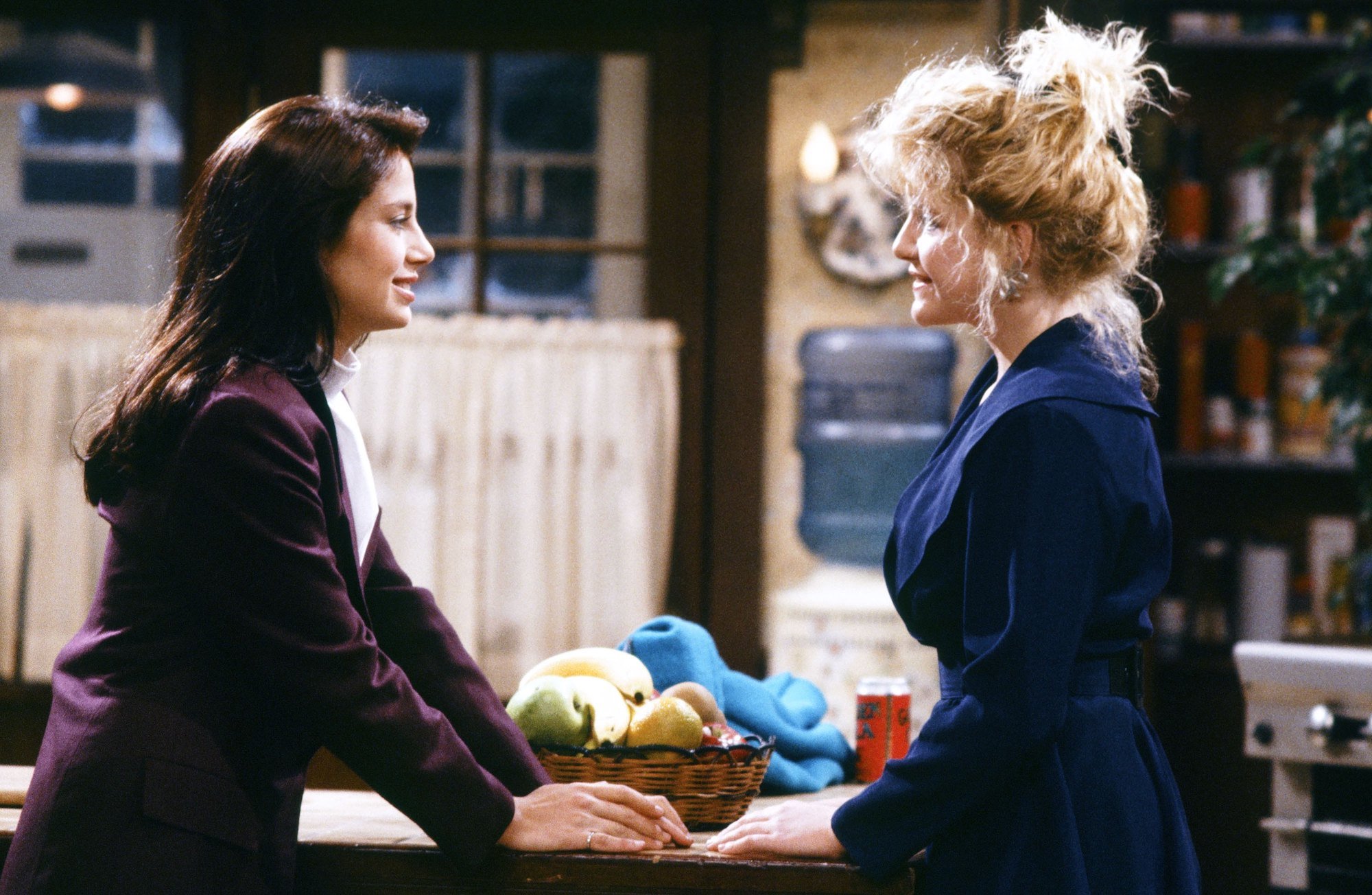 The American actor has been married to her significant other, Robert Kaiser, since 2002, and together, they have a son Robert Jake, and daughter Lillian Grace. 
She is one of four kids born to parents Robert Yothers and Stella Yothers. She has three brothers named Cory Yothers, Jeff Yothers, and Randy Yothers — all the kids have had a brief experience with commercials.
While the siblings have since moved in different directions, Cory and Tina enjoy playing in their band Jaded together. Cory plays the keyboard, and Tina has an amazing voice, starring as the band's lead vocalist. 
"I stopped acting because I had other passions I wanted to pursue," BrainyQuote reports Yothers saying. "The music and everything we're doing on the stage and on television backs itself up. If that's what gets people's curiosity going or brings their attention to us, that's fine."
Facts Verse reports Yothers' latest TV appearance was on What Not to Wear, where she told the hosts, "I was going through what a lot of girls go through, on national television. And I always reached out to the average girl because I wasn't the stick figure, pretty one. I never had a centerfold team."
Her life on the screen
While everyone knows of her most iconic role on Family Ties, the child star has had some other roles and appearances on her acting resume. Before playing the youngest Keaton, she played Peg Breydon in The Magical World of Disney, and after she took on roles like Molly Dunlap in Shoot the Moon and Tonya Harding in Spunk: The Tonya Harding Story. 
More recently, however, she has only made appearances on a few reality TV shows, including Celebrity Fit Club, Celebrity Wife Swap in 2012, and What Not To Wear in 2013. 
"After doing spots for McDonald's, Bell Telephone, and Doritos, Tina auditioned for a role in the movie Shoot the Moon (1982) and won the part," IMDb reveals about the beginning of the television actor's career. "After the movie, she won the part of Jennifer Keaton on the series, Family Ties (1982)," and it opened up for her from there.
How much she's worth decades after her role in hit series 'Family Ties'
"Tina Yother is an American actress who has a net worth of $2 million dollars," Celebrity Net Worth reports. " She began her professional career appearing in numerous commercials before she had started kindergarten. From there, she moved to television movies [and shows like] the role that would bring her the most recognition, as Jennifer Keaton in Family Ties."
Tina Yothers' professional career has undoubtedly made her life financially comfortable since her child-star days. While many wonder what could've been had she continued down the same path of acting fame, it's clear she is doing what she loves most with her band and spending the rest of the time with her little family. For a Hollywood star — especially a child star — that's a best-case scenario.