'Family Ties': Tracy Pollan Didn't Like Michael J. Fox When She First Met Him
Actor Tracy Pollan has starred in dozens of TV shows and TV films, including Nightcap, Law & Order: Criminal Intent, and The Michael J. Fox Show. But her most notable role that most fans know her from is when she starred in the sitcom Family Ties. It was on the set of the latter show that she first met Fox, who she would later marry. But when Pollan was asked in an interview what she thought of Fox when she first met him, she had some surprisingly negative things to say about her Family Ties co-star.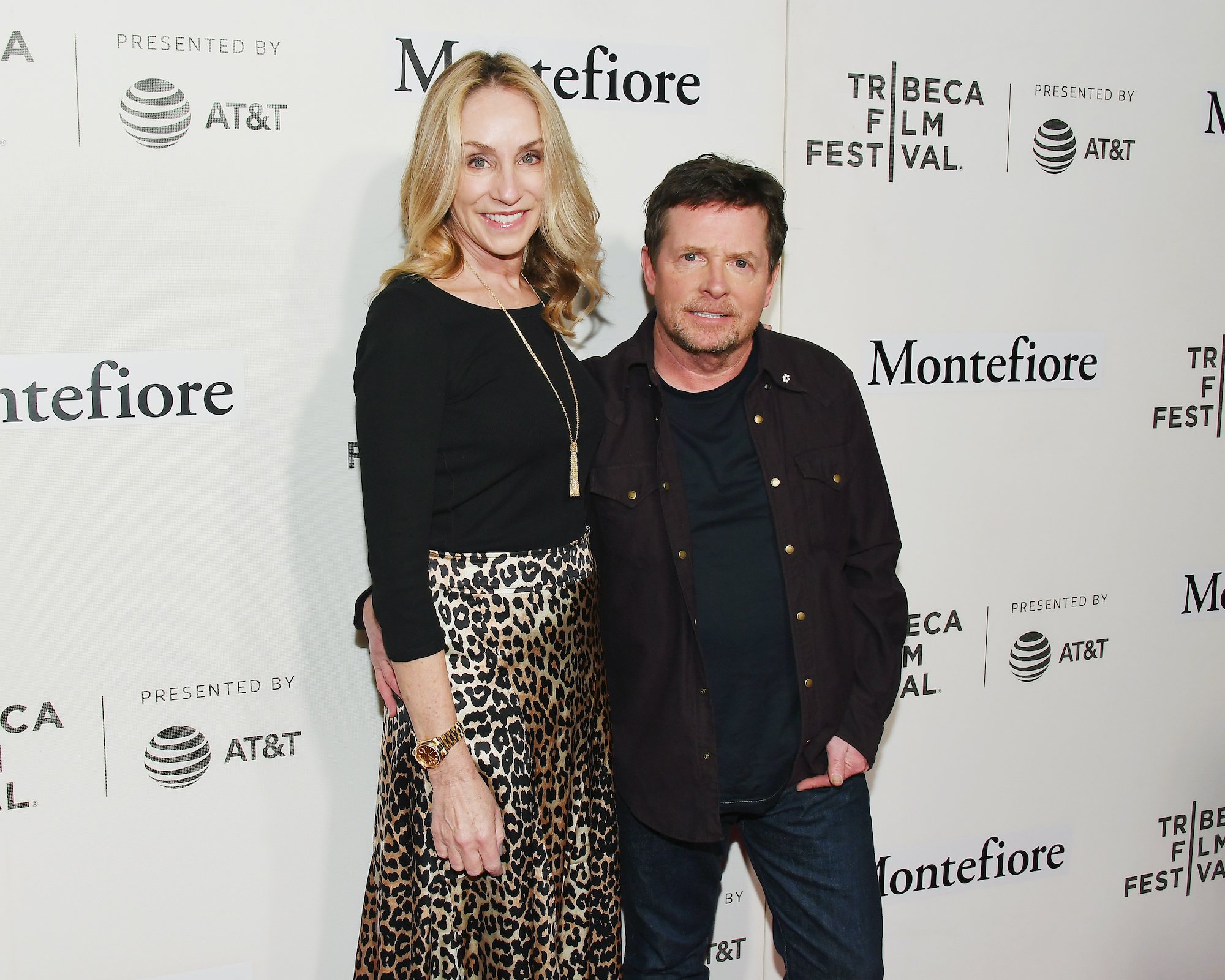 Pollan's acting career began on Broadway in the 1980s
Pollan was born into a media family, reports Film Reference. Her parents were magazine editors and writers, and her brother is award-winning author Michael Pollan. And while she became known for her appearances on TV, Pollan's career actually began on Broadway in the 1980s, alongside Footloose star Kevin Bacon. Pollan and Bacon would go on to date for approximately five years.
During this time, Pollan landed her role on Family Ties — a role she held for two years before moving on to other TV productions. More recently, Pollan has focused on her culinary career alongside her brother and the rest of her family. The cookbook she co-authored, entitled The Pollan Family Table, came out just a few years ago. 
"With so many gustatory geniuses in one clan, it was only a matter of time until Tracy Pollan and Co. published a cookbook," reports Elle magazine. Besides her TV career and growing culinary business, the magazine points out that Pollan is an "accomplished multitasker" who also serves on the board of the Michael J. Fox Foundation for Parkinson's Research.
Pollan first appeared on 'Family Ties' in 1985
Family Ties ran for seven seasons in the early- to late-1980s. The NBC sitcom focused on the dynamics between Alex P. Keaton (played by Michael J. Fox), a staunch Republican, and his liberal, hippie parents Steven Keaton (Michael Gross) and Elyse Keaton (Meredith Baxter). The show's series finale aired on October 30, 1988. During its run, it won numerous Emmy awards, Golden Globes, and other accolades.
"Before Courteney Cox was brought on, Pollan played Family Ties' Ellen Reed, one of Alex's early love interests," reports Entertainment Weekly.  Pollan's Reed appeared throughout season four, as well as in a couple of episodes in the fifth season. 
Despite her short tenure on the show, Pollan had a lasting impact. For example, the hit '80s song "At This Moment" by Billy Vera initially soared to popularity as the show's love song for Pollan and Fox's characters. But that's not the only piece of trivia that surprises fans of Family Ties.
Pollan did not like Fox when she first met him on 'Family Ties'
Pollan and Fox tied the knot in 1988, and they remain married to this day. However, a romantic future was not on the books when Pollan first met her Family Ties love interest. In an interview with Inside the Actors Studio, host James Lipton asked Pollan what she thought of Fox when she was introduced to him. Her first impression was not favorable.
"He was feeling good about himself," she explains to Lipton, as quoted in Mental Floss. "I think I thought he was kind of full of himself." However, once Pollan got to know Fox, things turned around. "We started to work together and I got a completely different impression and how completely opposite from that he was—just funny and so smart, and just all of these other things came through those first two weeks we worked together," she added.