'Family Ties': Why 3 Separate Nick Moore Spinoffs Failed
The 1980s brought a new wave of TV shows with some of the most beloved sitcoms, such as Cheers, Growing Pains, The Golden Girls, and Family Matters. However, one that made a big impression and became an instant hit was Family Ties.
The show not only reflected the United States cultural shift. It also gave many well-known stars, including Michael J. Fox, Courteney Fox, and Scott Valentine, their beginnings to become successful actors and actresses. Valentine's role as Nick Moore sparked the interest for three separate spinoffs that unfortunately never stuck. 
'Family Ties' Recap 
The 80s hit TV show that mixed comedy while discussing intense human issues was what the world needed during the cultural shift from the liberalism of earlier years to the conservatism of the 1980s. 
The family sitcom aired on NBC from 1982 to 1989, taking home three Emmy Awards and a Golden Globe. The TV show followed the Keaton family living in a suburb of Columbus, Ohio. Elyse Donnelly and Steven Keaton were the parents who were ex-hippies with politically liberal views, while their oldest son Alex P. Keaton was a Reaganomics fanatic.
Their other children, daughter Mallory, was a fashionista and gossip girl, while Jennifer was a tomboy wanting to live a normal life. The fourth Keaton child, born in 1985, allowed Alex to mold his younger brother with his conservative image.
However, Nick Moore became one of the most notable from the show. He was a big-hearted character who played the role of Mallory's boyfriend. 
Who was Nick Moore?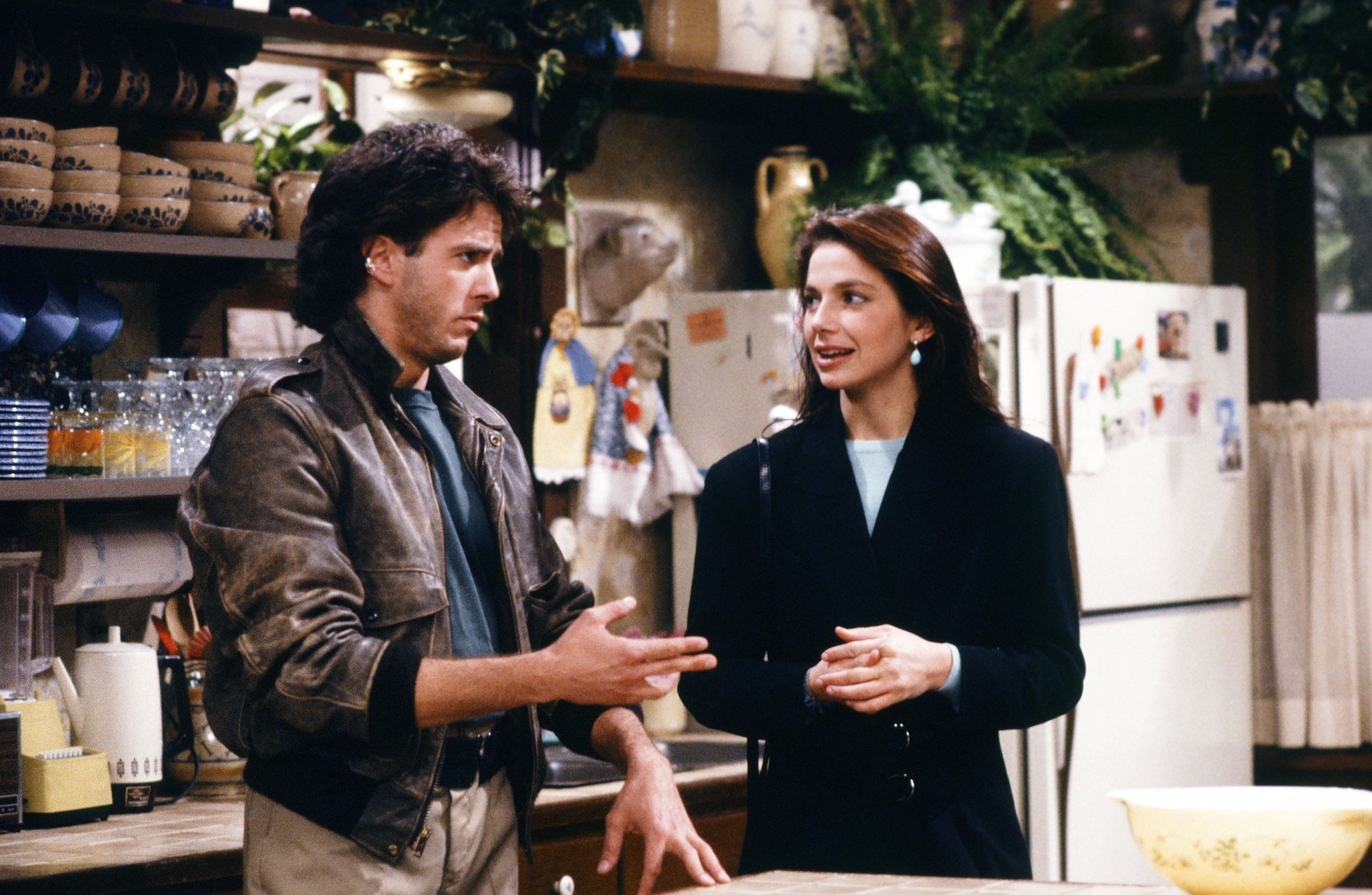 Family Ties featured several notable characters. However, not all of them were originally planned to be series regulars. Nick Moore was one of these.
Scott Valentine played Nick on the classic show, and the character quickly became a fan favorite. While Valentine's character was only supposed to appear in one episode of Family Ties, the show made him a regular supporting cast member.
Nick was introduced in the fourth season of Family Ties and continued making appearances until the show's seventh and final season. He was Mallory Keaton's environmentalist artist love interest, and one of Mallory's most remembered boyfriend. Although Nick Moore was only a supporting role on the family sitcom, he made a big impression with fans that prompted three separate Nick Moore spinoffs. 
What were the 3 failed Nick Moore spinoffs? 
While Nick Moore was a popular character, NBC had trouble making spinoffs with Nick become a success. With the three pilots created, not one turned out to be successful. In the first spinoff, called Taking It Home, Nick Morelli moves to his Detroit home to live with his grandfather. The project was canceled after filming due to the actor's death who played the grandfather, Herschel Bernardi.
The second Nick spinoff created a Friends vibe, with the episode based in New York City, and was centered around a daycare center for juvenile delinquents. This too was not meant to be. 
People often say that the third time's a charm. However, that was not the case in the never-meant-to-be Nick Moore spinoff show. The Art of Being Nick was the network's final attempt at making a spinoff work. The pilot featured Nick living with his sister and her child in New York City.  The show did well with its air date in 1987, but the network still did not want to pick it up immediately.
After the network decided to give the show a shot toward the end of the summer, Valentine was not interested. Mental Floss quoted Valentine saying, "You know what guys? If I do this I'm gonna be Nick for the rest of my life. And we should put Nick to rest right now."