Fan-Favorite 'Candyman' Actor Plays Venom in Insomniac's 'Spider-Man 2'
The unsettling reveal of Venom creeping from the shadows in Insomniac's Spider-Man 2 excited and terrified fans. The crackling voice only uttered three words in the trailer, but fans are excited to hear more. Voiced by Tony Todd, the lethal symbiote gets his new voice from seasoned horror movie antagonist, the Candyman.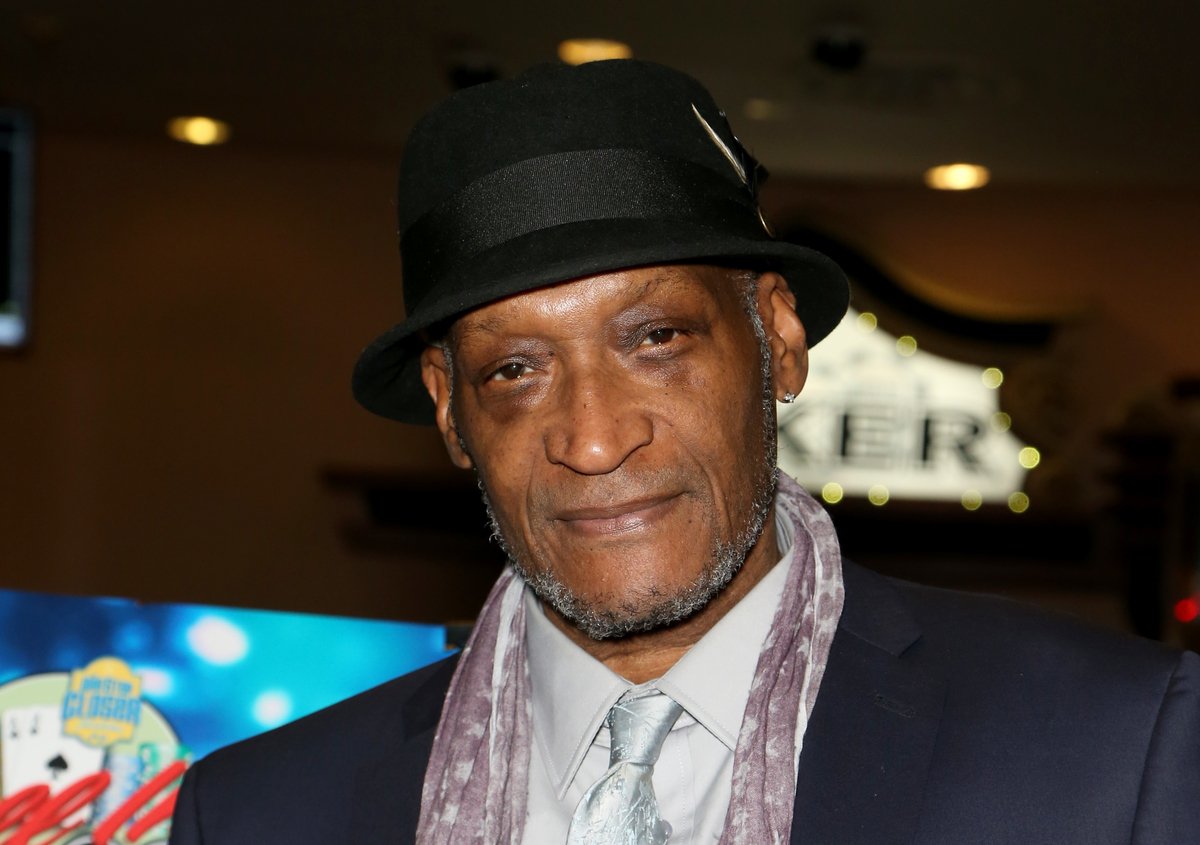 Tony Todd from deadly urban legend to brutal antihero
With a long history in horror films, Tony Todd first starred in the 1990 Night of the Living Dead. Just two years later, he would become the titular character in Candyman.
As the legend of the Candyman goes, he was brutally murdered in the 19th century for an interracial love affair. His vengeful spirit returns when summoned by saying his name five times to a mirror.
Todd has taken up this role four times, in the original 1992 film and in its sequels. Most recently, he became the Candyman once more in August 2021.
While many horror films see diminishing returns and flimsier plots, the 2021 Candyman earned positive reviews and finished behind Shang-Chi and the Legend of the Ten Rings at the box office over Labor Day weekend.
Tony Todd has a voice to remember
The goopy, black thorn in Spider-Man's side has a long history of an unsettlingly low voice. The character is designed to resemble a terrifying, twisted version of Spider-Man.
When the dagger-sharp teeth flashed in Insomniac's trailer, and a voice hissed from the shadows, fans knew that Tony Todd did the character justice.
In the trailer, the ominous narrator (possibly Kraven the Hunter) asked for a challenge and asked if Peter Parker or Miles Morales could fight him.
Instead, Todd's Venom responded: "Yes…we will."
However, it is currently unknown what role Venom will play in the game. Tony Todd is no stranger to playing a villain with a violent track record, but some outlets, like Game Rant, theorize about Venom's playability.
"While Miles and Peter will seemingly both be playable in the new game, Venom could add even more diversity to the gameplay." Game Rant said. "Venom's shapeshifting and visceral power compared to Spider-Man could make for an interesting shake-up of the formula."
Venom will hit PlayStation 5 consoles in 2023
Whether Tony Todd will terrorize the webheads or help them, but the horror movie veteran is sure to make an impact. From the sounds of the trailer, Venom may have a rivalry with the alleged narrator Kraven the Hunter.
Todd could easily swing as a villain or antihero in the new game.
Much like how Spider-Man's theme comes from the 1967 animated show, Venom's voice came from media with more audible sound than comics.
With the Sony films Venom and Venom: Let There Be Carnage cementing the voice even more, Tony Todd looks to write his name next in Venom's voice history.
Insomniac's Spider-Man 2 is slated to release in 2023 and features both Peter Parker and Miles Morales fighting crime side-by-side.
RELATED: Insomniac 'Spider-Man 2': Is Venom Playable or a Terrifying New Villain?