The Fan Reaction to Charli XCX's 'Crash' Singles Was So Different From the Overall Album
With iconic releases from Pop 2 and the Vroom Vroom EP, fans had low expectations for Charli XCX's Crash. That's mostly due to the singles she released prior to the 2022 record. Here's what fans said about these new original songs from Charli XCX.
Charli XCX debuted her album 'Crash' in 2022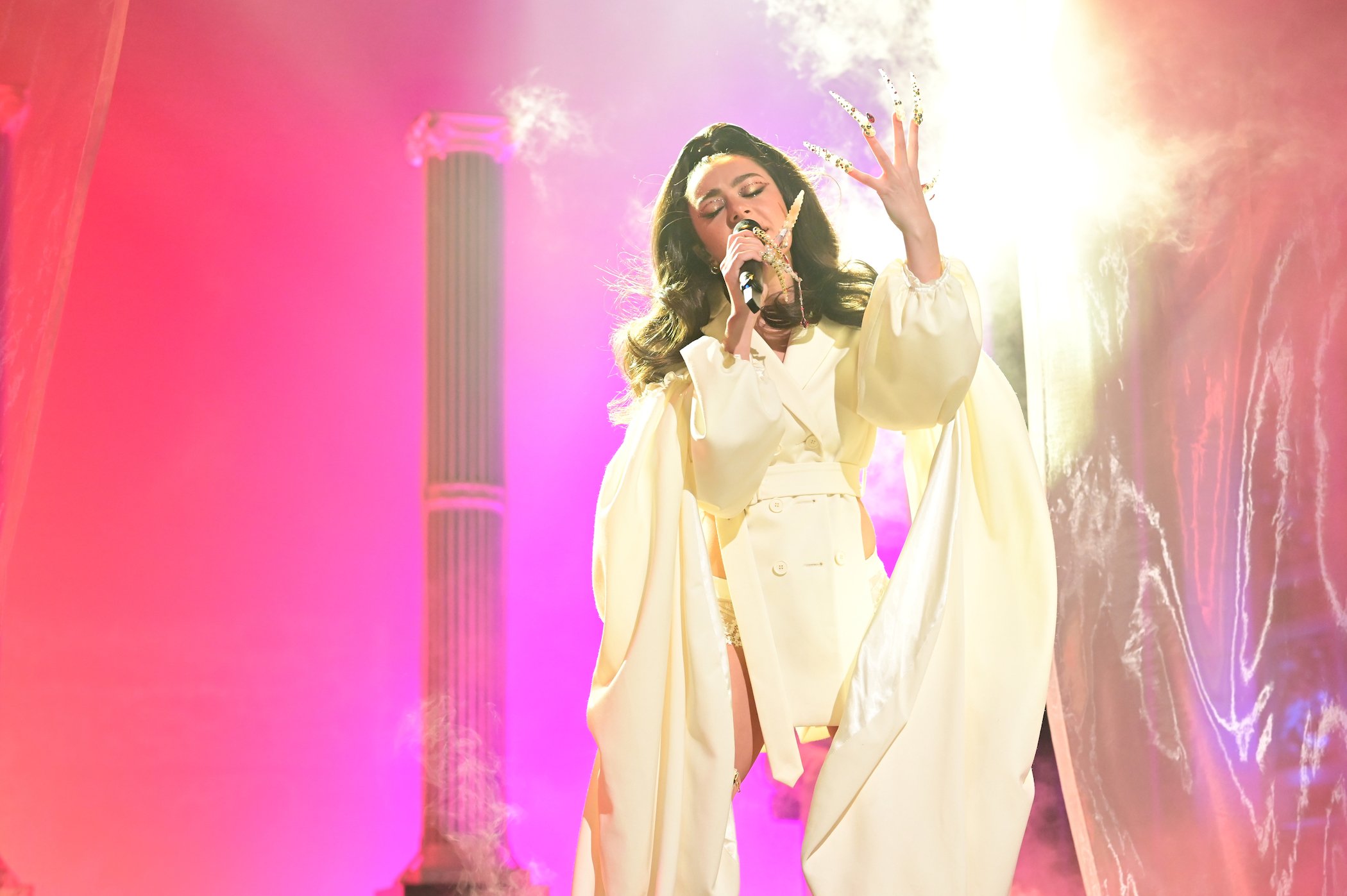 Following her work on "Out Out" and "Spinning," Charli XCX announced her 2022 release, Crash. After months of anticipation, the record debuted on most major streaming platforms, complete with 12 original songs.
Aside from its themes of sex, power, and self-destruction, Crash offered commentary on Charli XCX's experience in the music industry. Not so coincidentally, this is the artist's fifth and final album with Atlantic Records.
Ahead of Crash's debut, this artist released several original singles, the first being "Good Ones" with its goth funeral-themed music video. Some singles featured other "iconic" pop artists, including Caroline Polachek and Christine and the Queens for "New Shapes" and Rina Sawayama for "Beg For You."
There was also "Baby" and "Every Rule," which featured Charli XCX in music videos. Just hours ahead of the Crash release date, Charli XCX debuted the track "Used to Know Me." With a semi-split fan reaction to these singles, the reaction to the album as a whole was overwhelmingly positive.
Charli XCX fans praised the non-single tracks from 'Crash'
With some understandably mixed reactions to songs like "Beg For You" and "Baby," according to some angels, the other songs included in Crash were a welcomed addition to Charli XCX's discography.
"It's pretty crazy how the non-singles are really the ones that shine through the most," one Reddit user said. "I wonder if that was an intentional move by her."
"Surprised by how much I enjoyed it," another Reddit user noted. "She definitely teased some of the weaker songs first. Also, I really think she should stop releasing half the album before it comes out, I think it really dampens the excitement."
What are the fan-favorite songs from 'Crash'?
Within a day of its release, every song on Crash earned thousands of streams. Of the non-singles, the most popular song on the release was "Crash," coming in at 17 million Spotify plays. Based on the social media fan reaction, songs like "Lightning," "Constant Repeat," and "Move Me" are standouts.
"I'm pleasantly surprised at how much I'm enjoying this album since I didn't love the singles," one Reddit user said in the same thread. "'Constant Repeat' is definitely my favorite. Charli's isolated vocals on 'Move Me's' chorus is so good, though."
"With the way the singles were going, this album turned out better than I expected," another fan wrote on Reddit. "I remember driving to work and was… taken back by how good 'Move Me' was I rewinded three times. It kills!"
When it comes to Charli XCX's favorite song from the release, the artist turned to "Constant Repeat," which she also explained was the final song she created for Crash.
RELATED: Charli XCX Album Review: 'Crash' Exhumes Angels Everywhere