Here Are Fan Reactions to RuPaul's 'Drag Race' Season 12 Ruveal
Gentlemen, start your engines — it's finally time for the next season of Drag Race! When does the next season of this competition series premiere? What are the fan reactions to this ruveal? Here's what we know about the new queens sashaying into the werk room for RuPaul's Drag Race season 12.
RuPaul shared some exciting news with fans of the Emmy-award winning series
America needs them now more than ever. After months of anticipation, RuPaul finally announced the next season of his Emmy award-winning competition series. RuPaul's Drag Race shared its return with a brand new cast, featuring a handful of local drag queens.
The winner of the past season, Yvie Oddly, announced them one by one for the official reveal. The RuPaul's Drag Race Twitter account also shared individual pictures of each drag performer, along with a little blurb about them.
"Our producers have come up with twisted, outrageous challenges that raise the bar for all competition of reality," RuPaul said during an interview with Entertainment Weekly. "Our celebrity guest judges are truly legendary. And this cast of queens is, dare I say, the most talented we've ever had. Just when you think you've seen it all, a fresh crop of queens arrives and blows our minds all over again."
Fans reacted to the season 12 reveal of 'RuPaul's Drag Race'
Once the RuPaul's Drag Race Twitter account shared the season 12 "ruveal," it became one of the top trending moments on Twitter. Some fans took to the social media platform, sharing their thoughts on this red, white, and blue-themed sneak peek.
"I feel like they all look like past queens, I see a Trixie, a Gia Gunn, a Miss Cracker, all look very done before," wrote one Twitter user. "But let's see what they bring to the Werk Room and runway."
"Exactly what I was thinking… I thought it was an All-Stars season for a second because they all look like past contestants, but they look great," said another Twitter user. Some fans already shared their favorites of this upcoming season.
"#DragRace OK, so sneaking a peek with the sound off, I'm hoping Rock, Sherry and Widow bring the comedy. Gigi is def werking the Grace Adler [Will & Grace] lewk. And a whole bunch of (pageanty?) other gurrrlz are stomping the runway like Raja. Need to rewatch with sound on," said one Twitter user.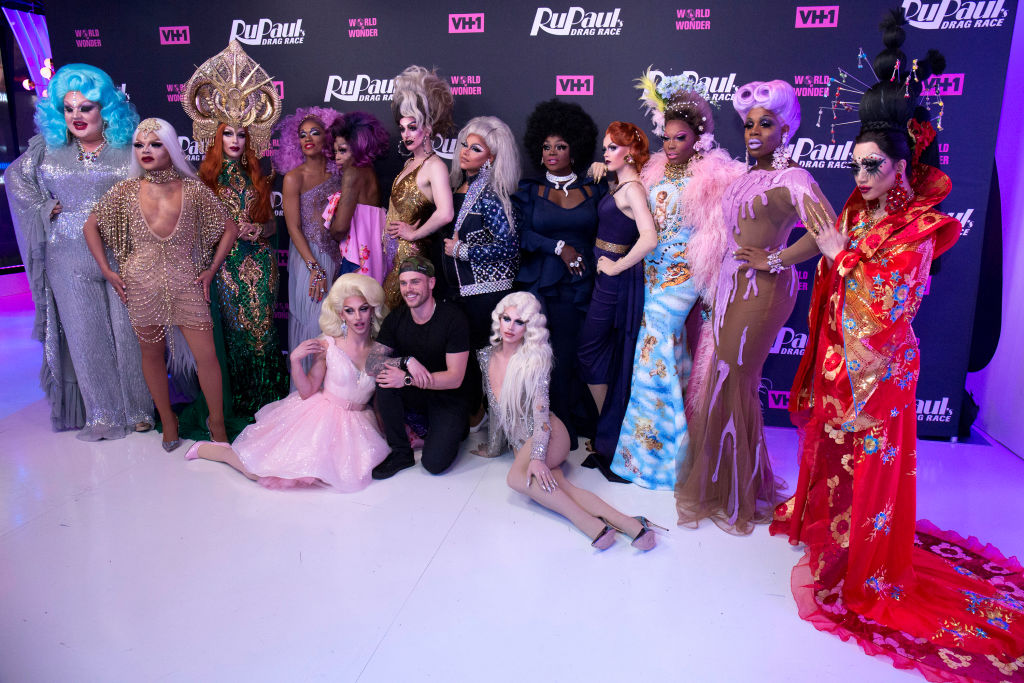 When does 'RuPaul's Drag Race' season 12 premiere?
This announcement comes hot off the heels of an announcement from Saturday Night Live. The host of RuPaul's Drag Race is set to host SNL in the following weeks. This will be RuPaul's first appearance on the series, although skits frequently made references to Drag Race and its contestants. ("Auto Shop" with Chris Pine is still a favorite of many fans.)
However, fans will have a wait over a month for the return of RuPaul's reality competition series. According to the RuPaul's Drag Race Twitter account, the show is slated for a Feb. 28, 2020 premiere. More sneak peeks featuring the contestants will presumably drop along the way.
Until then, fans can stream episodes of RuPaul's Drag Race on VH1.com.