Fans Accuse Kylie Jenner of Being a 'Phony' in Latest Instagram Post
Kylie Jenner may have recently enjoyed a carefree getaway in Turks and Caicos, but even while relaxing, she was still faced with backlash. The Kylie Cosmetics founder just rang in her 23rd birthday with a luxury vacation on the tropical island. As usual, Jenner shared plenty of photos and videos on Instagram that, of course, went viral.
However, there's one photo that didn't sit well with too a few people as they thought it made the makeup mogul seem "phony" and disconnected from reality.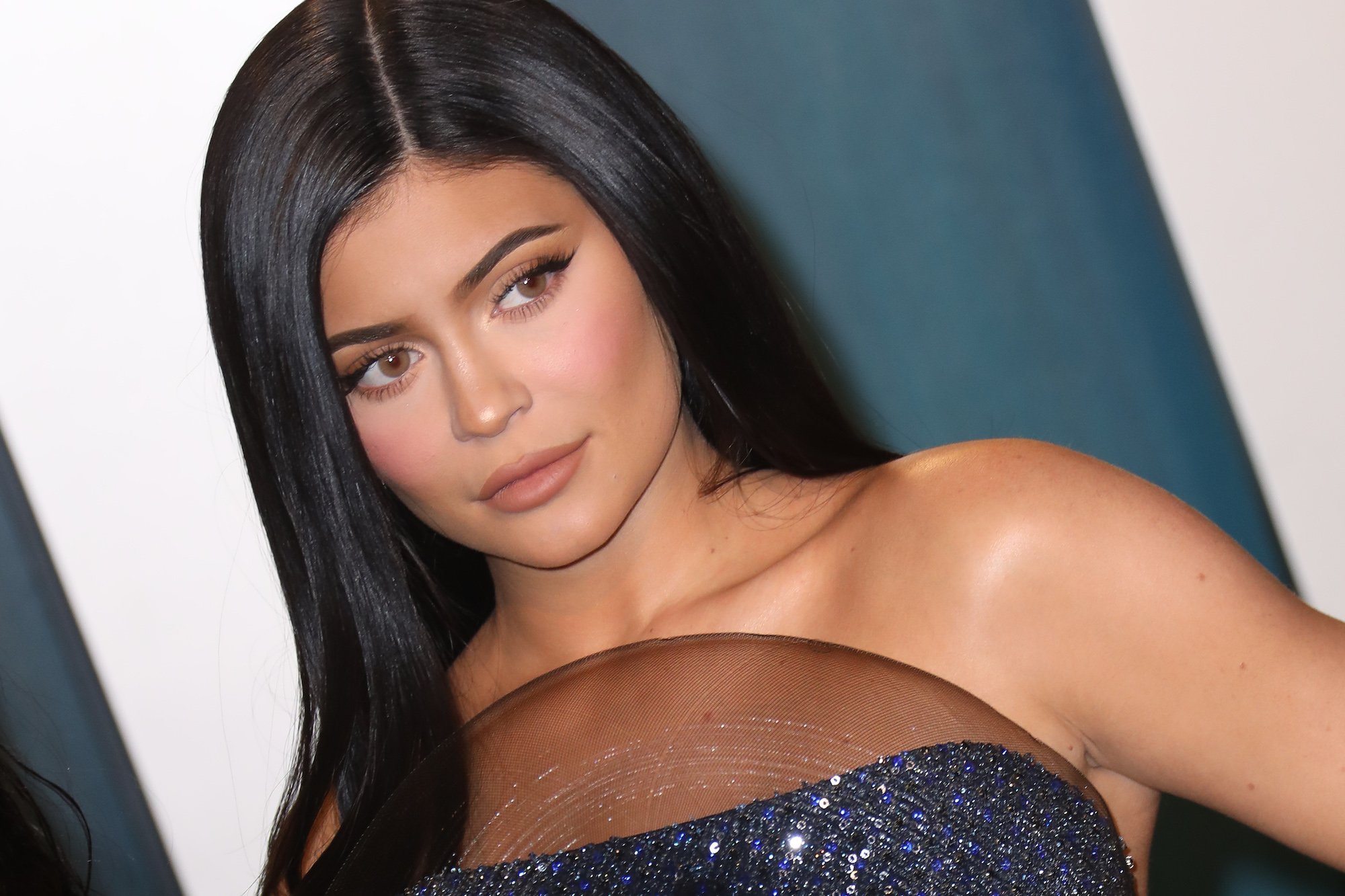 Kylie Jenner stunned while celebrating her 23rd birthday
While many people remain in quarantine amid the coronavirus pandemic, Jenner recently jetted off to Turks and Caicos to celebrate her 23rd year around the sun.
The makeup mogul was joined by sisters Khloé Kardashian and Kendall Jenner and 2-year-old daughter Stormi Webster. She also appeared to be accompanied by her BFF Anastasia (Stassie) Karanikolaou, Tristan Thompson, and brother Rob Kardashian.
Though Jenner didn't share too many details or behind-the-scenes clips from her tropical getaway, she did post several beautiful photos from the trip.
Early on in her vacation, the Keeping Up With the Kardashians star showed off her wildly colorful birthday outfit using her stunning Tranquility villa as her backdrop.
RELATED: Kylie Jenner Fans are Becoming Increasingly Annoyed With Her Instagram Content
"Thank you my love @olivier_rousteing for the most perfect bday dress," she captioned an Instagram post featuring several images of her body-hugging dress covered in bright and bold jewels.
She also shared a handful of photos of herself enjoying the gorgeous views, white sand beach, even the ultra-glamorous villa, which she regularly rents out.
In one photo, the mom of one is seen relishing in an outdoor shower while wearing a skimpy pink bikini.
RELATED: Kylie Jenner Swears That She Never Used 'Brown Skinned Girl' in Her Instagram Caption
Though many are used to seeing Jenner flaunt her assets in photos, some had a major issue with the snapshot as they believed it was a little too perfect for Instagram.
Some fans wish Kylie Jenner was more relatable
After Jenner shared the bikini-clad photo on her feed, a few people took to the comments section to slam her for being disconnected from reality.
"While you are showering in the garden people are dying of thirst. You have the power to do something but I know you would not do a da*n thing," a user wrote.
One commenter went as far as to call Jenner out for being a "phony," as they believe she acts way too perfect for Instagram.
"I totally get it…but what is actually nice is just seeing you as you are. I like your smile and you being real, I could care less for the girl that trust and pretend all the time," the person wrote. "Take a smile photo…post something of you not all done up. I'm sure I'm not the first…but this level of perfection your trying to pull just isn't real and people don't or stop trying to connect. The shower of you outside…just looks phony it would actually be nice to see you guys sleep in a tent…no makeup and make smores…maybe relating to everyone and being your true self could open even more doors."
Fortunately, the youngest Kar-Jenner did receive a few compliments for her photo, with some fans labeling her a "true queen."
"Queen😍," one fan wrote while someone else penned, "Sooo dreamy 😍🔥"
Even with fans calling out Jenner for her Instagram posts, there are still die-hard Kylie stans who never fail to show her some love.