Fans Accuse the Kardashian-Jenners of Using This Sneaky Trick on Instagram to Stay Relevant
Do Khloe Kardashian, Kim Kardashian West, and Kylie Jenner use this tactic to stay relevant? Their fans and critics have a theory.
Khloé Kardashian certainly gets people talking with every new photo she posts on social media. Some fans think that Kardashian, as well as the other Kardashian-Jenners, intentionally use Photoshop and facetuning on their pics to get people's attention. Does the photo editing help them stay relevant?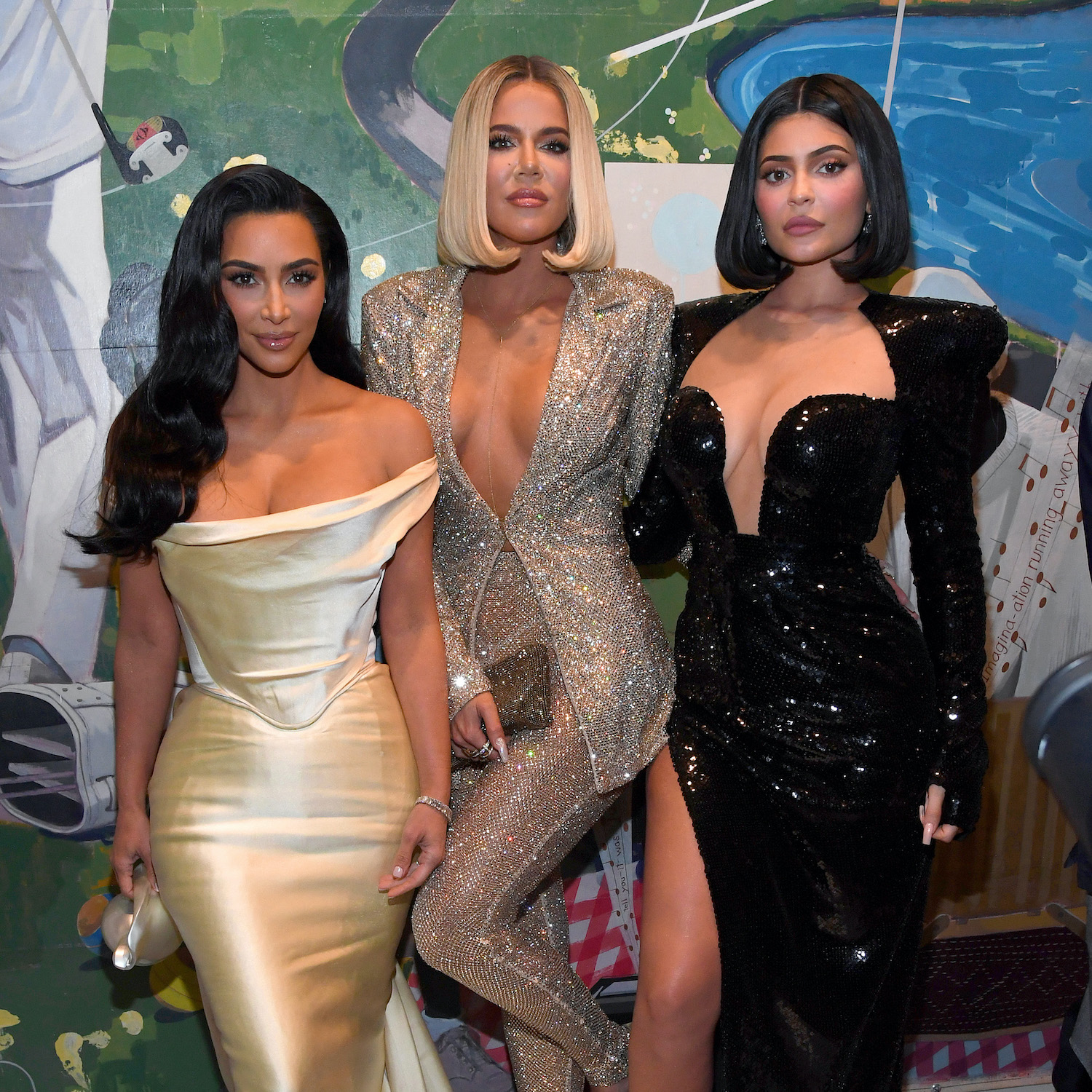 Khloé Kardashian was called out for her Photoshop fail
When Kardashian posted a pic in May that looked almost unrecognizable, fans were confused by her changing face, to say the least. She's posted a number of photos that her followers thought were edited, but when a new Keeping Up With the Kardashians clip came out, it was easy to tell that the Good American co-founder had manipulated the image because she looked nothing like the original.
On Reddit, people discussed her changing look after Kardashian posted the Instagram pic, with one asking, "Can't tell if it's photoshop or surgery? I mean, she looks great but WOW… it's different."
Others zeroed in on the tell-tale signs that she had edited the pic, such as half of her necklace appearing to be missing or the way her eyes seemed off.
Their suspicions were confirmed when the new KUWTK clip came out in August and Kardashian was seen wearing the same top, necklace, and hairstyle in the promo as she had in that Instagram pic — and she looked very different.
One Redditor noted, "Oh my gosh, I thought Khloé's outfit and hair looked familiar! It's so insane seeing how she actually looked on film compared to that crazy FaceTuned selfie she posted. Wow."           
Kardashian's latest pic has fans questioning her again
Kardashian's August 19 Instagram post had her fans and critics again chatting about how different her face looks. One fan commented on the photo of the reality star and her daughter True, "Who is that on the right?"
Kardashian clapped back, "Your new step mother. Be nice or get grounded."
While many of the comments were positive, a few critics trolled the post. "Ugh this is the only girl I know to change her face every week," one critic noted, while another commented, "True will not recognize you if you keep changing your face and hair."
Do the Kardashian-Jenners Facetune their pics to stay relevant?
The Kardashian-Jenners post a lot of pics of themselves and fans couldn't help but notice that the images are often edited. On Reddit, a discussion kicked off about how the famous reality stars might do this on purpose to stay relevant. After all, every post gets people talking.
One fan shared this hot take: "They do this excessive face tune/photoshop on purpose so people talk about them and boost their relevancy."
A lot of fans found it hard to disagree with this theory, as it appears that, in Kardashian's case, changing up the way her face looks gets plenty of media attention.