Fans Accused Kylie Jenner's Skincare Line of Deleting Negative Reviews
Find out why fans are not pleased with Kylie Jenner and her skincare line.
Kylie Jenner has become a force to be reckoned with in the beauty industry these past few years. In 2015, the reality starlet launched her makeup brand, Kylie Cosmetics, which quickly turned her into a billionaire and the richest member of her family.
Last year, Jenner decided to take her business further and started a skincare line: Kylie Skin. However, the brand is currently attracting some criticism from fans for doing something rather unforgivable.
Fans believe that Kylie Skin has been deleting negative reviews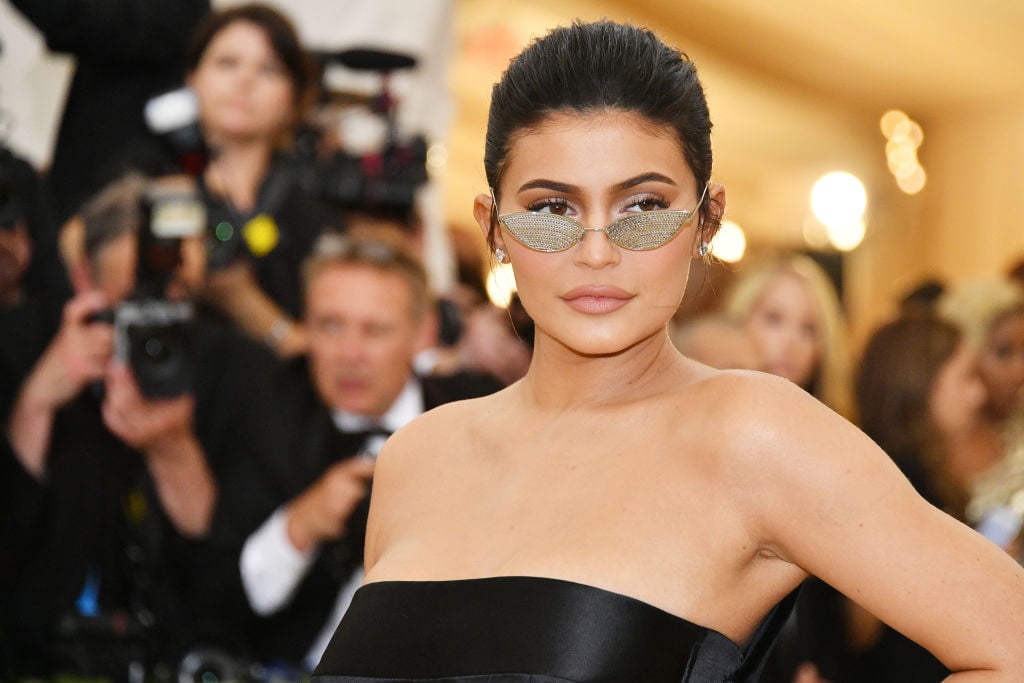 A couple of weeks ago, a fan on Reddit shared that a number of people have been noticing that Kylie Skin's website lacks negative reviews for its products. This is considered suspicious because the same products have a fair number of one and two stars on other websites, but for some reason, they seem to only have positive reviews when seen on KylieSkin.com
This led people to believe that Jenner's team regularly deletes negative comments about Kylie Skin products.
"When I look at reviews and see ALL positive reviews, I always find that fishy," one person commented. "Not every product is going to fit every person exactly so there are bound to be negative reviews on product, no matter how great or loved by a majority it is. I think it is kind of irresponsible of companies to falsely advertise (delete comments, paying people to give positive reviews, etc) how well liked a product it is and I probably wouldn't purchase from that company."
Meanwhile, another fan chimed in: "I wouldn't put it past her and her company. The family's entire franchise is built on being dishonest."
Of course, other people did point out that Kylie Skin is not the only business that likes to delete negative reviews. Many other companies do the same thing, which is why one should be careful when reading reviews online.
Kylie Cosmetics has seen a number of scandals over the years
The debacle surrounding Kylie Skin is actually rather tame compared to what Jenner's other brand, Kylie Cosmetics, has been through.
For some time in 2017, more than a dozen people complained about Kylie Cosmetics' eyeshadow palettes giving them headaches. According to TMZ, customers reported smelling something like "spray paint" and "paint thinner" when they opened the packages from the company.
Not long after, people began complaining that they were receiving shipping packages without the products inside.
Of course, Jenner's team offered refunds and tried to fix any problem that came up, but it goes without saying that Kylie Cosmetics' image did suffer a blow after these incidents.
Kylie Jenner's companies are still going strong
Even though Kylie Cosmetics and Kylie Skin have attracted a fair share of criticism, it does not seem like Jenner's success is dying down anytime soon.
In fact, Kylie Cosmetics is about to team up with Jenner's sister Kendall for a collaboration, and fans are already excited. Jenner often works with her famous family members on special collections.
Most recently, she did a collaboration with her baby daughter, Stormi, which is set to launch on Stormi's birthday in February.
Jenner is also looking to expand her businesses into something bigger. Back in November, she sold 51% of the shares for Kylie Cosmetics to Coty, a company that owns CoverGirl, OPI, Rimmel, and Sally Hansen.
Jenner shared with Harper's Bazaar that, hopefully, the partnership will allow her to focus on the creative and communications side of the brand. Furthermore, Jenner is hoping to "go worldwide and get more amazing people on the team to expand the business."