Fans Are Angry With 'Jersey Shore' Star Nicole 'Snooki' Polizzi's New Strollers: 'I Wouldn't Buy One'
Jersey Shore: Family Vacation star Nicole "Snooki" Polizzi recently revealed the launch of her new baby brand. However, fans are upset about the new strollers, even stating, "I wouldn't buy one."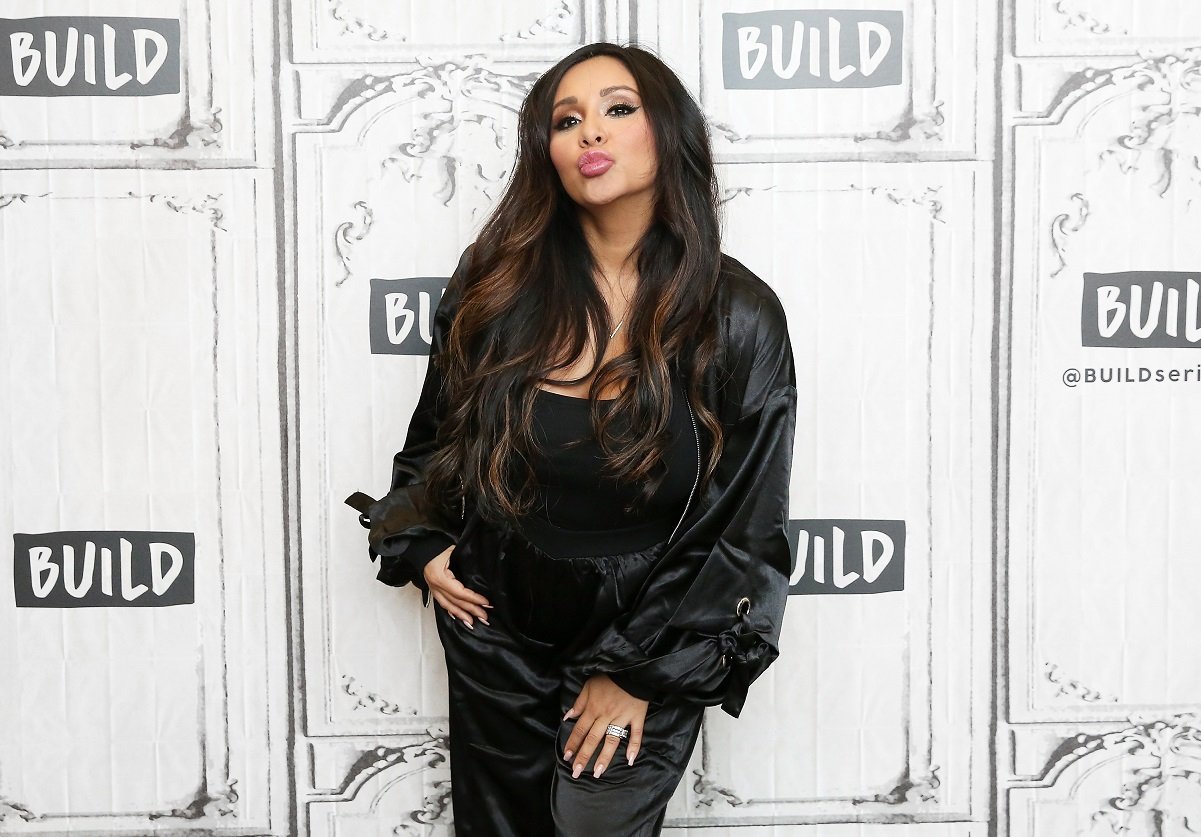 Nicole 'Snooki' Polizzi launches new baby brand with strollers
Snooki revealed on July 15, 2020, that she has a new baby brand coming to Buy Buy Baby called MAWMA. The line will include high chairs, strollers, travel systems, and diaper bags. The Jersey Shore star gave followers a sneak peek of the strollers via an Instagram video.
"I'm super excited about my future MAWMA brand coming to Buy Buy Baby soon," Snooki said in her video. "These are my 'Corinthia' strollers — one in zebra and one in leopard. I love the leopard because it has rose gold detail. It has a little blush and olive in the leopard. You can put your alcohol and phone in there for when you go and walk the baby."
RELATED: Snooki Revealed the 1 Uncharacteristic Drink She Chugged Before Her Audition for the 'Jersey Shore'
There were many positive fan reactions to the stroller, including comments about the "alcohol and phone" pocket. Fellow roommate Mike "The Situation" Sorrentino was quick to congratulate Snooki on her new baby line.
"Super chic, and I'm really excited for you guys to try out my strollers," Snooki concluded. "Love you!"
Fans are angry with Snooki because her strollers are missing one key component
"Love it, but you should add some cup holders," one fan wrote on Snooki's video.
Several other followers added that they would not purchase the stroller because a cup holder is such a vital component.
RELATED: 'Jersey Shore' star Jenni 'JWOWW' Farley's Instagram Photo Started a Heated Debate About Masks on Children
"Where are the cup holders?" another fan asked. "To me, with all three of my kids, it was literally the most important part of a stroller. I wouldn't buy one without them. I don't see any on any of the strollers you've done, or am I missing them?"
Snooki did not respond to the comments, but another fan did remark that cup holders are easily added to the stroller.
"Most expensive/newer brands don't come with the cup holders included," wrote one follower. "You have to purchase it separately."
Many baby stores sell universal cup holders that can be hooked to any stroller. Hopefully, that advice appeases angry consumers.
Where did the brand name, 'MAWMA,' come from for Snooki's new line?
Snooki's baby brand name came from the nickname she calls herself. When her kids call her "Mama," it sounded more like "Mawma" to her.
RELATED: 'Jersey Shore' Star Nicole 'Snooki' Polizzi Decides if She Would 'Still Be a Hot Mess' Even If She Was Never Adopted
"You make me the proudest Mawma every single day!" Snooki wrote to her daughter on one Instagram photo. "Keep shining, babygirl."
She uses the hashtag #mawma often and always refers to herself as her children's "Mawma." It seems appropriate that she make it the name of her new baby brand.