Fans Are Calling Out Beyoncé and Her New Ivy Park Collection for Not Being Size-Inclusive
Beyoncé is being criticized over her new Ivy Park collection.
Fans have been anticipating the release of Beyoncé's Ivy Park x Adidas collection for months. When the pre-sale kicked off on Jan. 17, they rushed online to stock up on their favorite items. But some weren't able to get their hands on anything, as much of the merchandise did not come in sizes beyond XL. Many of them took to social media with their concerns, calling out Beyoncé and Adidas for failing to include a broader range of sizes.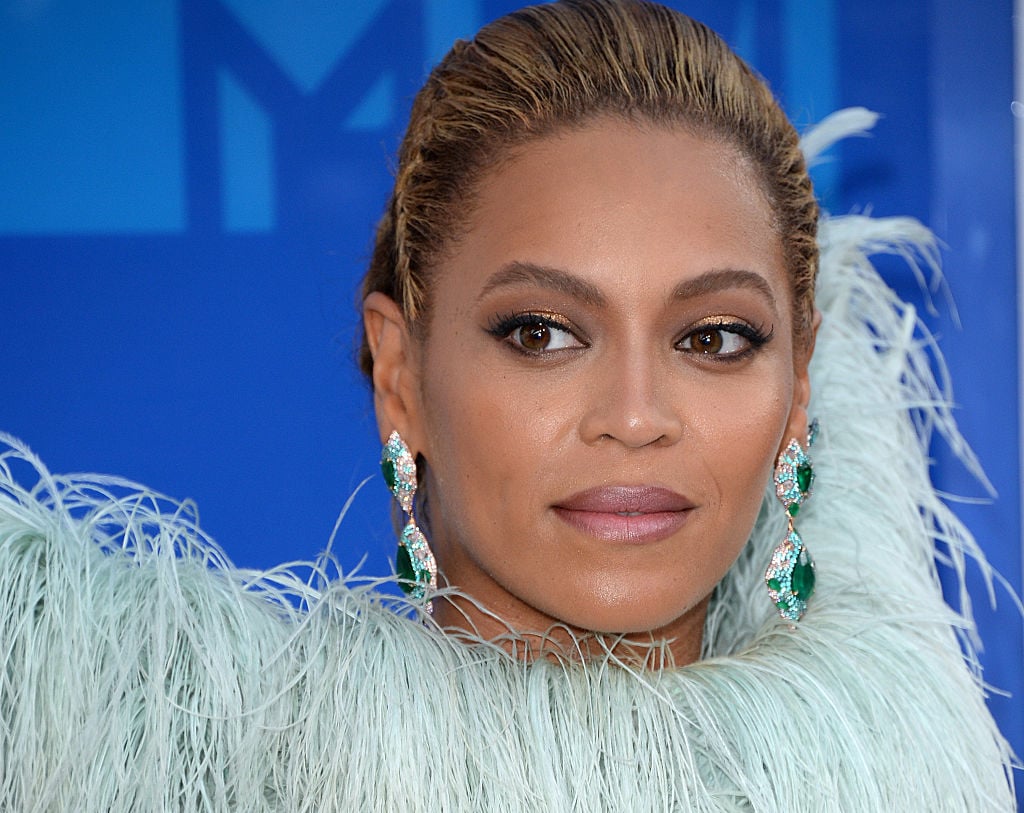 What is the Ivy Park x Adidas collection?
Beyoncé announced the collection with a series of Instagram posts shared in December 2019. The line features sneakers, jumpsuits, cargo pants, tops, hoodies, dresses, biker shorts, coats, backpacks, and leggings. The items follow a maroon, solar orange, and cream color palette. 
"My team has worked hard with the Adidas team in bringing my vision to life for this first collection and I am grateful and proud," Beyoncé said in a news release. "From the accessories to the clothes and footwear, I wanted to design and re-imagine pieces that serve as favorite armor for anyone who acknowledges the strength in their individual style and lives freely and boldly."
In ELLE's January 2020 issue, Beyoncé described the collaboration as gender-neutral and noted that she designs Ivy Park items with "everyone in mind."
The launch of the Ivy Park x Adidas collection
A day before the official launch, fans got the chance on Jan. 17 to buy some items early. After logging online, some people were disappointed to see that the items were not available in their sizes. According to reports, the pieces only come in XS to XL.
So, they took to websites such as Twitter to express their disappointment.
One woman tweeted that while she loves the singer and is a "noted member of the Beyhive," it is "incredibly disappointing that a woman who has made inclusion a part of her brand willfully excluded plus-size people from her athleisure line."
Another said, "I stan Beyoncé, but it's disappointing to see that this collection only goes up to an XL, especially because Adidas recently started selling size-inclusive activewear as well." (Adidas launched a size-inclusive collection with the plus-size brand, Universal Standard in late 2019.)
Someone else tweeted to Beyoncé: "[It's] sad you left your millions of plus size fans out. WE LIKE TO LOOK [GOOD] TO!!"
Even those whose sizes are available spoke out against the line, with one woman saying that while she can fit the XL, she's still "very surprised Beyoncé herself didn't make sure plus sizes were included… hurt actually."
Others, however, took different stances.
"Love Beyoncé but I had no plans on purchasing Ivy Park so I'm not even mad at the lack of plus size pieces," one person said.
Another tweeted: "We all love beyoncé. it's okay for her plus sized fans to be upset about the ivy park size range. accountability is how people improve."
As of writing, neither Beyoncé or Adidas has commented on the criticism. It's unclear whether Beyoncé intends to expand the Ivy Park sizing in the future.
It's not the first time Beyoncé has faced this kind of backlash
The Lemonade singer also faced criticism after a 2016 Ivy Park launch. The items also only came in sizes XS to XL.
"Funny thing about this Beyoncé #IvyPark collection is she wants people to be FIT but the only size she offers is FIT sizes already, so…." one person tweeted at the time.
Another called it "Absolutely disgusting."
Oof.
Beyoncé's fans come in all shapes, so it's understandable why people were hoping that the line would have had a broader range of sizes. Hopefully, Bey will take these concerns into consideration and will release something more inclusive next time.