Fans Are Calling Out Billie Eilish After Controversial Comments On Rap Music
Billie Eilish's comments on rap music were not well received by fans.
Billie Eilish is usually basking in adoration — but not at the time of this writing. The "Ocean Eyes" singer recently did an interview in which she talked about the state of rap music and triggered immediate and widespread backlash. Fans have been taking to social media to call her out and the messages are seriously heated.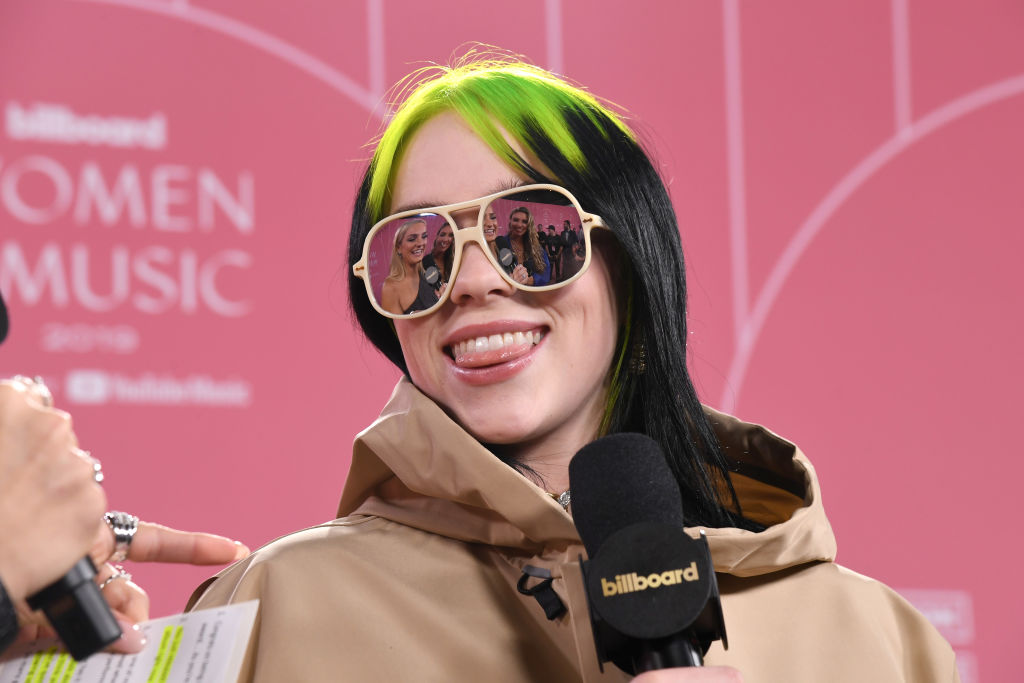 Billie Eilish talks about rap music
She made the comments to Vogue in an interview published on Feb. 3. In the chat, the 18-year-old talked about the authenticity of her music. Though her songs usually employ storytelling, the singer claimed there's a difference between her music and the tunes other artists put out.
"Just because the story isn't real doesn't mean it can't be important," she said. "There's a difference between lying in a song and writing a story."
"There are tons of songs where people are just lying," Billie Eilish continued. "There's a lot of that in rap right now, from people that I know who rap. It's like, 'I got my AK-47, and I'm f*ckin',' and I'm like, what? You don't have a gun. 'And all my b*tches…' I'm like, which b*tches? That's posturing, and that's not what I'm doing."
Billie Eilish's apparent claim that current rap music is rarely genuine and authentic didn't sit too well with many people — and they didn't hesitate to let her know it.
Twitter reacts to Billie Eilish's comments
It seems like hundreds — if not thousands — of people took to social media to share their thoughts on the singer's remarks. Some people feel that she was deluding the public and unfairly singling out rap music.
One critic tweeted: "Billie eilish is a cornball for targeting rap as a genre of lying as if that isn't applicable to pop or alt rock or country. People ALWAYS do this to rap music, single it out as the main genre with any given issue they have. Ridiculous."
Activist and artist Ferrari Sheppard added: "Billie Eilish will win even harder now that she's taken a colonial approach to hip hop. Would you prefer rap stories be 100% nonfiction so we can produce more dead or incarcerated rapstars? Stfu and stay in your lane."
Another tweet from reporter Matthew Zeitlin read: "This was maybe true when billie eilish was in pre school, now all anyone raps is about is how many prescription pills they take and, quite tragically, they don't seem to be exaggerating much if at all.
And someone else noted: "Music is art. Art isn't always real. Billie Eilish has a song where she says 'she is the try to seduce your dad type; I am a bad guy.' Does that mean she was trying to seduce older men while underage? No it's the lyrics to a song. She is still young hence her naivety."
Billie Eilish has been influenced by rappers
While some people are convinced she doesn't respect rap music, Billie Eilish has said in the past that she's been influenced by many artists of the genre. Among her influences are rappers such as Tyler, The Creator, T.D.E. artist Isaiah Rashad, and the late controversial star XXXTentacion.
She told XXL in 2019 that she was introduced to hip hop when she was 11 and developed a love for it following the release of Childish Gambino's debut album, Camp.
"I remember sitting on the corner of my bed and "Heartbeat" came on and I was like, 'Whoa,'" she recalled. "I sat there in awe and I just felt like I had been completely missing a world, you know? I really was like, 'Oh, sh*t. This is what I've been missing. This is what I like.'"
With this in mind, perhaps this all is just one big misunderstanding.