Fans Are Calling Out Dave Chappelle Over His Latest Comedy Shows
Here's what to know about the drama surrounding some of Dave Chappelle's latest comedy shows.
You don't see Dave Chappelle much on television anymore, but he's still a working comic. The Sticks & Stones artist has returned to stand-up comedy and can often be found putting on shows around the world.
One of his most recent stops was in Milwaukee, Wisconsin, where he played four shows. While his performance received lots of praise, many people have called out Chappelle for donating the proceeds to one particular group of people.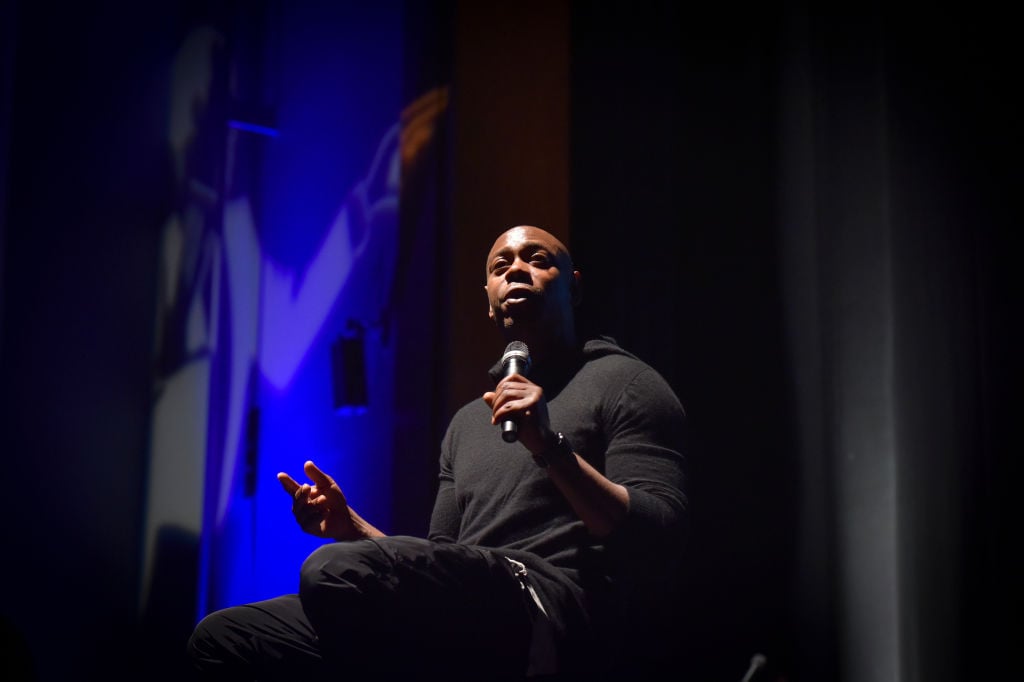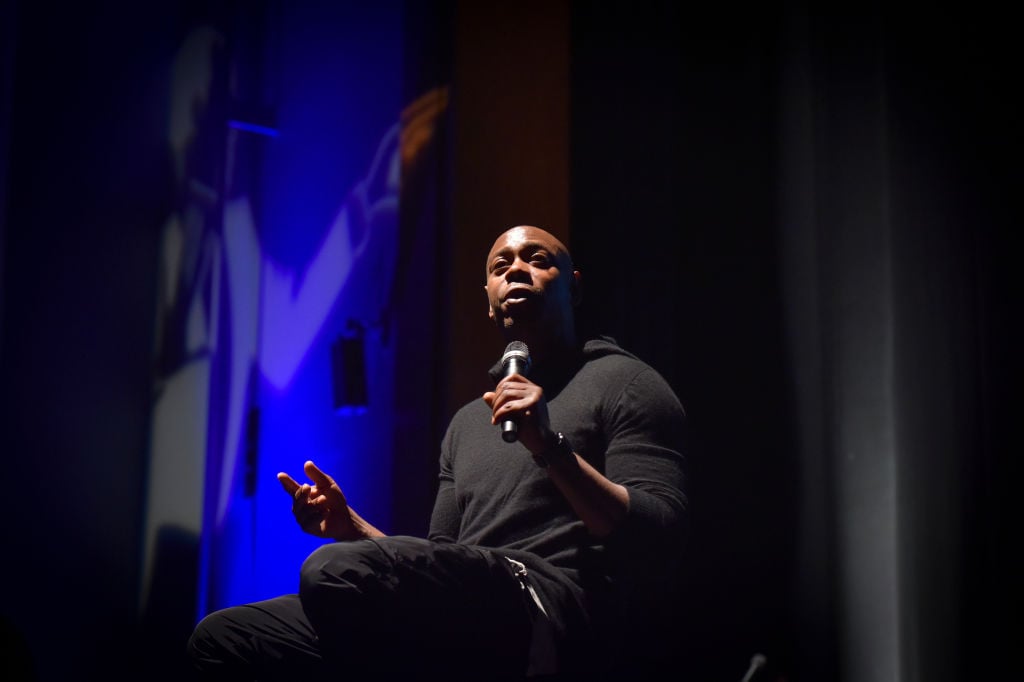 What to know about Dave Chappelle's latest comedy shows
Chappelle performed the sets on March 10 and March 11, per USA Today. At the first show, he reportedly announced that he would donate the proceeds to the families of the victims of a recent mass shooting in the city.
The shooting happened on Feb. 26 at the brewery Molson Coors when a longtime employee entered the building and opened fire, killing five people before turning the gun on himself.
A motive has yet to be determined, but there are rumors that the shooter snapped after allegedly being subjected to racism by his co-workers.
Several Molson Coors employees gave light to the speculation in a later interview with local news affiliate TMJ4, describing a time in 2015 where the shooter found a noose in his work locker. However, the Milwaukee Police Department said in a statement that it does not believe racism motivated the attack.
"Based upon the preliminary investigation, the Milwaukee Police Department is not aware of any of the victims targeted in the mass shooting being involved in any inappropriate or racist behavior toward the suspect. Therefore, the narrative of retaliation being the suspect's motive has not been substantiated," the statement read in part.
Fans can't believe Dave Chappelle
Given the circumstances and rumors surrounding the shooting, some fans felt that Chappelle should not have donated to the families of the victims. They took to social media and aired out their feelings — which ranged from shock to sheer disappointment.
"I really like this guy but I am surprised he did that. All of us out here are not happy about the shooting, but most of us know that there is a back story to this," one person wrote on the Facebook page of a local Fox News affiliate. "The one that Miller Brewery or no one [wants] to talk about."
"You should look more into the Molson Coors shooting before you decide to donate," read a tweet sent to Chappelle.
Another person on Facebook said the money should go to the shooter's family, claiming that the attacker was "the real victim."
But at the same time, many people praised Chappelle for his donation, including an apparent employee of the company who tweeted that they were "humbled and grateful" for the comedian's generosity.
"Ok. @DaveChappelle is freaking amazing," tweeted someone else.
Why Dave Chappelle probably won't address this
While many people would love for Chappelle to offer up some kind of response to this, it's unclear if he even knows about the backlash. Because he's not on social media, he tends to miss out on the things people say about him.
"I'm not on Twitter. I'm not on Facebook. I'm not on Instagram. I don't do any of that stuff," he explained in a 2017 interview on HOT 97's Ebro in the Morning.
"The only way I know about stuff is because everyone else tells me about it. My wife, if it gets real bad, she'll let me know, like, 'Oh, you should look into this.' But for the most part, I try not to pay attention to it," he said.
With that, fans shouldn't hold their breath for a response from the Half Baked actor. But in his defense, it seems like he had the best intentions. Chappelle is passionate about social issues, particularly gun violence, and tends to try his best to help those affected by it.
He famously hosted a free benefit concert in Dayton, Ohio in August 2019 following a mass shooting in the area that claimed the lives of nine people. Chappelle pledged in a speech that he wasn't "doing this for our city," but "for every victim of every mass shooting in our country," according to CNN.