Fans Are Calling Ray J and Princess Love's Divorce Karma After Old Clip Resurfaces
Ray J and Princess Love had many ups and downs even prior to their wedding day. Their happily ever ended when Love grew tired of Ray's alleged partying and cheating lifestyle and she filed for divorce. The former couple are on the receiving end of backlash after an old clip of one of their lowest moments together resurfaced. Social media is blazing with comments from spectators calling their divorce karma for their behavior.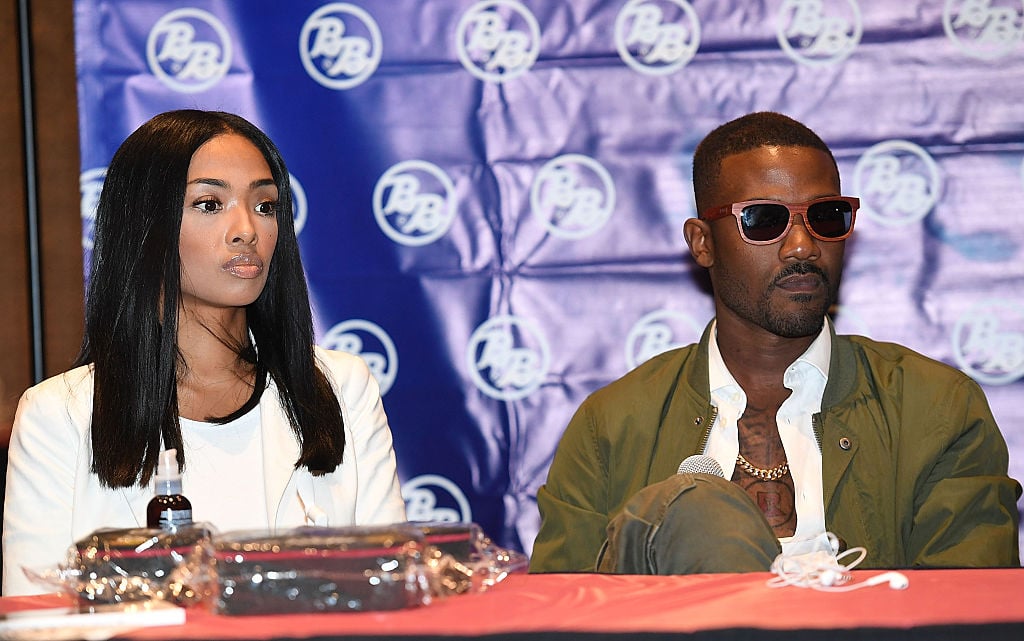 Clip of Ray J encouraging Princess Love to hit a co-star of 'Love & Hip Hop' resurfaces
Ray and Love had a rollercoaster relationship during their first season of Love & Hip Hop. The couple fought often over Ray's controlling behavior, with him preferring that Love cut off contact with former friends and employees of his. Love also felt that Ray wanted to live a double life as a bachelor, while also committing to her part-time.
He broke up with her midway through the first season after she refused to end a friendship with his former assistant. Love responded by throwing drinks on Ray. As their argument escalated, Ray famously pushed Love in a pool as he attempted to block Love from hitting him.
At some point before the season's reunion, the couple reconciled. Love confronted Ray's former assistant Morgan, claiming that she confided in her about the ups and downs of her and Ray's relationship. She claimed that Morgan fed her information about Ray's whereabouts when he was allegedly spending time with other women.
When Ray discovered the conversations between Morgan and Love, he accused Morgan of being a mole. In between the two women argued, he asked Love to hit Morgan in an attempt to shut her up. "Can you please go knock her out real quick," he asked Love, which she happily obliged and charged at Morgan, punching her twice before security intervened.
Fans blast Ray J and Princess Love for old fight on 'Love & Hip Hop'
Though Love and Ray married in 2016, their marital bliss was shortlived. After a blowup in Las Vegas in which Love accused her husband of leaving her pregnant with their one-year-old daughter stranded, the two failed to get back on track. Love filed for divorce after months of separation from Ray in May 2020. She's requesting full custody of the couple's two children.
Related: Princess Love Has Officially Filed For Divorce From Ray J: What Caused The Split and What She's Asking For
Though fans were sympathetic to Love over the divorce filing, many have since changed their mind after watching the old clip. Some say they are not surprised at the outcome of their marriage and cite toxic behavior as the reasoning. Others are calling their divorce karma for how the couple treated Morgan.
"It's her karma after the things she said and done," one wrote on Instagram in the comment section of the video.
"We all knew it would fall apart," wrote another.
"Morgan was right bout her," another chimed in.
"What " man " push they [sic] woman to fight somebody," one asked.
Despite an impending divorce, Ray J and Princess Love are committed to successfully co-parenting
The couple were at odds and attempted one final resolution with an on-camera therapy on a Zeus original series, The Conversation. Love admitted during the special that she was no longer in love with Ray and that she'd lost respect for her husband. They agreed to remain separated and focused on co-parenting until they decided whether or not to split for good.
Related: Princess Love Has Officially Filed For Divorce From Ray J: What Caused The Split and What She's Asking For
Since Love's divorce filing, Ray told The Inquisitr that while co-parenting is new for the couple, they were doing well. They intend to celebrate holidays together as they did while married for the sake of their children. They honored their commitment by ringing in their daughter's second birthday celebration together.