Fans Are Celebrating Jordyn Woods' New, Post-Kylie Jenner Clique
Lori Harvey and many of her best friends are in Jamaica celebrating her birthday. But what fans are talking about the most is how glad they are Jordyn Woods has a new, great group of friends.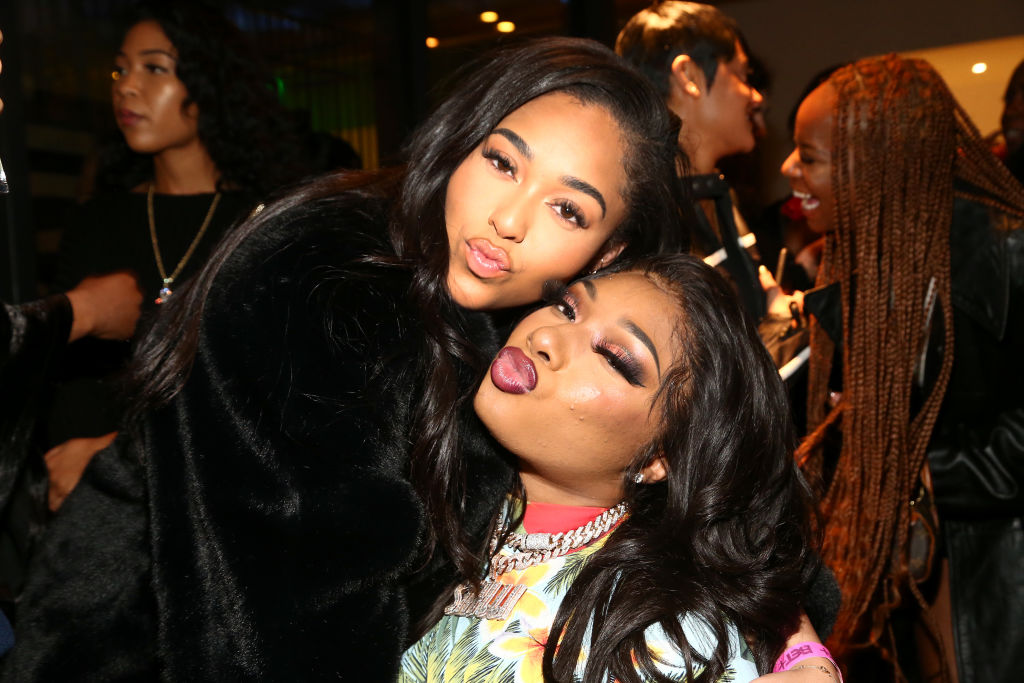 Future threw Lori Harvey a big birthday bash
Harvey put on social media that her boyfriend, Future is behind all of the festivities. The two finally went public with their relationship a few weeks ago after weeks of speculation.
Harvey's friends on the trip include Normani, Ryan Destiny, Teyana Taylor, Jordyn Woods, Winnie Harlow, and Taina Williams.
The quad of Normani, Harvey, Woods, Destiny, are especially popular on social media and everyone has been reposting the photos that they took together.
Fans love the group of friends
Woods had been open about the tough time she went through after the public scrutiny of last year. So many people are happy that she is so close to this group of girls now.
"Jordyn with Normani, Lori and Ryan Destiny. I can't believe this girl spent years being in Kylie Jenner's shadow. Thank God she found a better group of friends," said one person.
Another fan added, "I am loving these pictures of Jordyn Woods, Ryan Destiny, Normani, and Lori Harvey. my sis Jordyn is prospering ever since the friendship breakup with Kylie!"
"I'm sorry but Kylie must be shaking rn, Lori, Normani and Ryan in a pic with Jordyn, Kylie could only dream of this tbh lol," said another.
Woods is also very close to Megan Thee Stallion, who was not on this trip likely due to touring.
Could Jordyn Woods get her own reality show at some point?
Woods' popularity was not damaged during the Tristan Thompson scandal. In fact, her popularity actually skyrocketed and she seems to be a pretty influential figure.
A source told In Touch in October, "She's [Woods] in a good place and no longer feels the need to rely on the Kardashians to be successful. But at the same time, there was more to their friendship than fame and fortune, and even now she goes through phases of missing Kylie and Stormi."
On if she would ever do her own reality show, Woods said in a recent interview, "I've gotten offers quite a bit. If it could be positive, everything I want to do is positive, then why not?"
Shout out to Woods for being in such a positive place as we kick-off 2020.