Fans Are Concerned About Kylie Jenner's Health After Her Continued Use of Lip Fillers
Kylie Jenner's lips are her most famous asset. She built her famous makeup brand Kylie Cosmetics off of them and inspired thousands of fans to plump up their pouts. But some have started to worry about the beauty mogul after her continued use of lip fillers. They've been calling Jenner out on social media and urging her to stop relying on lip enhancements so much.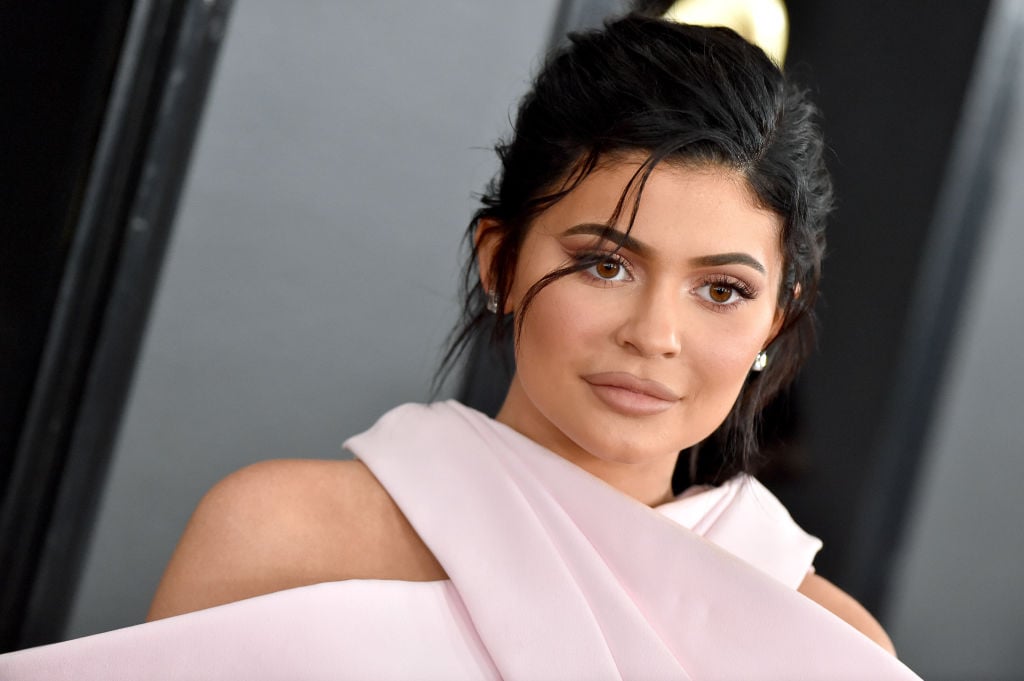 Kylie Jenner's lip transformation
When Jenner first entered the public eye in 2007, she had a small pout. Fast forward about eight years and she was spotted with dramatically bigger lips. Though Jenner initially claimed that her plump pout was due to over-lining her lips, she eventually admitted that she'd enhanced them.
Jenner confessed that she got fillers at the age of 17 due to a years-long insecurity about how small they were.
"I felt like no one wanted to kiss me," she told Complex in 2016.
As Jenner continues to plump her lips with fillers, fans are becoming increasingly concerned about her and the risk of the injections. Many of them have reached out to her on social media and expressed their worries.
According to The Blast, at least one fan recently warned Jenner on Instagram that she could "die" from fillers. Another declared, "She tries too hard to be cool."
Others have also expressed concerns about the impact Jenner could have on younger fans who idolize her — something Jenner has addressed in the past. In 2015, she tweeted: "I'm not here to try & encourage people/young girls to look like me or to think this is the way they should look. I want to encourage people/young girls like me to be YOURSELF & not be afraid to experiment w your look."
As of writing, she has not addressed the concerns about her health.
Kylie Jenner has taken a break from lip enhancements in the past
In July 2018, Jenner posted an Instagram photo with noticeably smaller lips. After a fan noted how much she looked like her "old" self, Jenner admitted, "I got rid of all my filler."
She didn't elaborate on what motivated her to ditch the injections, but she opened up to Vogue the same year about how becoming a mother helped her learn to appreciate and accept her true self. She and Travis Scott welcomed a daughter, Stormi Webster, in February 2018.
"I feel like having a daughter, and thinking about beauty in the future, has definitely changed me, and I feel like it has made me love myself more and accept everything about me," she told the publication. "It's just having a different outlook on life so I can pass that on to her. I want to be an example for her. What kind of example would I be if she said she didn't like her ears, and then I didn't like them either? I just want to teach her that. I'm trying to love myself more."
But by October 2018, the fillers were back.
Has Kylie Jenner had any other work done to her face?
While many people have speculated that Jenner got plastic surgery on her face, she told Paper Magazine in February 2019 that she never has.
"People think I fully went under the knife and completely reconstructed my face, which is completely false," she said. "I'm terrified! I would never. They don't understand what good hair and makeup and, like, fillers, can really do."
Fans have also speculated that Jenner got her breasts and butt done, but she insists that she's all natural. In a July 2018 YouTube video, Jenner explained how her body changed following the birth of her daughter.
She said (via E! News): "My boobs are definitely like, three times the size, which bothers me…I have like, stretch marks on my boobs. I feel like, you know, my stomach isn't the same and my waist is the same and my butt's bigger and my thighs are bigger, like everything."
In January, Jenner admitted on Instagram that she had been in the gym, trying to tighten and tone her figure. Fans can stay in the loop on her fitness journey by following her Instagram page.