Fans Are Concerned for Jaclyn Hill After Her Ex-Husband Is Seen Making Out with Another YouTuber
Aside from a few bright moments, Jaclyn Hill has had a really rough year. She faced a lot of controversy and drama earlier in 2019 over the quality of her makeup brand and continues to deal with the fallout from the scandal. On top of that, she's now trending on Twitter after her ex-husband Jon Hill was photographed making out with another YouTuber.
Fans took to the website to react to the photos and express their concern for the makeup star, who split from Jon a little over a year ago.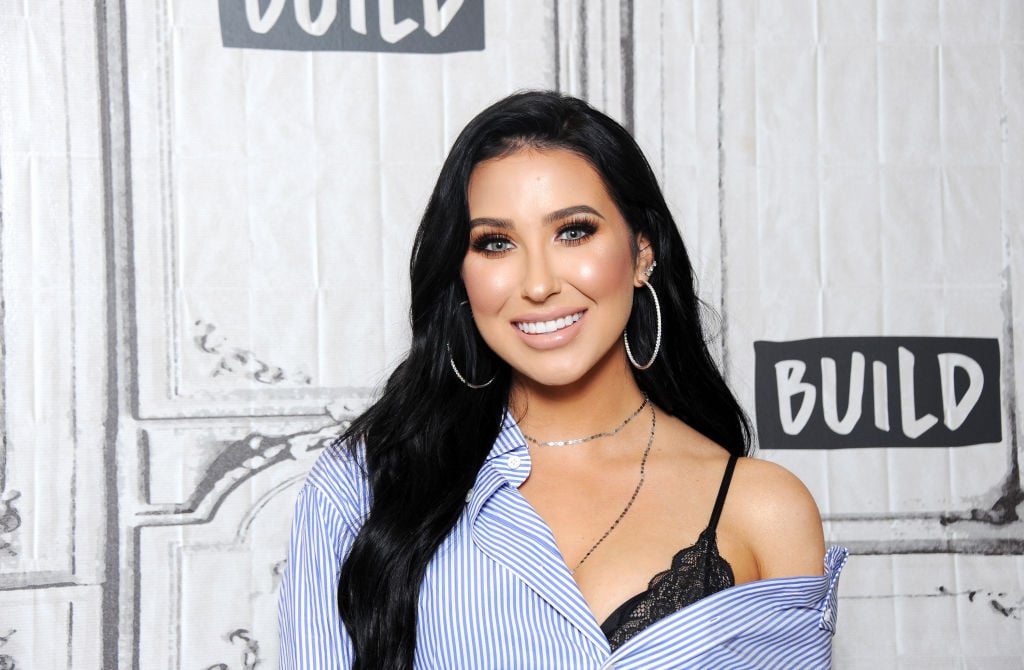 A quick recap of their relationship
Hill and Jon met when they were young and got married in 2009. They were together for nearly a decade before they announced plans to divorce in May 2018.
"Although this has been one of the hardest decisions of our lives, I know it's what is best for both of us," Hill, 29, wrote on her Instagram page at the time. "I will always have love for him, and I am so grateful for all the good times we shared together. My heart is broken by this, but I still believe in love and believe everyone has a chance for a happy ending."
In a later video posted to YouTube (via Life & Style), Hill talked about the problems they had throughout their "entire marriage." These reportedly included Jon's battle with addiction and pressures that stemmed from life in the limelight.
Hill said that they had sought therapy and tried to work through their issues, but ultimately decided they were better off on their own. She came close to tears while saying how she wanted Jon to find someone else to make him happy.
Jon Hill was recently seen kissing someone else
On Dec. 29, YouTuber Trisha Paytas posted a lovey-dovey photo of her and Jon on Instagram. She captioned the image, "Can't wait to get pregnant tonight @jonhill822 I F*CKING LOVE UUUUUUUUU."
In addition to that, Paytas also posted a series of videos of them making out on her Instagram Story. As of writing, the videos are still available.
The clips prompted a barrage of reactions on Twitter. Many people are concerned for Hill and wondering how she feels about her ex moving on, especially with another prominent member of the YouTube community.
"can we talk about jaclyn hill for a moment???" one person tweeted. "I honestly feel for her and all the bullsh*t she's had to deal with this year, regardless the amount of f*ck ups/scandals you have everything would be taking a huge effect on her mental health and I really hope she's okay."
"I wonder how Jaclyn Hill is taking all of this," commented another.
Some people defended the apparent new couple, though, with one person tweeting, "Far as I know Jaclyn and Trisha have never been friends. And that's her EX HUSBAND. Y'all love to slut shame. Question, where is all this energy for him? Exactly."
What has Jaclyn Hill said about this?
Hill has not directly commented on the photos, as of writing. But she seems unbothered. As the pictures started circulating on the Internet, Hill was busy tweeting about corn dip.
"My friend just gave me her corn dip recipe & I'm so excited to make it for New Year's Eve!! It's so simple but soooooo amazing!!" she wrote in a message shared in the early hours of Dec. 30.
Besides, she's dating someone else herself. Hill is in a happy, healthy relationship with Jordan Farnum, a rapper and social influencer. Reports say they've been together since the summer of 2018 and that they're looking forward to being together for a long time.
Although she initially expressed some concern about Jon dating other people, it seems that Hill has learned to accept and embrace the future and is moving on.